Device Face-Off: NuFace Mini vs. Trinity
08 • 19 • 2018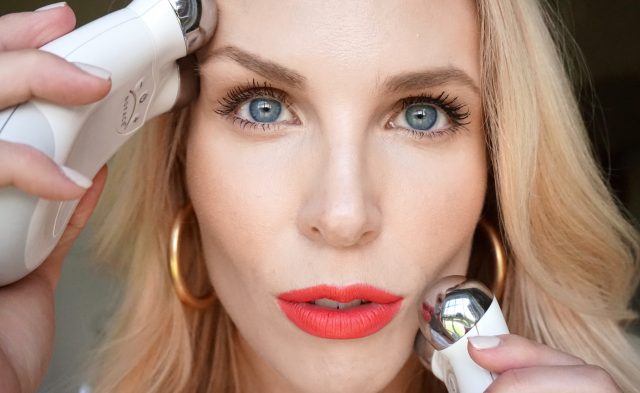 If you follow me on Instagram Stories, then you know how I was *devastated* the other day when my beloved NuFace Mini device totally died right before I left for vacation. The upside to this whole saga is that I went to Nordstrom and purchased the NuFace Trinity, the larger, fancier version, so I can finally compare the Nuface Mini vs Trinity.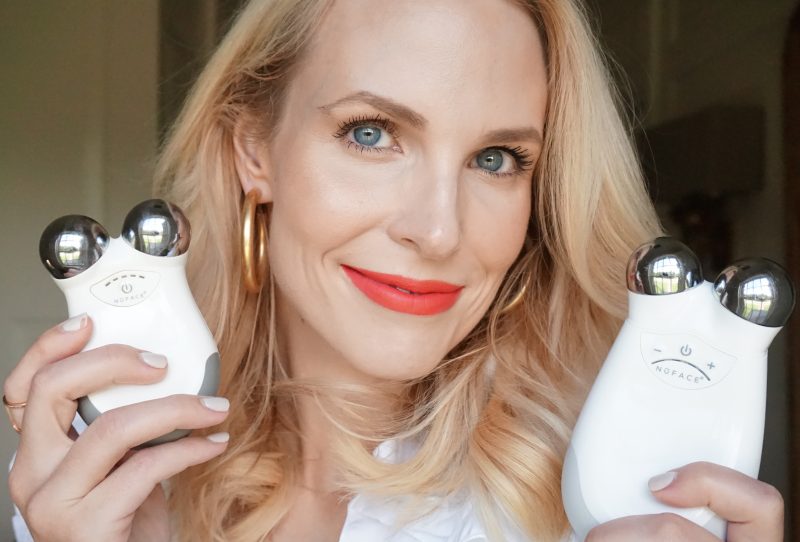 Disclosure
Nordstrom paid me a flat fee to write this post, which is the first-ever sponsored post on this blog. Allow me to explain: I have turned down other opportunities for sponsored posts because they obligated me to write about a certain brand or product. I accepted this particular sponsored post opportunity because all it required was that I write about beauty (check!) and that I link to products at Nordstrom (which I frequently do anyway since they carry a wide variety of beauty brands). I had complete freedom to select the topic of the blog post and purchased all products featured with my own hard-earned money. Also, as with my other posts, this post contains affiliate links, which means that if you click on a link and end up buying something, I make a small commission.
Hope everyone is good with that! Now let's figure out if the NuFace Trinity is worth your money, or if the cheaper NuFace Mini works just as well.

What's This NuFace You Speak Of?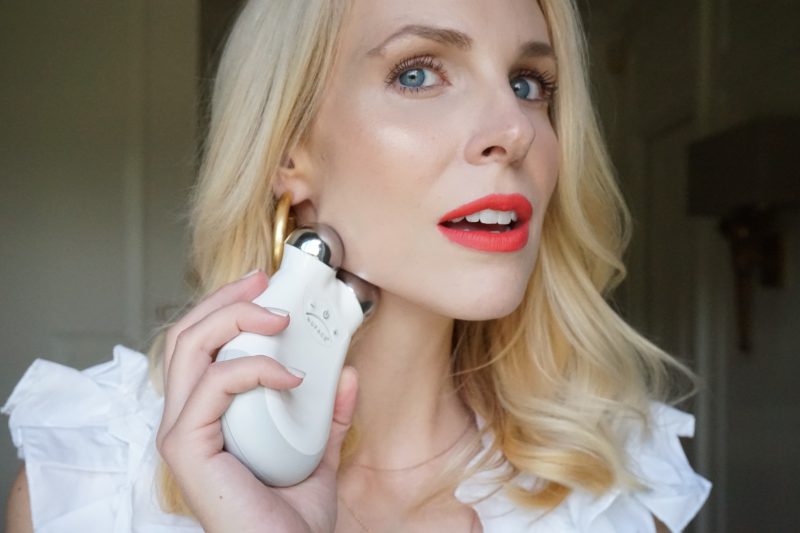 Have you not heard my prattling on about the NuFace before? I'm devoted to using my NuFace, a microcurrent device, on a near-daily basis to combat facial sagging (read my full review on NuFace here). Curious as to what my speaking voice sounds like? I have a YouTube video demonstrating my routine. Spoiler alert: I've been told I sound like the title character from Romy and Michelle's High School Reunion. Not sexy.
Anyway, last week my NuFace Mini I'd used and loved for about 2.5 years totally died out of nowhere- it charged when I plugged it in, but the second I unplugged it, it was dead as a doornail. I shared my plight on Instagram (accompanied by several angry face emojis), and no fewer than 25 empathetic followers advised me to "return it to Nordstrom– they will give you a new one!" Generous as Nordstrom's return policy is, however, I assume they draw the line at accepting returns of products bought on Amazon.
Lesson learned: buy your beauty devices at Nordstrom! As amazing as these beauty gadgets are, they tend to break, and Nordstrom will replace them. I was smart and bought my gloPRO, my PMD Lip Plumping Device, and my Dermaflash at Nordstrom, but for some reason I cheaped out and bought my NuFace Mini on Amazon (and advised you guys to do the same! Sorry!) Never to be burned again, this time I drove straight to my local Nordstrom to pick up the NuFace Trinity I bought online. So handy- Nordstrom will even bring your online purchase out to your car so you don't have to waste time parking at the Galleria!
Differences Between NuFace Mini vs. Trinity
The NuFace Mini is smaller in size (about 4″ long) and cheaper at $199. The NuFace Trinity is about 5.5″ long and costs $375. Importantly, the Mini and the Trinity have the same strength of microcurrent, a max of 335 microamperes. (Tip: always use your NuFace on the max strength!)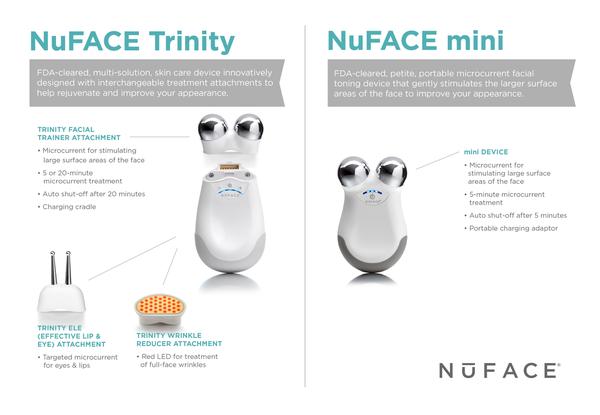 The Trinity has two interchangeable device heads sold separately: 1) a smaller, more precise "ELE attachment" for lips and eyes (for an additional $149, or you can buy a NuFace Kit that includes the Trinity + the ELE attachment for $429); and 2) a LED red-light "Wrinkle Reducer Attachment" (an additional $149). A reader told me the wrinkle attachment is amazing, but since I struggle with sagging more so than wrinkles, I did not buy that attachment. I also already own the gloPRO microneedle device that has the same LED red-light therapy to fight wrinkles.
The Trinity also comes with a cradle that you can keep plugged in and set your device in it to charge when not in use.
The Verdict
For me, I like the NuFace Mini better and I do not think the Trinity is worth the extra cost. Perhaps I am used to the feel of the Mini because that is what I owned first, but I prefer the smaller size of the Mini; it just fits better in my hand.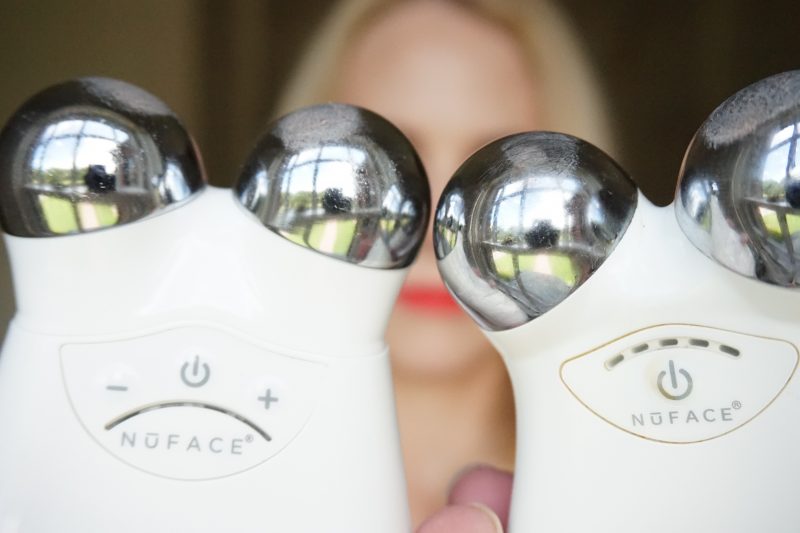 I also think the included device head (identical on both the Mini and the Trinity) works just fine to lift the brow area and the ELE attachment does not lift or access the eye/brow area any better. Also the ELE attachment reduces the microcurrent level to 175 microamperes for the delicate eye area. But I have been using the regular NuFace head around my eyes at max power with no problems, and I think more power = more lifting!
I do like that the Trinity has a longer cycle- the NuFace Mini stops after 5 minutes, which is fine for everyday maintenance. But I do think there are real benefits to doing the device longer. Occasionally  if I have a special event I will do the NuFace Mini twice in a row, and it does result in additional lifting.
So I plan to return my NuFace Trinity and the ELE attachment (yay for Nordstrom's great return policy!) and exchange it for another NuFace Mini. And with the money I save I'm going to purchase the NuBody– the lifting and toning device with a stronger current for the body!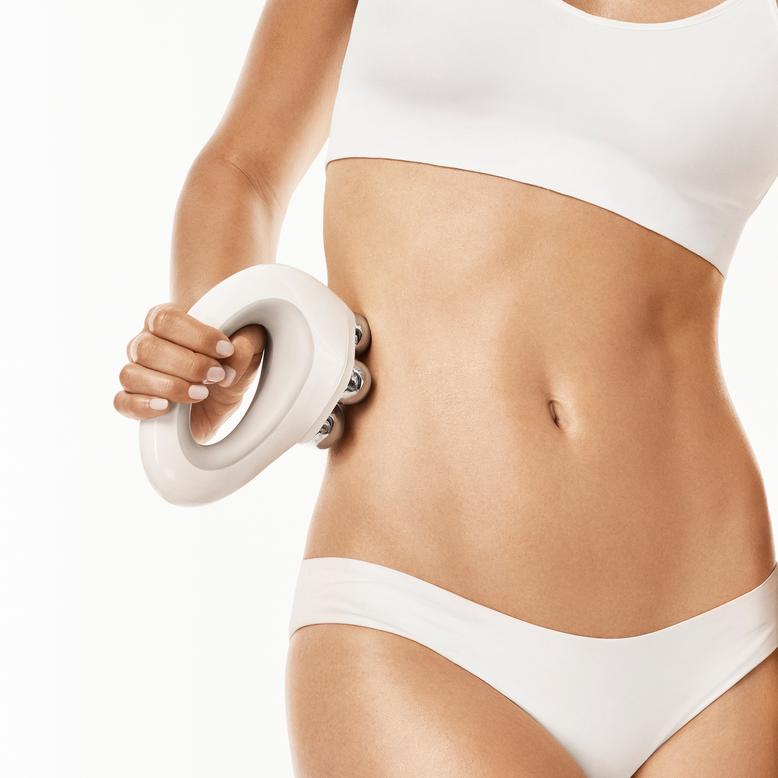 One of my favorite skincare bloggers on Instagram, @goalstogetglowing, says the NuBody is shockingly effective at lifting and toning (read her blog here, although I can't find her post about the NuBody). She DM'd me very convincing before and after pics to prove it! I would have already bought the NuBody, but I have been getting Velashape treatments for cellulite and toning at Share Wellness Medispa in Houston, and I don't want to skew the results. But after I finish my Velashape series I am for sure going to invest in the NuBody!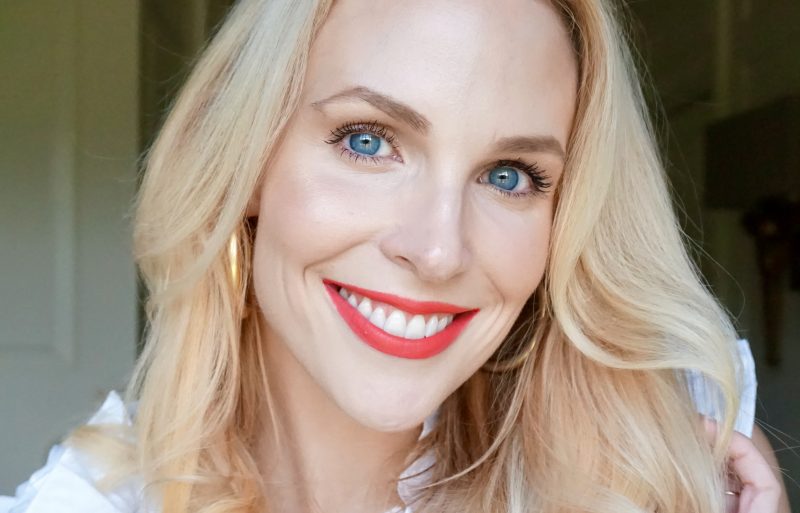 Makeup I'm wearing in these photos: Clinique Workout Makeup in Light; Hourglass Opaque Rouge Liquid Lipstick in Muse; Charlotte Tilbury Filmstar Bronze & Glow in Light.
xoxo,
You May Also Like