What I Actually Bought at #Nsale
08 • 04 • 2018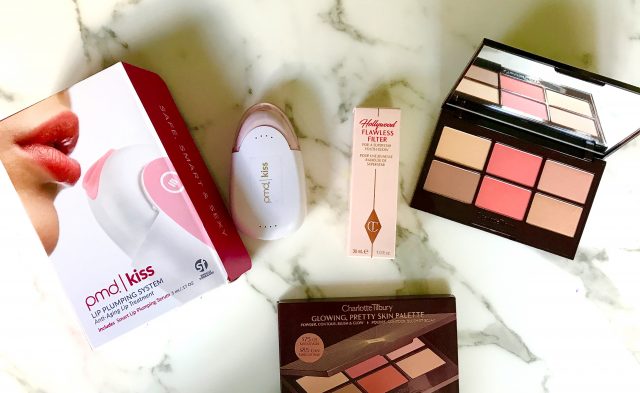 Much like my kids' school applications and carpool forms, I waited until the very last minute to actually place my order for the Nordstrom Anniversary Sale. You still have time! The sale ends tomorrow, Sunday, August 6th, at midnight. Most of the items I blogged about in my Nordstrom Anniversary Sale Beauty Picks post are still in stock (with the exception of the gloPRO and Dermaflash- I hope some of you snatched those up!) Here is what I actually bought for myself on the sale, and what I think are the best buys still left:
Great Buys Still Left:
There are a lot of the items from my original beauty picks post that are still in stock. In my opinion, here is the best of what's left:
The NuFace Trinity for $217 vs regular price is $325. I swear by my NuFace device daily to counteract facial sagging.
MAC Basic Brush Set: This is great value ($52 instead of $172) for 5 high quality makeup brushes. Ideal if you are starting your brush collection from scratch or if you need a set to live in your travel bag.
Illuminage Silk Pillowcase and Silk Eye Mask (UPDATE: pillowcase is in stock, but eye mask is sold out) This is my favorite eye mask ever, for pure comfort and light-blocking reasons. At $23 it makes a great Xmas present, if you are into that whole planning ahead thing)
Charlotte Tilbury The Gift of Glowing Skin Set (kind of regretting I did not buy this one, I might pull the trigger today. I really want to try that Wonder Glow)
Provence Two-Pack of Hand Soap (UPDATE: SOLD OUT) not sure how this company completely cornered the market on yuppy powder baths)
Clarins Double Serum Two-Pack: my mom and mother-in-law both love this best-selling serum. Great for super-dry skin.
What I Bought For Myself:
You know it's a quality sale when it includes things I already own and love, as opposed to having to stretch to find sale items to blog about. I already owned a lot of the items that I blogged about in my main beauty picks post. Also I tried unsuccessfully to find fall clothes to buy- it is just too hot and maybe all the good items were picked over already. So here are the three items I bought during the Nordstrom Sale:
Charlotte Tilbury Pretty Glowing Skin Palette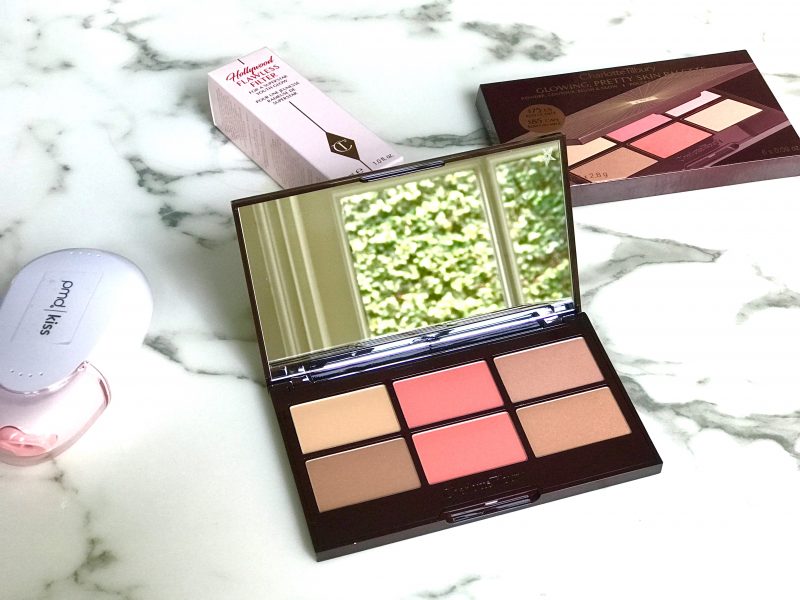 I have been wanting to try the Charlotte Tilbury Filmstar Bronze & Glow bronzer and highlight duo because so many bloggers (and some of my friends) swear it is the best bronzer out there. I usually don't love palettes (I hate that there are a couple pans I never use and then I feel wasteful throwing the palette away and so it just sits there for 17 years). I made an exception for this Pretty Glowing Skin Palette because it was a way to try the bronzer and highlight and also her blush formula.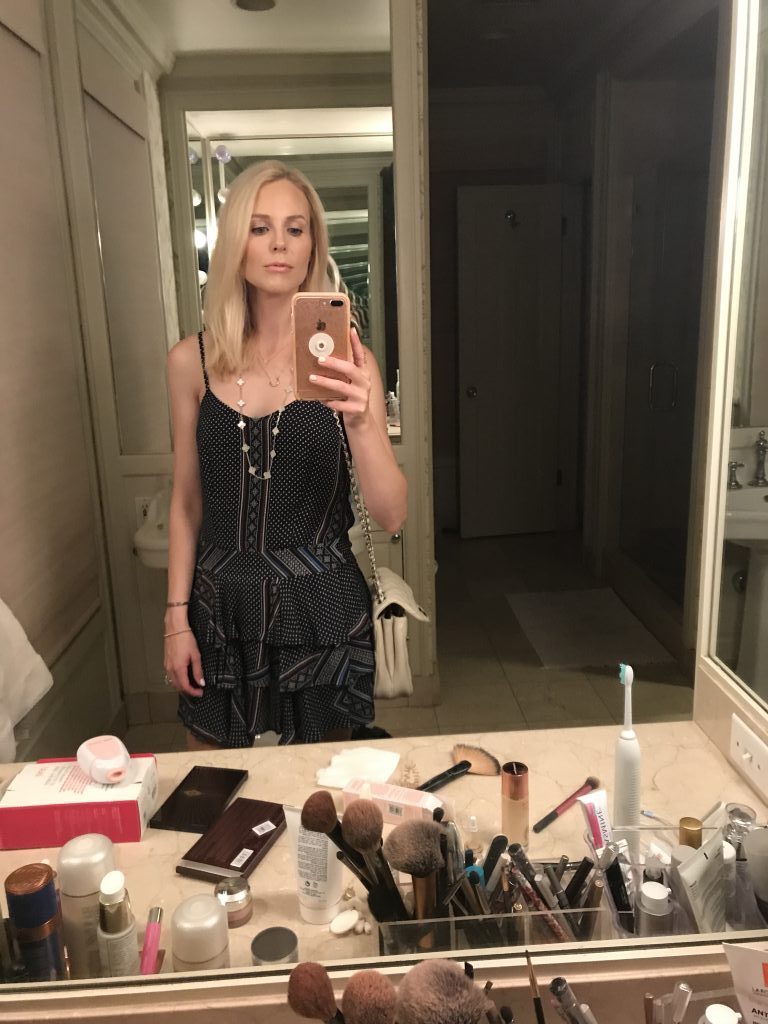 I will follow up with a full blog post once I have fully tested it, but I tried it for the first time last night for date night and it looked great! I actually loved the blush! Less shimmery than the Nars Orgasm I have been wearing, but great color pop.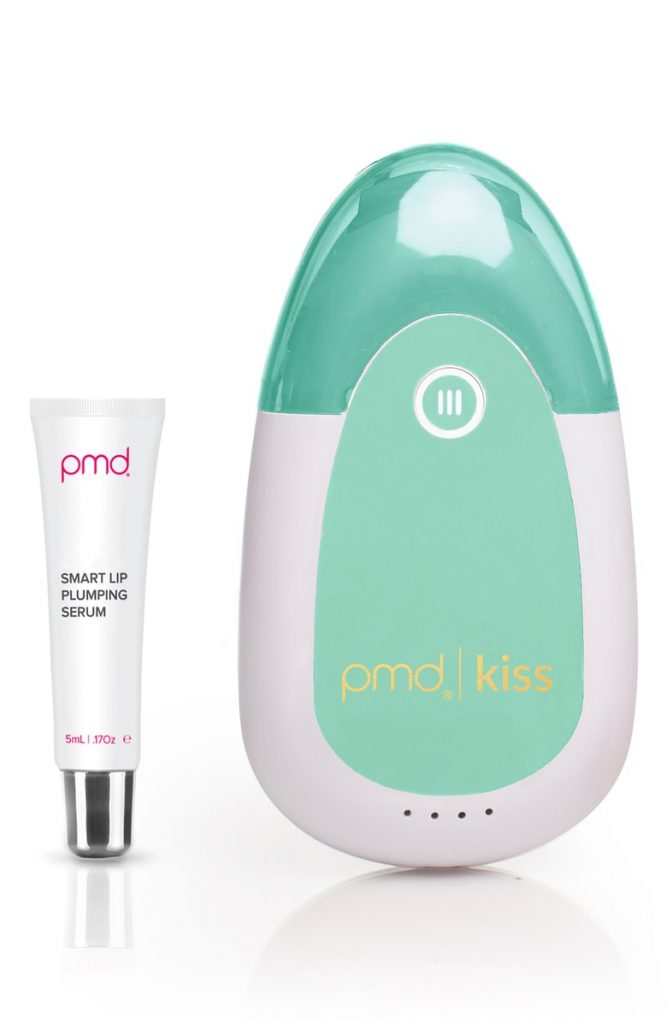 I was so excited when I got my lip plumping device yesterday that I nearly ripped it open in the Nordstrom parking lot. Unfortunately it required that I charge it for two hours before the first use. But I used it for the first time last night and I think it made a temporary difference in plumpness. I texted pics to my friends and they thought they saw a difference. Here are my iPhone photos: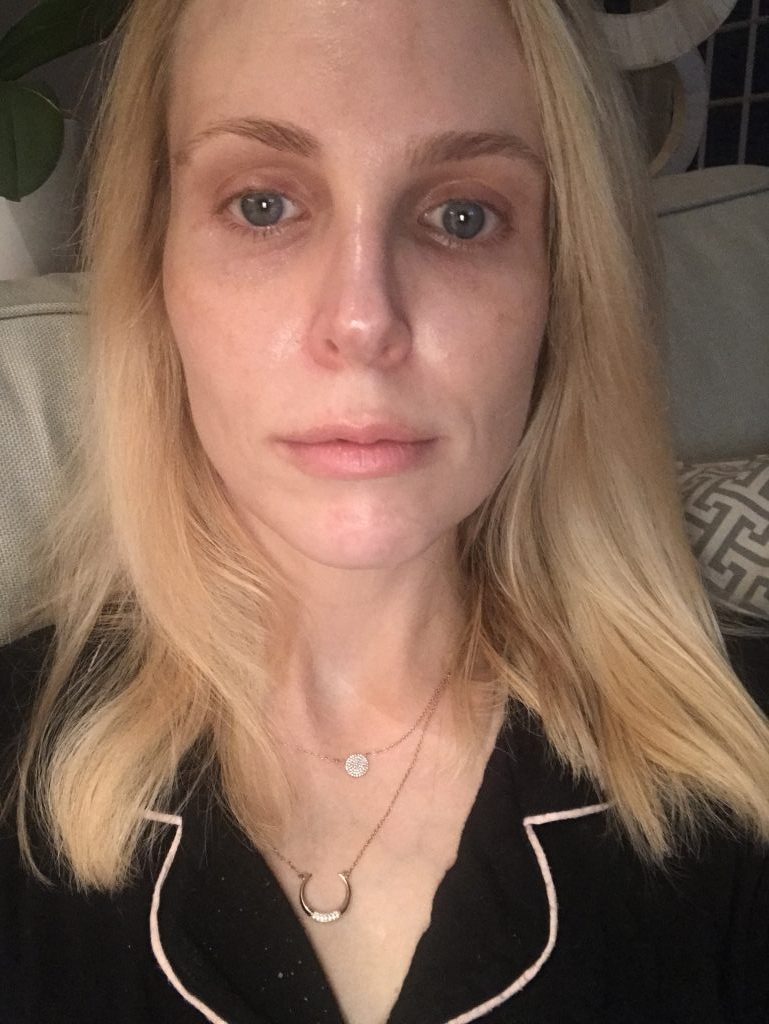 Again the PMD Kiss Lip Plumping Device requires further testing (perhaps doing it in front of a mirror as opposed to in front of the TV, wine in hand), but so far it seems promising.
Charlotte Tilbury Hollywood Flawless Filter
This culty Charlotte Tilbury Hollywood Flawless Filter product is not actually on the #nsale, but I have been wanting to try it for a long time so I threw it in my cart. A friend texted me out of the blue to ask me if I had tried the Flawless Filter because she said it was a game-changer. She reported that it was the one thing she had changed, and people kept asking her what she was doing different and telling her she looked fantastic!
I tried Flawless Filter last night and I would describe it as a cross between a concealer and a highlighter. I loved the glow and brightening! Full review to come.
Remember, place your order for the Nordstrom Anniversary sale by end of day Sunday (tomorrow!)! I love that you can place your order online and then within hours you can go pick it up at your local store. They will even bring it to you curbside if you don't want to mess with Galleria parking!
Read my full Nordstrom Anniversary Sale post here.
xoxo,
You May Also Like