Foundations for Every Skin Type
12 • 03 • 2017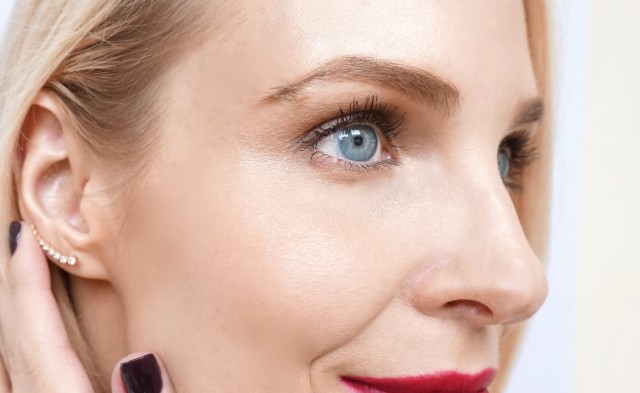 Let's take a break from the gift guides for a sec and talk about foundation. Honestly I think perfecting your skin with foundation and concealer is the most important part of any makeup routine, and about 80% of the time I spend on my makeup is spent perfecting my skin. No matter your skin type or coloring, I believe there is a perfect foundation out there for you! And since I can't possibly have personal experience with every single skin concern myself, I polled some of my favorite bloggers to find out the best foundations for each skin type. Scroll down to find the skin concern that applies to you!
Rosacea:
I have several friends who suffer from rosacea, and all of them say the one product they can't live without is It Cosmetics Bye Bye Redness. This miracle product is not exactly a foundation, but a thick, creamy color correcting treatment, with a greenish cast that cancels out redness. One of my blogger besties, Lauren of Sunday Beach Blog (pictured above), swears by the Bye Bye Redness. [Ps she's wearing earrings from Kendra Scott that I also have been wearing non-stop!] I've also used the Bye Bye Redness myself as a spot treatment to camouflage redness around my nose and chin.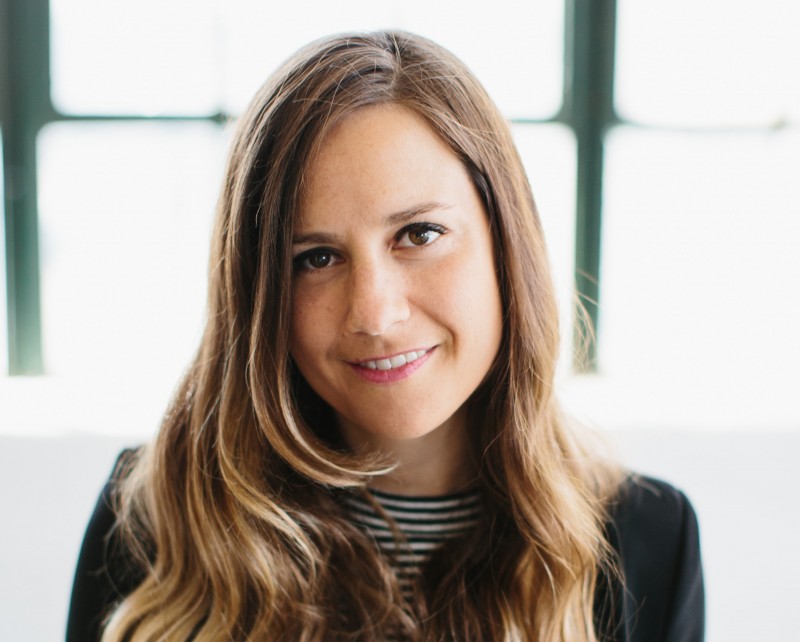 Looking for a drugstore option to cover your rosacea? My writer friend Megan of Mad Meg Creative just can't quit Neutrogena Healthy Skin Foundation: "I want a foundation that covers all my sun damage, melasma, and rosacea but that doesn't look or feel like I'm wearing foundation. You know, just typical, having my cake and eating it too type stuff. Neutrogena Healthy Skin has been my go-to for years. I even went to Sephora at one point and got matched to a Make Up Forever foundation because I assumed it be superior to anything drugstore. But to no avail – I always end up going back to Neutrogena."
Combination Skin: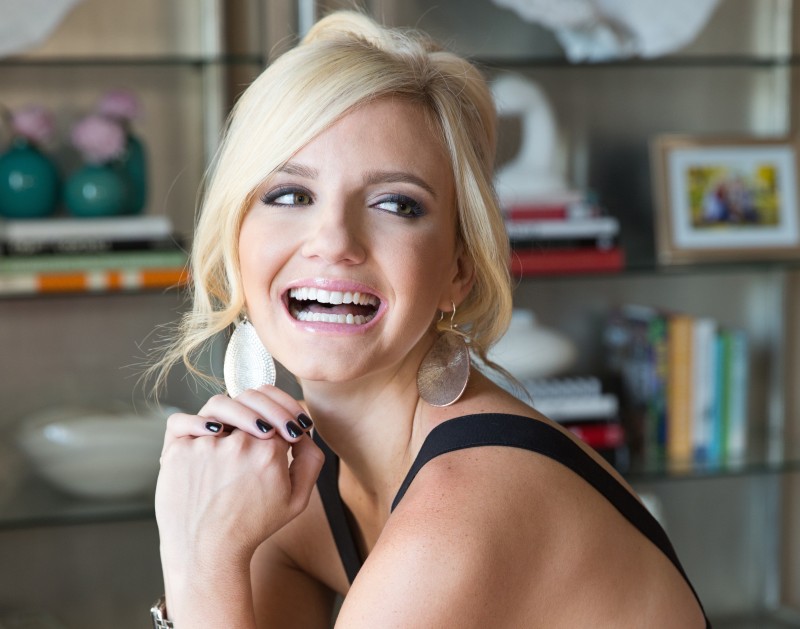 I adore Samantha of The Peak of Tres Chic, an interior design blog that is freaking hilarious. Samantha has combination skin and still gets breakouts, so she needs good coverage that goes on smoothly, while still allowing her skin to breathe. Her go-to foundation is Dior Forever Perfect Foundation in Linen (21).
Monica of Class & Fab also has combination skin, and says her main goal with foundation is to even out her skin tone. I feel ya, Monica! Her day-to-day foundation is Clinique's CC Cream Color Correctour to even out and dark spots, redness and melasma. For going out or events, she prefers Bobbi Brown Skin Foundation in Sand. And I love Bobbi's extensive shade range so you can find the perfect match for your skin tone.
Minimize Pores: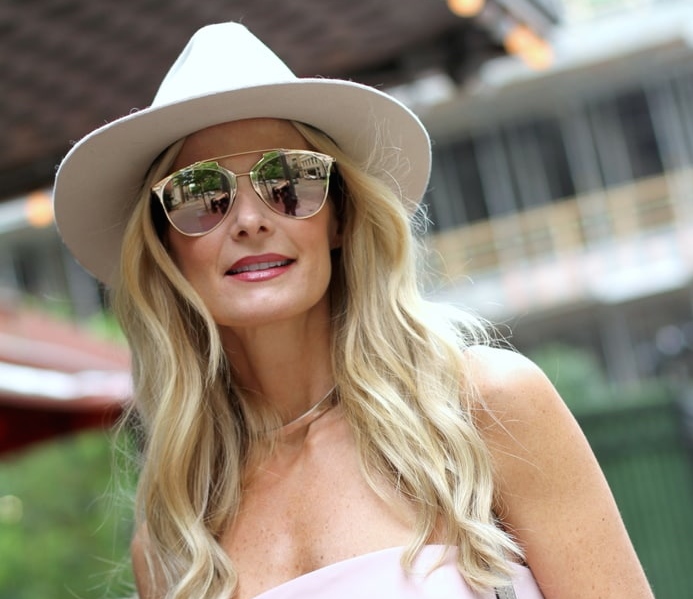 Heather Anderson of So Heather is a Dallas fashion blogger with combination skin, oily in the T-zone. She looks for a foundation that minimizes pores, provided medium coverage, minimizes my fine lines and stays on all day. No small feat! Heather reports that Charlotte Tilbury Magic Foundation does all that and a bag of chips! I am eager to try that myself, as I've been super impressed with all my Charlotte Tilbury purchases so far.
Clean and Non-Toxic: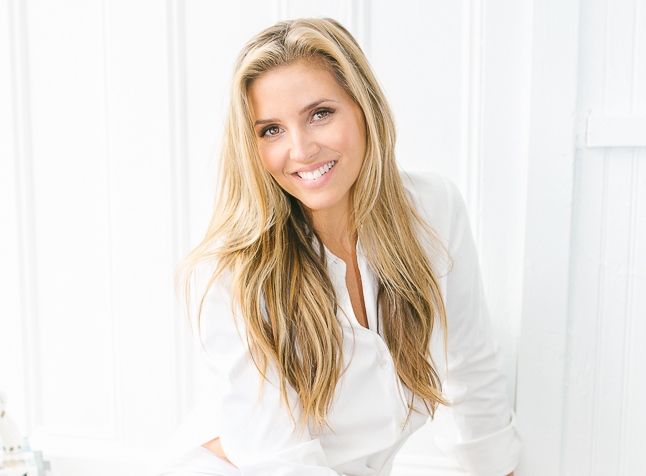 For those of you who are all-in on the organic trend, my source for all things non-toxic is Jessica of Bare Beauty. Jessica has combination-oily skin that is somewhat acne-prone, and also suffers from hyper pigmentation. She wears Kjaer Weis Cream Foundation in Just Sheer, adding that "I need to even out my skin tone and cover up old hyperpigmentation and acne scars, but I've never been a foundation person. Luckily, this foundation goes on light, feels like I have nothing on, and provides full coverage without looking like I am wearing anymakeup.  It truly sinks into the skin and mimic's its texture, and it moisturizes just enough so that I'm not a shiny mess a few hours later.  On top of all of that it is completely nontoxic and comes in chic, refillable packaging."
Over 60: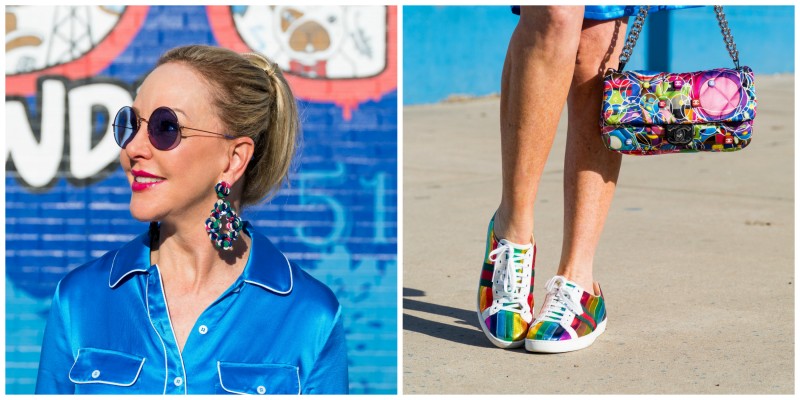 Sheree of She She Show proves that we can be on-trend yet classy at any age: "At a young age I had very oily skin prone to blemishes and today at 61 my skin is totally the opposite. I now have dry skin and some discoloration due to normal aging and major sun damage. I have tried many foundations over the years from drugstore brands to very high end brands, but right now my go to product is Giorgio Armani's Luminous Silk Foundation (Shade 5). It covers those sun damaged areas around my temples without looking too heavy, and has the right amount of moisture that helps the appearance of those fine smile wrinkles around my eyes as well." For special occasions, her routine is Dior's Air Flash CC Primer (a radiance boosting, colour correcting spray) first, then the Giorgio Armani Silk Foundation, followed up with Dior's Air Flash Spray Foundation (#300) applied with a Beauty Blender sponge. This combo leaves a really pretty finish on older skin!
Oily With Breakouts:
Sophie Anderson (@sophieandersonx) has very oily skin: "I can easily break out if I use the wrong foundation, so once I find a good one, I stick to it. My go-to foundation is mix between Cover FX Natural Finish Foundation in shade N80, and Covergirl Ageless 3-in-1 Liquid Foundation in Soft Honey(255).  Afterwards, I set it with the Sephora Matte Perfection Compact Powder Foundation in Walnut(33). I also use the Cover FX Illuminating Primer before I apply the foundation so that it goes on smoothly.
Very Dry Skin: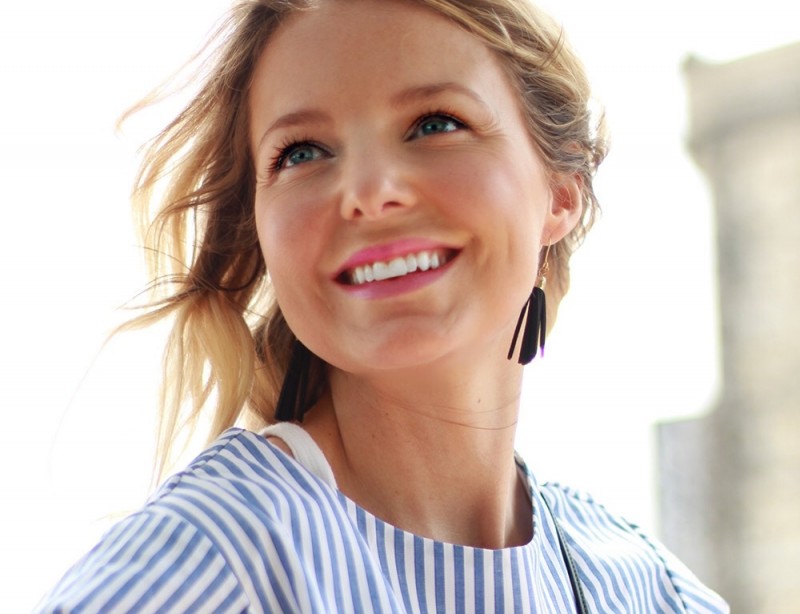 I get lots of emails about the best skincare products and makeup for very dry skin. One of my favorite blogger/vloggers is Erin of Busbee Style, who recently moved to Colorado (hello, dry mountain air!) and suffers from dry skin. Erin says: "My skin is very dry, so I'm looking to hydrate, but I don't want a cakey foundation that might settle into find lines. I want it to look incredibly natural, almost a no-makeup, makeup scenario.I am really loving PUR 4-in-1 Liquid Foundation right now in Blush Medium. The coverage is decent, it's moisturizing and it LASTS. I also think L'Oreal Magic Lumi Foundation is pretty damn good for drugstore foundation. It just doesn't last as long."
My Picks: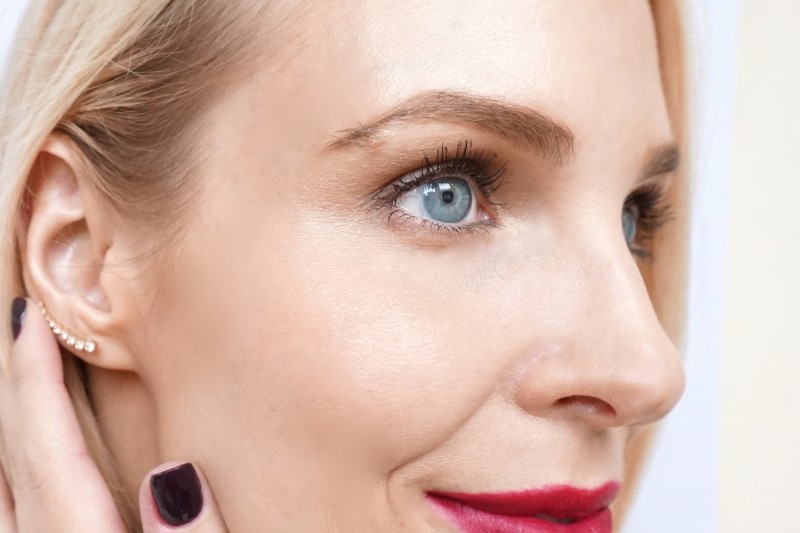 If you are a regular reader then you probably already know my foundations of choice. I have combination skin (occasional cystic breakouts in T-Zone), dry around my eyes and cheeks. My main goals with foundation are evening out my skin tone (I have redness and melasma), and also SPF protection. For daytime I wear It Cosmetics CC Cream Illumination in Light. For night, I've been liking this new Farsali Unicorn Essence as a primer, followed by Loreal Pro Glow Foundation in shade 205. Ps the diamond ear crawler I'm wearing in the above photo is from EF Collection.
xoxo,
@kathleenjenningsbeauty
One response to "Foundations for Every Skin Type"
You May Also Like