How to Touch Up Your Makeup
08 • 17 • 2017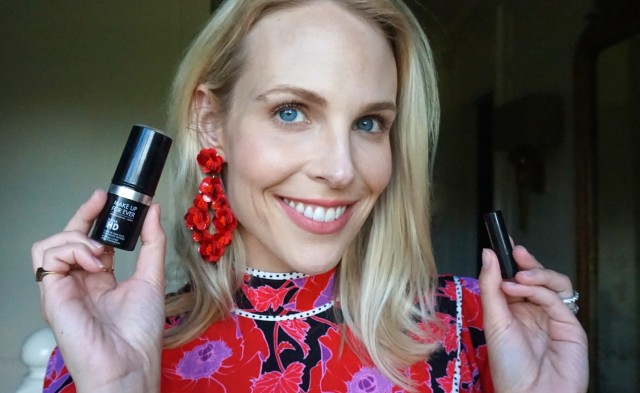 Ideally you would wash it all off and start over. But you have approximately 20 minutes to get from your current [disheveled, sweaty] state to your girls' dinner/meet the teacher/date night that's been on the books forever. The makeup you applied this morning is half left, at best, and you still need time to shower. What do you do?!?  I present to you 4 quick steps how to touch up makeup to look as fresh and as least-cakey as possible.
1) Optional Step: Pat On Oil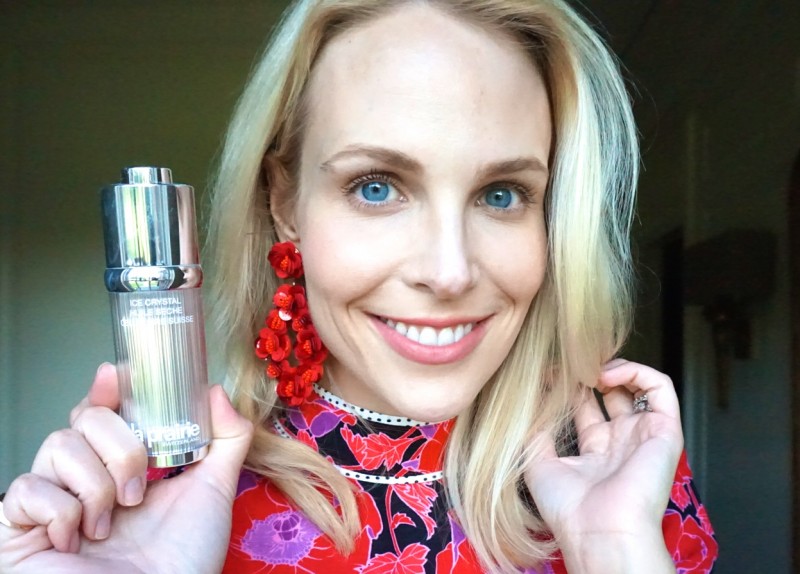 If I've traveled outside humid Houston, or been inside in air-conditioning all day, I notice upon close inspection that at the end of the day I look dry around my cheekbone/eye area. This can make additional makeup and concealer you apply look cakey, dry and fake. If this happens to you, take a couple drops of oil on the back of your hand, and then press between your fingers, and lightly pat (don't rub!) onto your upper cheekbone area where you look dry.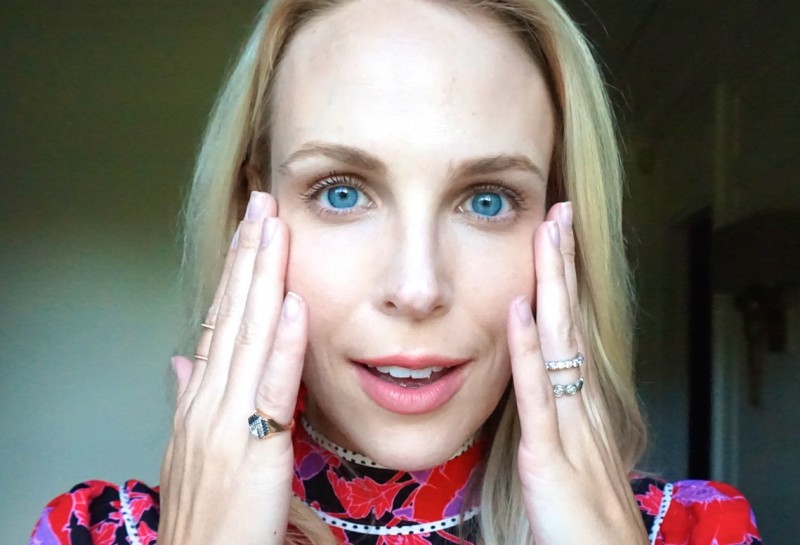 This will add a little life back to your face and smooth out the half-gone foundation and concealer from this morning. Just a tiny amount will do it, otherwise you will get too greasy. My favorite is La Prairie Ice Crystal Dry Oil or I have also used Bobbi Brown Extra Face Oil in the past. These oils are pricey, but they are the only ones that don't break me out. And since you only use a couple drops, the bottle should last you at least until the next solar eclipse.
2) Apply More Concealer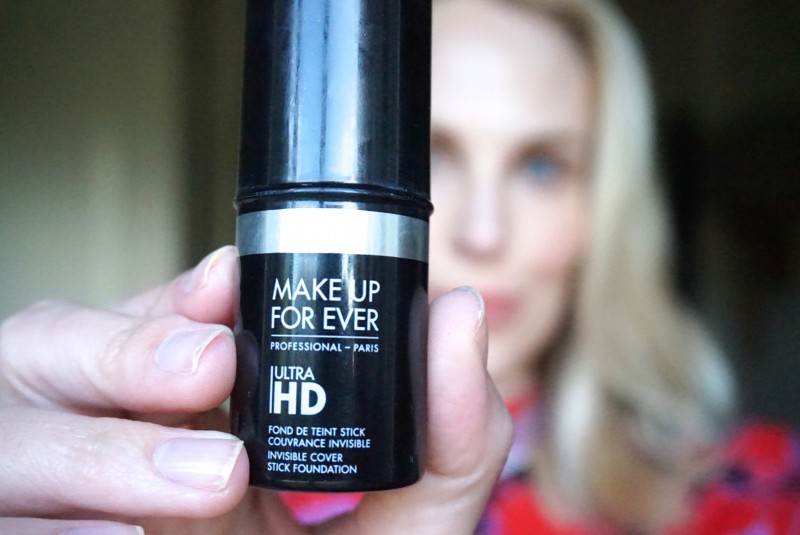 Chances are your concealer from this morning has worn off, so dark circles and redness around your nose and chin are peeking through. For this job I use a foundation stick as a concealer. I love the Make Up For Ever Ultra HD Invisible Cover Stick Foundation or the Hourglass Vanish Foundation Stick. Both have high coverage that is fairly imperceptible, even layered on top of this morning's leftover powder. I have tried many foundation sticks, and these two are by far my favorite. I think they are a little dry and mask-like if you use them all over, but when it comes to touching up your makeup, stick is definitely the way to go.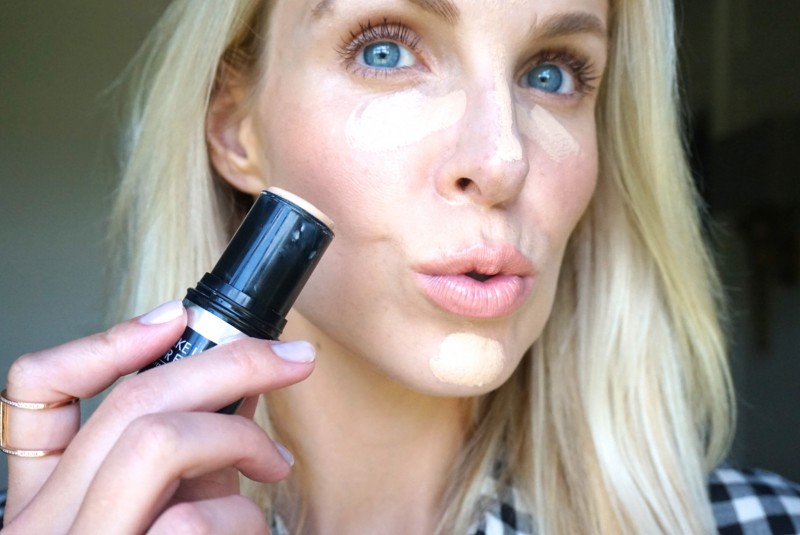 I swipe straight from the stick on my T-zone, chin and under my eyes, then blend out with my fingers. Then I rub my ring finger on the stick and dab it around my nose and on any blemishes or dark spots. You can also use a few dots of my favorite under eye concealer, Nars Radiant Creamy Concealer, on your dark circles if you still see them coming through. The Nars is the best at not looking cakey, layer after layer.
I usually don't apply powder after this because the MUFE and Hourglass foundation sticks already have a fairly satin, "finished" look. But if you really need to set it with powder, only apply sparingly to your T-zone, not on your cheeks or all over your face because it will look too flat and add additional cakeiness.
3) Add Color Back to Your Cheeks
Even though I look pale at the end of the day, when I start layering on more bronzer, sometimes it can start to look orangey and too contoured– more layers of powder and glitter that are starting to look gross.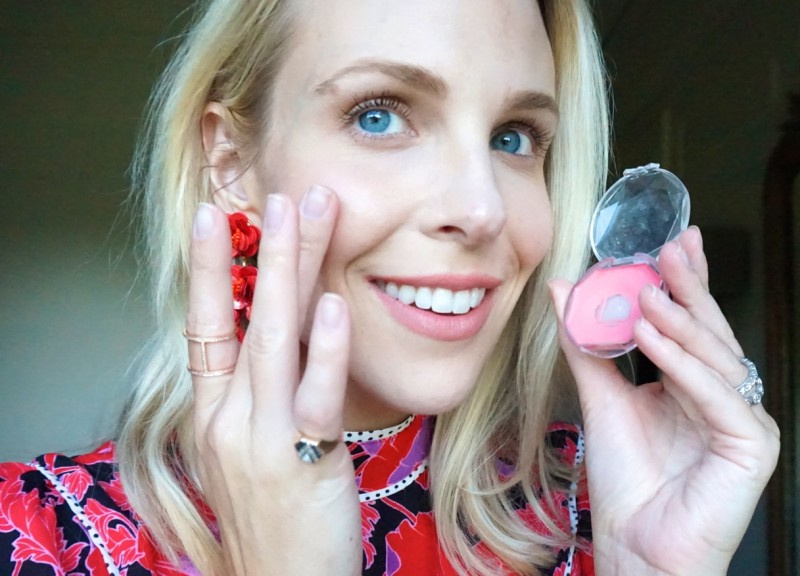 For a more natural look, use your fingers to apply a peachy cream blush just on the apples of your cheeks. But don't use just any cream blush! Usually applying cream on top of powder is a shortcut to cake town, but this obscure Korean one is different than any other ones I've tried! I read an interview with J Crew style hawse Jenna Lyons and she apparently begs her makeup artist to bring the Canmake Cream Cheek back from Korea. Hey Jenna- you can get Cream Cheek for $9.50 on Amazon Prime! She's not wrong though- this creamy cheek color is better than anything this side of the pond. It doesn't look cakey over powder, and doesn't seem to disturb the foundation underneath as much as other cream blushes (which then makes my melasma show through). My favorite shades are 13 (coral pink) and 07 (marshmallow pink).
4) Apply lipstick, duh.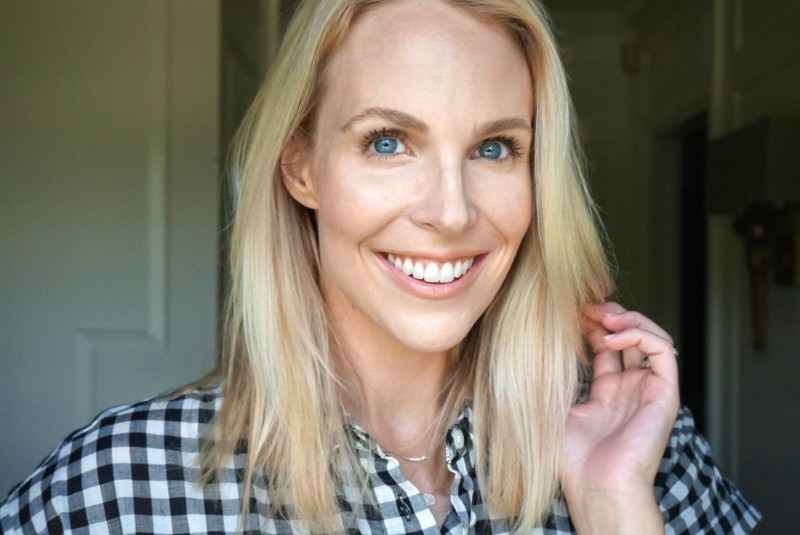 I'm not going to insult your intelligence by telling you to put on some d*mn lipstick. You know this. But I'm absolutely LOVING the Charlotte Tilbury lipstick in Kim KW. It is a nude that is lighter than my lips, but does not wash me out and somehow brightens up my whole face. The formula is fantastic, creamy and super high-coverage with just the right amount of sheen that makes my lips look bigger. More comfortable and moisturizing than long-wearing. Totally worth the splurge! And if you are worried that the Kim KW is too pale for your complexion, Bitch Perfect or Nude Kate are other cult fave nudes with the same great formula.
Your Uber has arrived! Time to go.
[PS the red floral blouse I'm wearing in this post is from Target and you totally need it! My red statement earrings are J Crew].
xoxo,
@kathleenjenningsbeauty
You May Also Like