The Best of the Skinstore 25% Off Sale
10 • 11 • 2019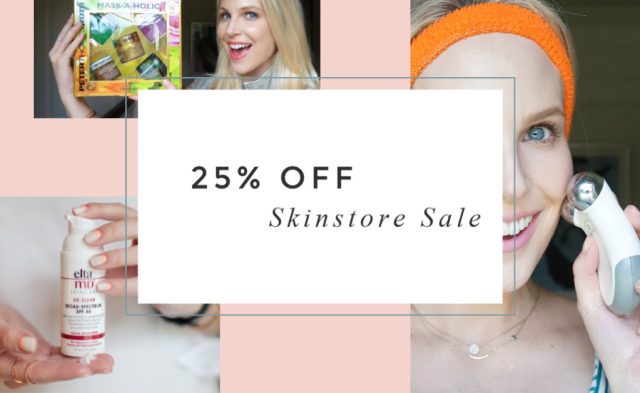 [UPDATED 3/23/2020: The Skinstore sale is now 25% off with code CELEBRATE. Plus there's NO TAX and free shipping on orders over $49!] I scrolled through 73 pages of sale items to pick my favorites. Use code SINGLES to get these items cheaper than during other sales (like the #nsale, Dermstore Anniversary Sale, or Sephora VIB that are usually max 20% off). Here are my picks for the best of the Skinstore Sale:
Spectralite LED Mask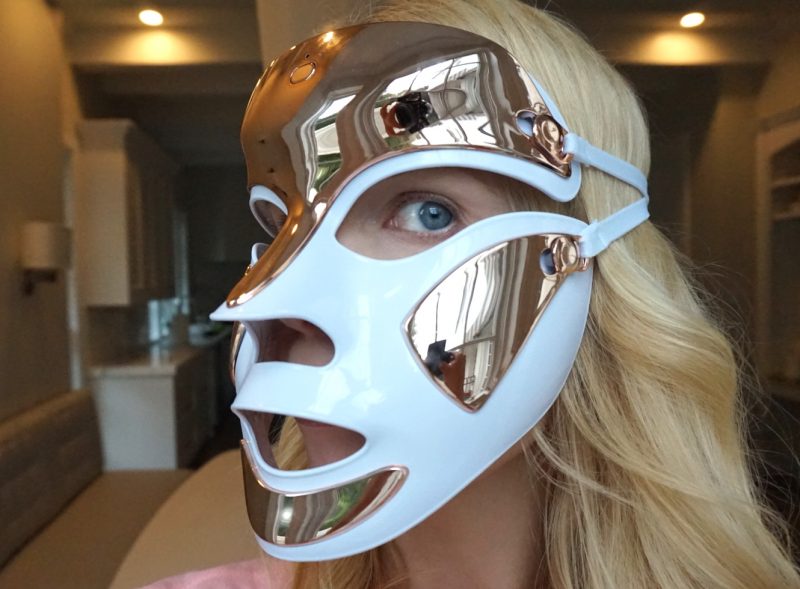 [UPDATE 3/20/2020: At the beginning of the sale the code worked on the Spectralite mask but now it does not.] My #1 pick of the Skinstore sale: I've never seen my beloved LED mask this discounted! I have continued to use my Dr. Dennis Gross Spectralite LED Mask almost everyday because I am loving the results. I use the combo red light/blue light setting. The red LED lights boost collagen, and I feel like I can immediately see a difference in the plumpness of my skin and over time it is visibly helping plump fine lines. And I just look BETTER.
The blue LED lights fight bacteria that causes acne. I have not necessarily noticed that it has cut down on the frequency of my adult hormonal acne (although clinical studies show it does have that effect on the majority of users.) I do however think it makes an existing breakout clear up more quickly. I also love the immediate reduction the Spectralite mask makes on the overall redness in my face.
This is a quick three-minute treatment that I truly do not mind using because I feel like I look better as soon as I take off the mask!
Nest Candles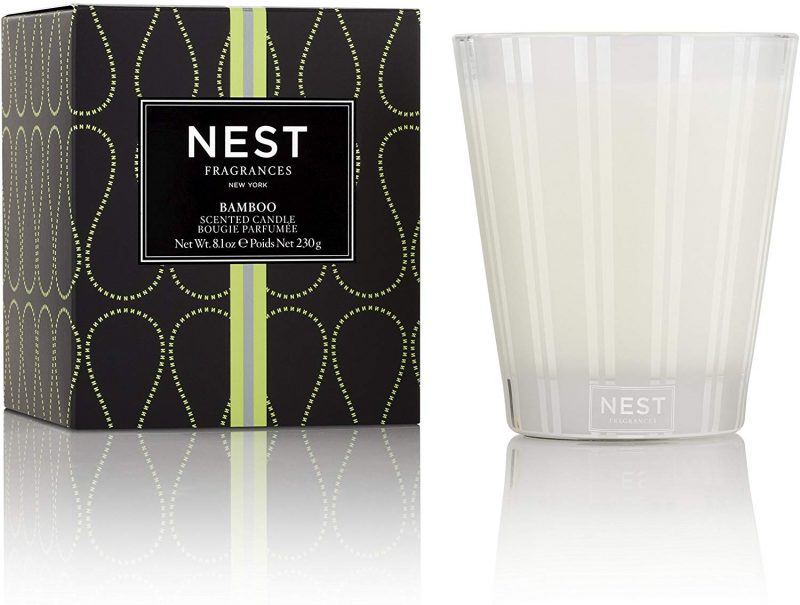 My personal favorite candle is the Nest Candle Bamboo scent. (UPDATE 3/23/2020: the 3-wick Bamboo candle I use in my own home is still in stock and 25% off also). These never seem to go on sale, so you should stock up or get a few for hostess gifts. This Nest Grapefruit Candle & Diffuser Set would also make a nice gift. One time I met the founder of Nest Candles and she said the Grapefruit scent is the one she uses in her own home.
ELTA MD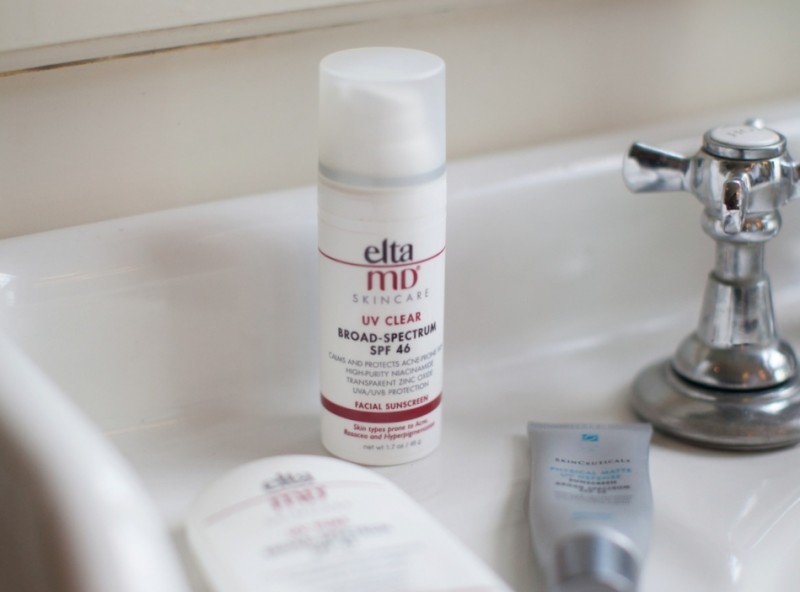 UPDATE 03/23/2020: Elta MD was not included in the previous Skinstore sale, but today the whole Elta MD line is 25% off! I swear by the Elta MD UV Clear as my everyday moisturizer/SPF under makeup. Dermatologists recommend the Elta MD for acne-prone skin because it has niacinamide and is oil-free but not drying.
NuFace Mini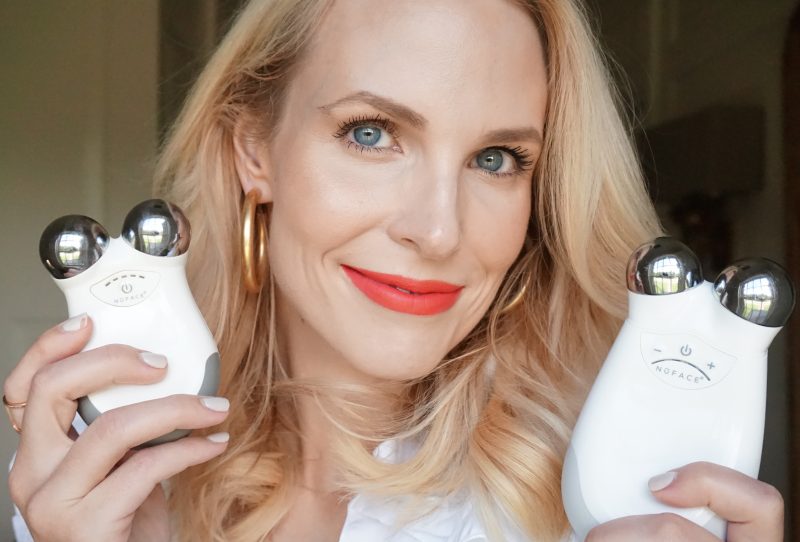 UPDATE 03/23/2020: All NuFace is 25% off, no code needed. NuFace Mini still in stock! So is the NuBody, and all 25% off)! If you've been waiting to get the NuFace (or want to gift one for the holidays), here's your chance! . This is cheaper than you would find the NuFace on the Sephora VIB Sale or the Nordstrom Anniversary Sale (which usually only includes the Trinity, not the Mini).
I use my NuFace almost every morning to combat facial sagging. For more info on the NuFace Mini, I have a full post comparing it to the full size NuFace Trinity here.
Dr. Dennis Gross Alpha Beta Peel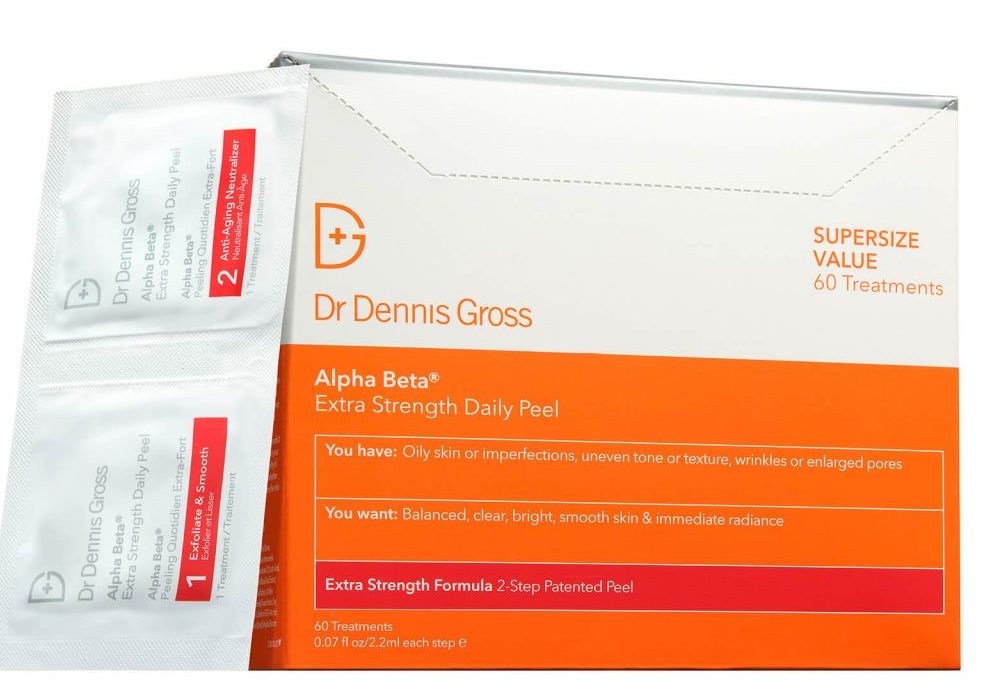 [UPDATE 3/23/2020: No longer included in the promo but they do have a free gift with purchase]. I've only tried samples of the Dr. Dennis Gross Alpha Beta Peel, but so many people swear by it! It is an acid exfoliator for brightening skin and improving texture. I've never seen it 30% off so thought it was worth a mention in case you need to stock up! Plus you get a free Dr. Dennis Gross Recovery Peel and Brighten Serum Duo.
L'Occitane Almond Shower Oil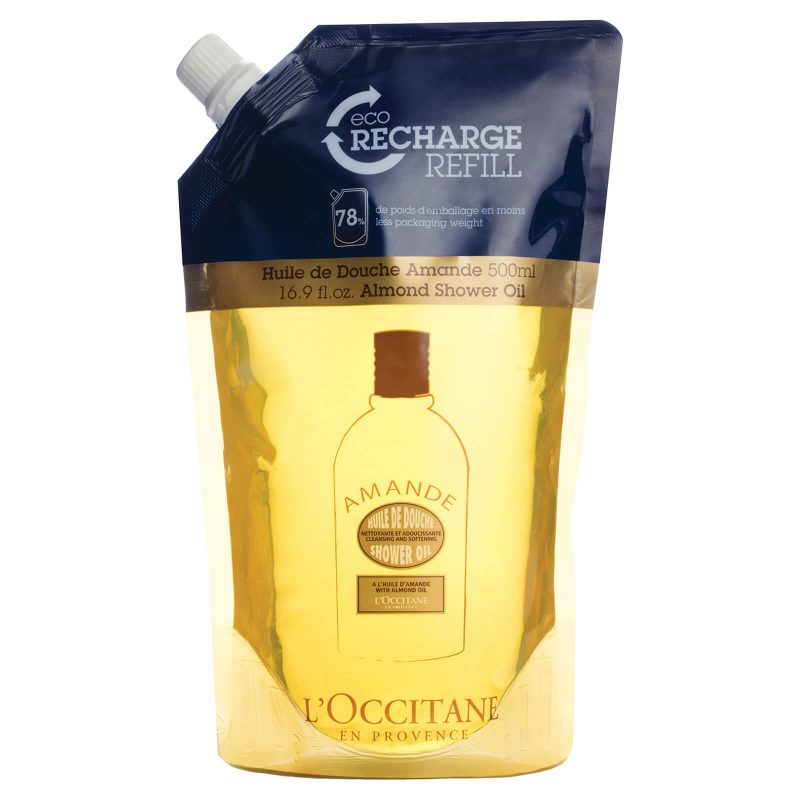 [UPDATE 3/23/2020: Not included in promo this time.] This is the L'Occitane Almond Shower Oil I use as my shower gel. It leaves your skin so soft! And it is great for shaving instead of shaving cream. Now in a giant refill for 30% off with code COUNTDOWN.
Embryolisse Lait-Creme Concentre: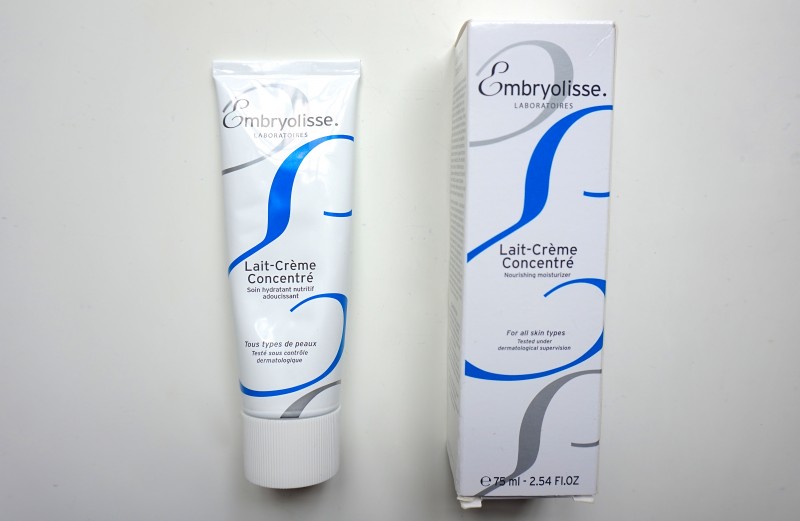 [UPDATE 3/23/2020: In stock and 25% with code CELEBRATE]. Whenever a reader asks me to recommend a night cream that won't break the bank, I always steer them toward French pharmacy gem Embryolisse Lait-Creme Concentre.
I had read multiple model/makeup artist testimonials about Embryolisse, but I finally tried it myself when I received a small sample tube in one of those monthly beauty subscription boxes. I applied it every night on a winter ski trip and was pleasantly surprised that it was the first such vacation where I did not have red, chapped windburn face or dry, flaky skin. The hyaluronic acid in Embryolisse left my skin supple, plump and moisturized, without being greasy at all. I have repurchased several times!
Peter Thomas Roth Mask Set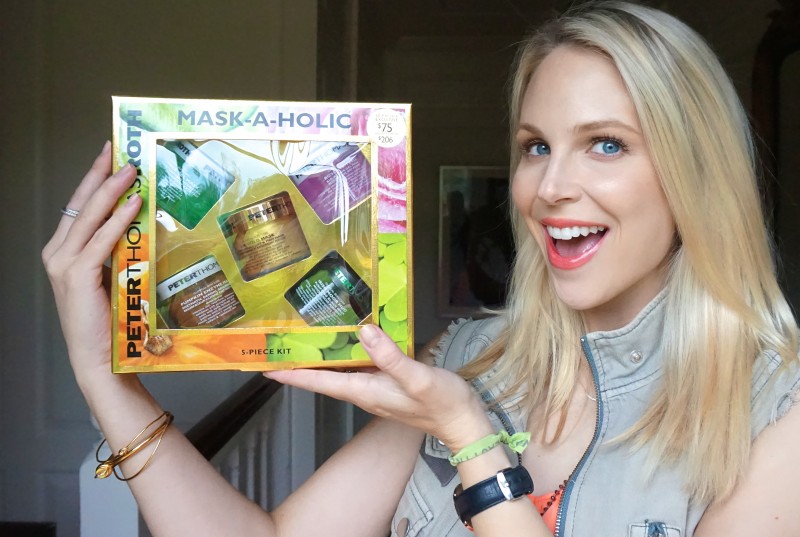 UPDATE 03/23/2020- Mask sets are out of stock :( This Peter Thomas Roth Mask Set is one of my favorite skincare purchases ever- there's not a dud in the box! And on the Skinstore sale it is a $254 value for $56! Incredible value here!
A similar "Maskaholic" was my #3 favorite purchase of 2016. But the new set from Skinstore is an even better deal because the 2016 version had 5 masks for $75, but the new one has 6 masks for $75 (plus 25% off!)
The set of 6 smaller tubes of Peter Thomas Roth masks is also in stock and 30% off. This is a $44 value for $17.50!! Hello, stocking stuffer!!!!
Happy shopping!
xoxo,
You May Also Like