The Best Concealer Stick
01 • 25 • 2021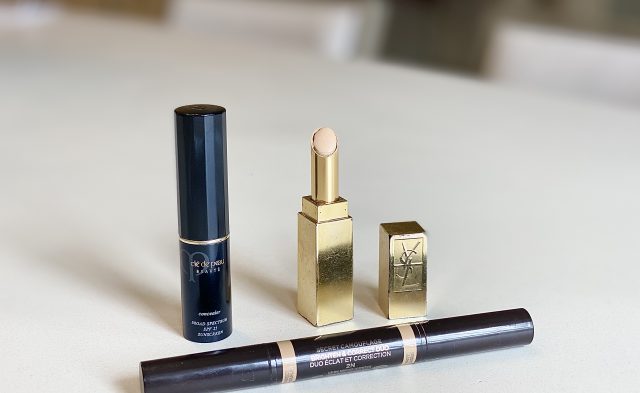 You just can't beat a concealer stick when it comes to quick, easy application and portability. But concealer sticks can vary wildly, with most looking dry or cakey. Read on for my picks for the best concealer stick.
Disclaimer
Nordstrom compensated me to write this post. I picked the products to feature, the subject matter of the post, and purchased the products with my own money.
Most Undetectable Full Coverage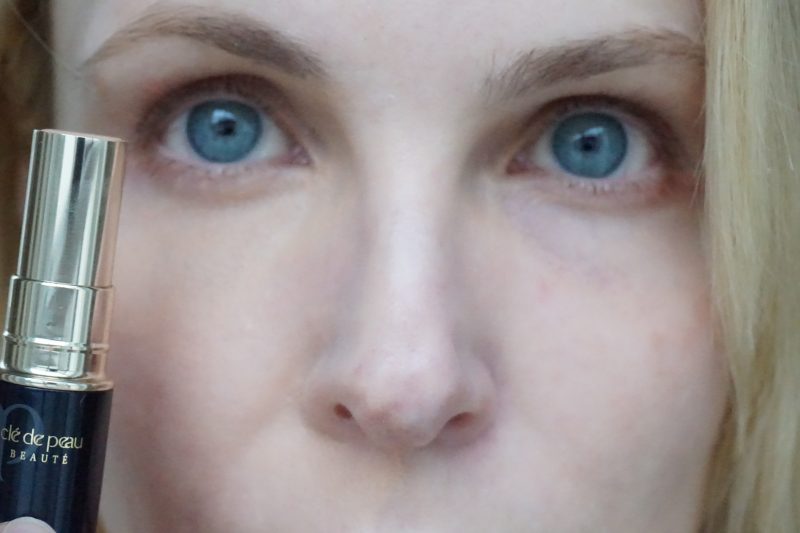 Big news over at KJB: I have finally come around to the cult-favorite Cle de Peau concealer. This pricey concealer stick is everyone's favorite (including my own mother's!), but it always looked a little dry on me. But then I heard that a certain application method is the key to getting perfect, full coverage that looks like skin. Here is the Cle de Peau (under the left eye [my right eye]):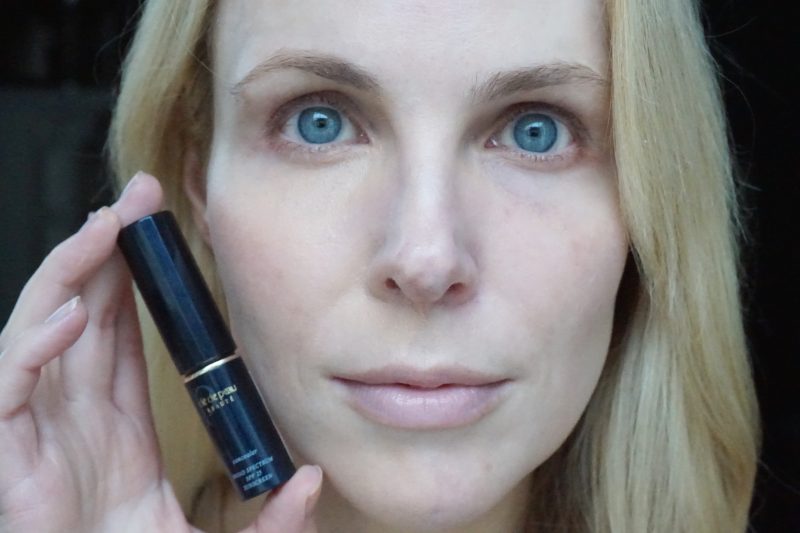 Instead of swiping the Cle de Peau on straight from the tube, rub your ring finger in circular motion on the concealer. It warms up the product and gives it a creamier consistency. Now use your finger to tap on the concealer under your eyes (or on redness or imperfections) until it is blended. The Cle de Peau covers dark undereye circles while looking like skin! I tried to take as close up a photo as I could to show you the virtually undetectable coverage: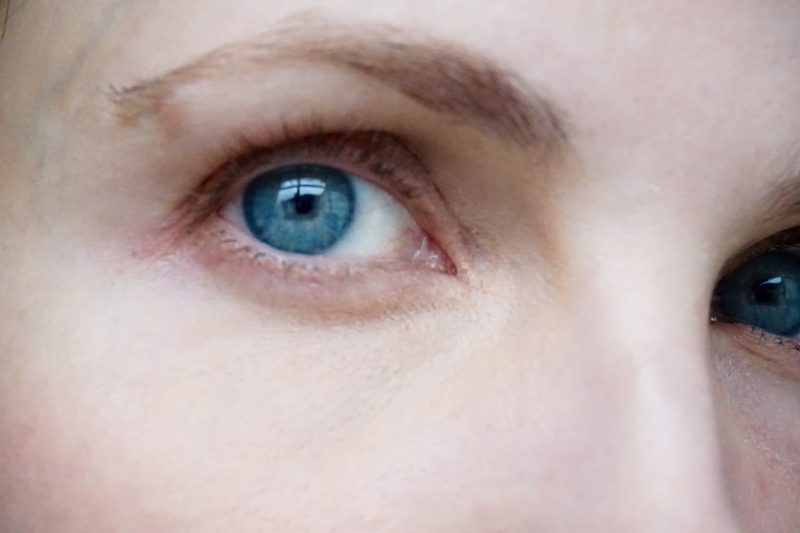 I have found that the Cle de Peau is the best concealer option to wear if you're not wearing other makeup/foundation because it really blends into your skin. It also has fantastic weartime and is less prone to creasing than most concealers. It also has SPF 25, which is a nice bonus! I'm wearing the Beige shade here, but I think I might also purchase the Ivory shade for a brightening effect. Cle de Peau: I have seen the error of my ways and you have my heart!
Most Versatile and Quick Option
If you want the fastest swipe-and-go concealer stick, the new Laura Mercier Secret Camoflauge Concealer Duo Stick is your BFF. Remember the Secret Camouflage concealer- that brown square compact with two shades? It was my go-to concealer for all of my 20s. But then as my skin aged, I felt like it started to look a little dry. Well now they have reformulated the Secret Camouflage into a stick that has the same full coverage, but is super creamy! I would describe it as more of a crayon than a stick, and it has the same glide-on consistency as the Caviar Eye Sticks that I love.
The Secret Camouflage Concealer Duo Stick comes in 16 shades, but each has two colors (one end to "Brighten," the other to "Correct") so you can further customize your shade. I picked up shade 2N, but I think I might try the next lightest shade as well. The shape and the smooth, tug-free consistency of the formula make this a very versatile concealer. It works equally well under eyes as it does on redness around the nose or other imperfections. One and done and out the door!
Best Concealer for On-The-Go
My favorite on-the-go concealer that lives in my purse is the YSL Anti-Cernes Multi-Action Concealer [after writing this I realized that this product is sold out and discontinued. When will I ever learn to check links before writing my post?!] I usually use Nars Radiant Creamy Concealer or another liquid concealer to cover my undereye circles when I do my makeup in the morning. But I always use the YSL to touch up dark circles or redness around my nose when they inevitably appear later in the day.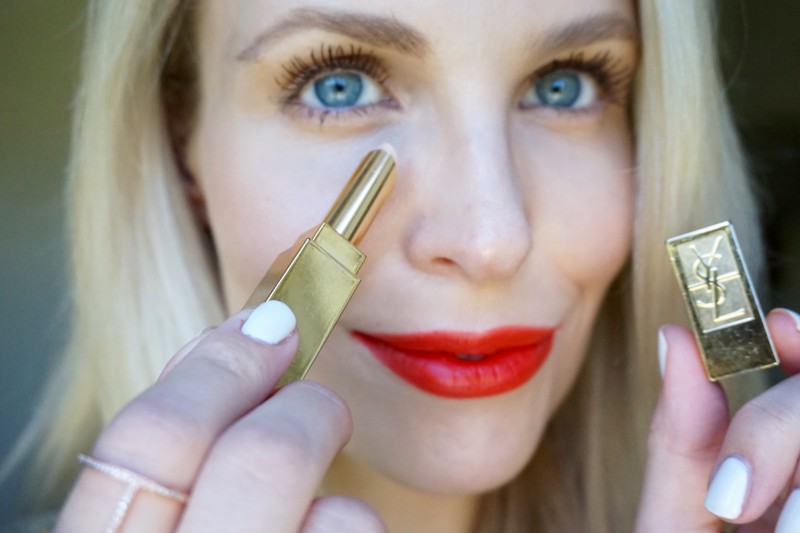 The YSL stick concealer is a super-pigmented, creamy-but-with-staying-power consistency that lives in my purse for touch ups later. If I go out in different lighting and notice that I still have undereye circles peeking through, I apply the YSL directly from the stick and tap in to blend. Unlike other stick concealers, this one does not look cakey when layered over other makeup and powder.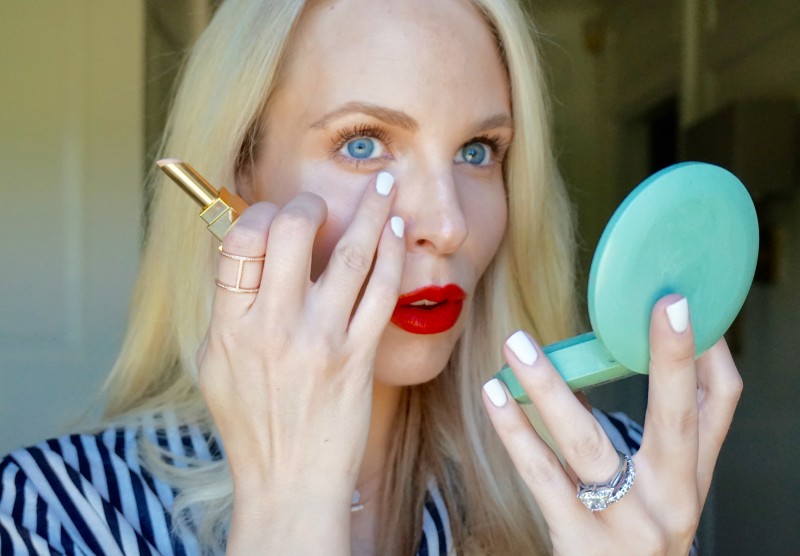 As the day wears on, the concealer around my nose mysteriously vanishes and the red veins around my nose reappear. A quick swipe of the YSL stick concealer completely covers, neutralizes redness, and makes my whole makeup look fresh again. The small-ish, angled stick is the perfect size and shape for this job!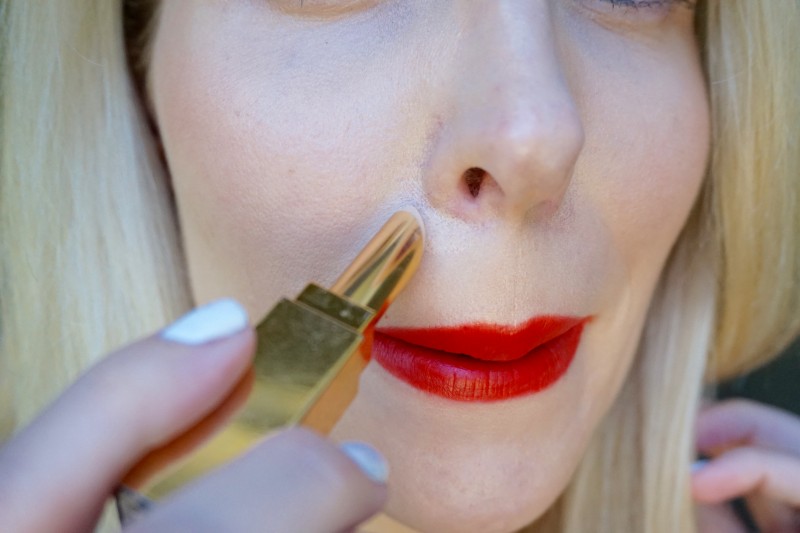 The very-pigmented, opaque YSL stick is also the perfect consistency to cover up zits and blemishes (although my favorite concealer for zits is It Cosmetics Bye Bye Breakout). I use the lightest shade, 001 Ivory Beige, which is extremely pale, giving a highlighting effect.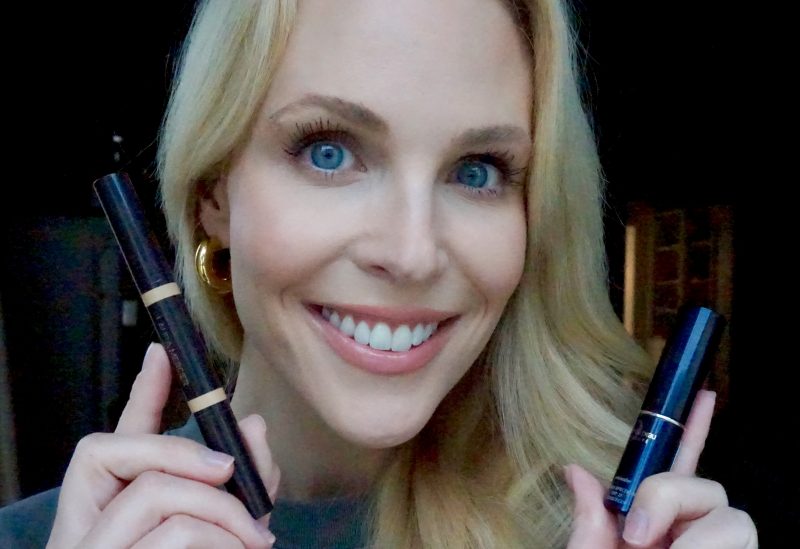 xoxo,
You May Also Like