Tips for Wearing Makeup With a Mask
03 • 20 • 2021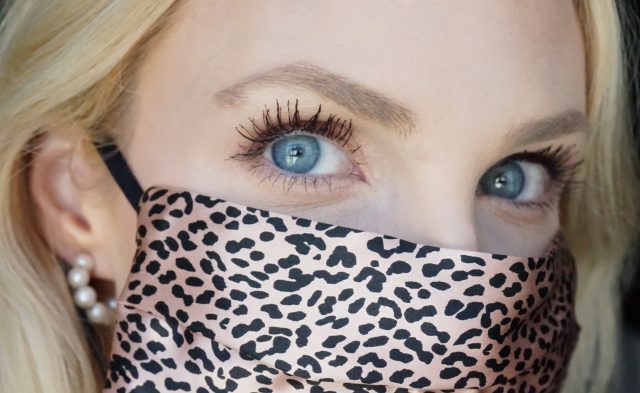 A year into quarantine and I finally figured out what makeup combo works best with a mask! Read on for my tips on foundations that last, lipsticks that don't transfer and how I play up my eyes.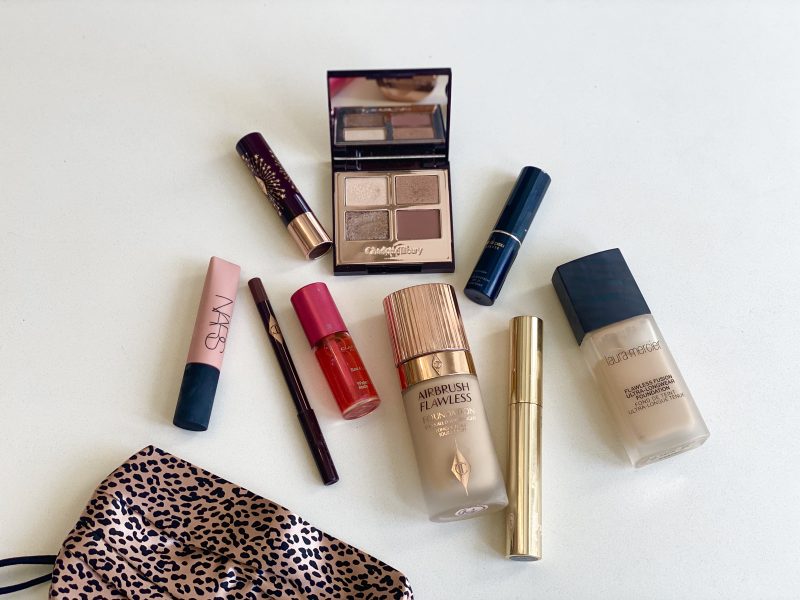 Disclaimer
Nordstrom compensated me to write this blog post. I selected the products featured and the subject matter of this post.
Longwear Foundation
The key to not breaking out when wearing a mask is to find a foundation that does NOT need to be set with powder. I tried so many combinations and discovered that it was only when I set my makeup with powder that I actually got a breakout. (Of course your mileage may vary, I'm just one person!)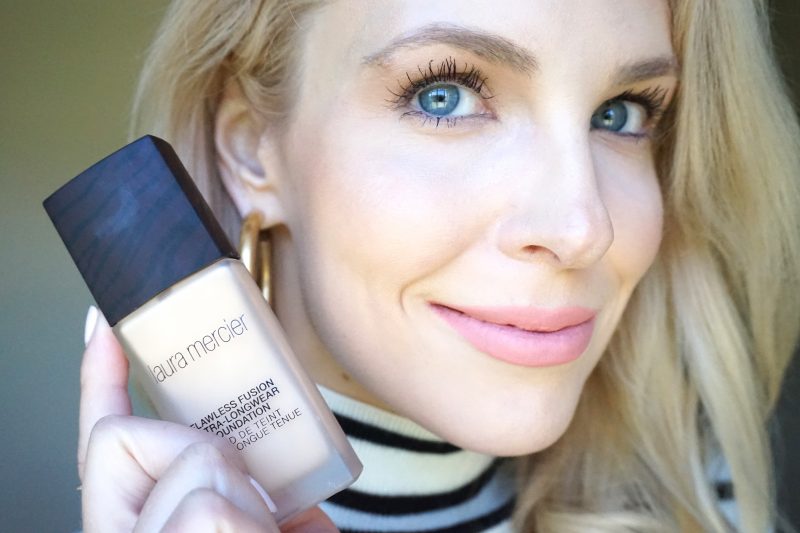 My two favorite foundations that last extremely well without setting powder are Laura Mercier Flawless Fusion Ultra-Longwear Foundation and Charlotte Tilbury Airbrush Flawless Foundation. The Laura Mercier is matte and full coverage but looks like skin, not mask-like. It covers dark circles and any imperfections in one fell swoop. I use a mix of shades Cashew and Vanille. Nordstrom has a great return policy so if you are unsure about your shade, you can order a few and return what doesn't work.
I discovered Flawless Fusion (full review here) a few years ago and immediately loved it, but then I started to think that up close it looked a little dry. [I was setting it with my go-to glowy setting powder, Hourglass Ambient Lighting in Ethereal Light.] But recently I got an idea to try it without powder since it is so mattifying, and it worked! The finish doesn't budge, even without setting powder. This is a great foundation for normal to oily skin, but I think would even work for dry skin in the summer heat without powder.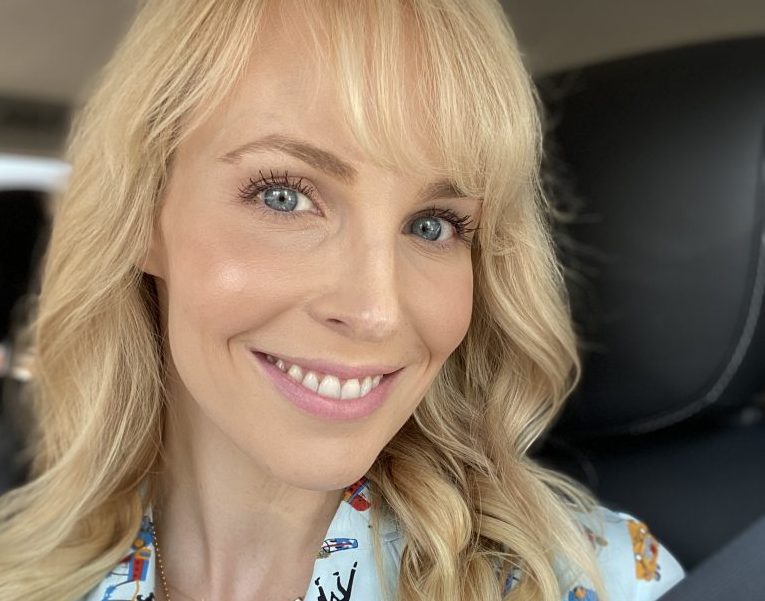 For full coverage with a glowier finish, I would recommend Charlotte Tilbury Airbrush Foundation (I wear shade 3N). I know several makeup artists that swear by the Airbrush Foundation for brides on the big day! Similar to the Laura Mercier Flawless Fusion, I thought the Charlotte Tilbury Airbrush Foundation looked a little dry on me when I set with powder. But without powder it is fine and stays on extremely well. I do think the Laura Mercier does a better job at mattifying and minimizing the appearance of pores, though.
Maybe Just Concealer
You may wonder why you would cover your whole face with foundation when only most of your face is hidden by the mask. Another option is to skip foundation and just use a little concealer on your dark circles or any blemishes on your forehead.
I have found that the Cle de Peau is the best concealer option to wear if you're not wearing other makeup/foundation because it really blends seamlessly into your skin. It also has fantastic weartime and is less prone to creasing than most concealers. It has SPF 25, which is a nice bonus! I'm wearing the Beige shade here, but I also use the Ivory shade for a brightening effect.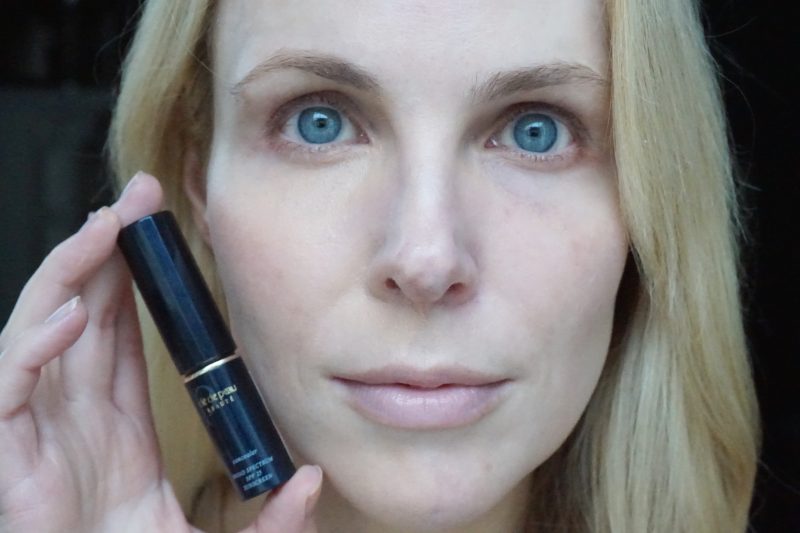 Instead of swiping the Cle de Peau on straight from the tube, rub your ring finger in circular motion on the concealer. It warms up the product and gives it a creamier consistency. Now use your finger to tap on the concealer under your eyes (or on redness or imperfections) until it is blended. The Cle de Peau covers dark undereye circles while looking like skin! I tried to take as close up a photo as I could to show you the virtually undetectable coverage: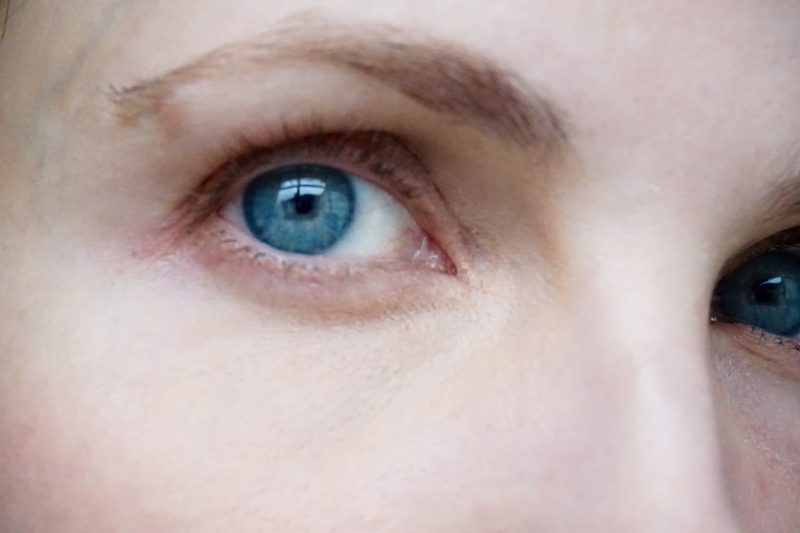 The Eyes Have It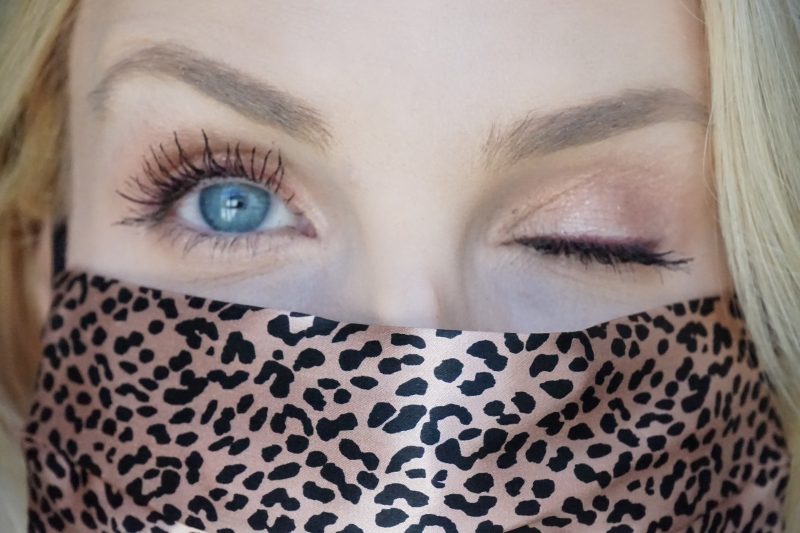 Eye makeup is definitely where you want to spend your time and effort! The Charlotte Tilbury eye palettes are the easiest, foolproof way to get a professional look. The Bigger Brighter Eyes is the first eye shadow palette I have owned from Charlotte Tilbury and I am extremely impressed with the formula- very smooth, pigmented and very little fallout. And I love how on the site they have a video demo for each eye shadow palette showing exactly where to apply the shades.
If you want quick and easy definition, skip the eyeshadow and just add a swipe of smudge-y eyeliner. The Charlotte Tilbury Pillow Talk Eyeliner might be my all-time favorite eyeliner! The shimmery bronzy-burgundy shade is a great way to add definition to your eyes without being stark like a black eyeliner. Subtle enough for day, but it also plays well with the eyeshadow palette I mentioned.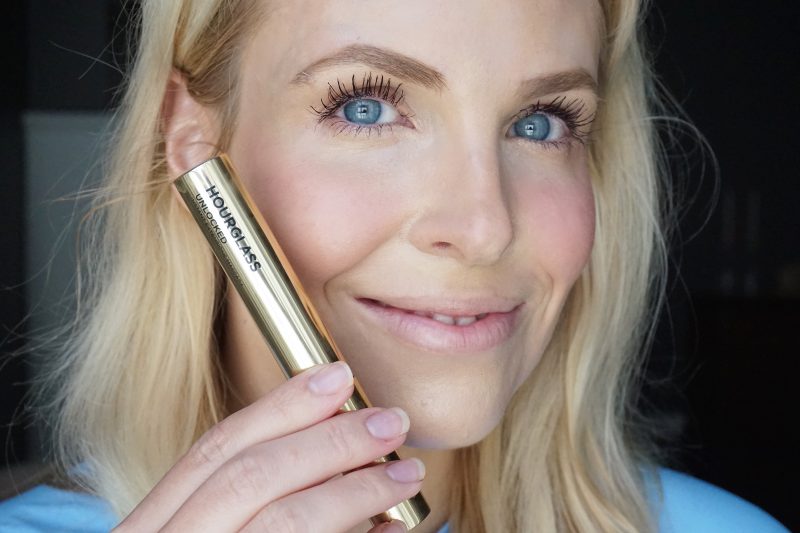 Top it all off with loads of lashes! There are so many good mascaras out lately, but the ones I reach for most often are Hourglass Unlocked or Lancome Lash Idole. Both are completely smudge-proof, add tons of length and lift, and wash off very easily.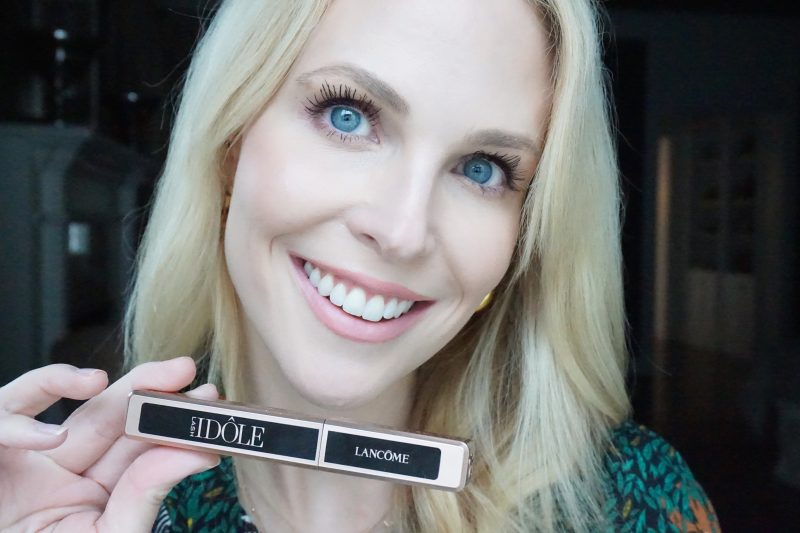 For even more impact, use a lash primer before your mascara. Two great options are Lancome Cils Booster Mascara Primer or Diorshow Maximizer 3D Primer.
Lips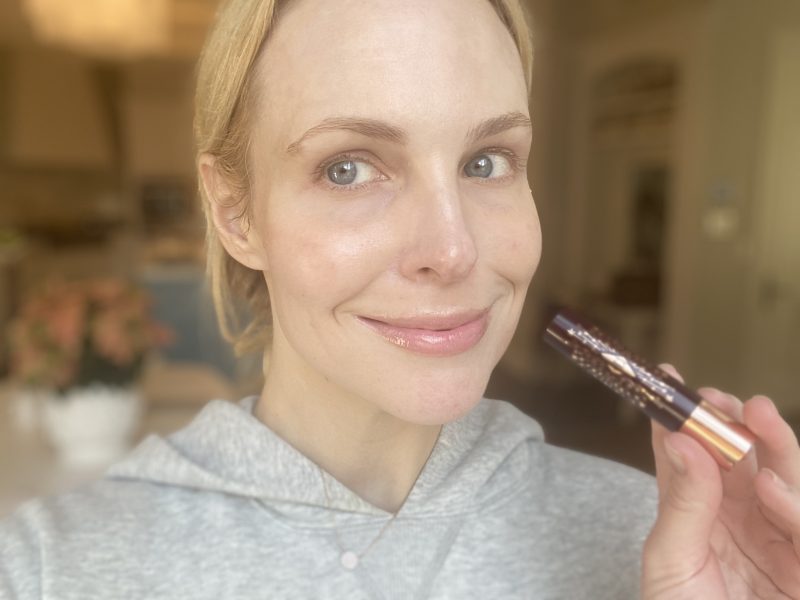 I just don't get all balled up about my lipstick getting on the inside of my mask. The lippie I reach for most often these days is the new Charlotte Tilbury Happikiss Lipstick Balm in Crystal Happikiss. You swipe it on like Chapstick, and it is so plumping and gorgeous without being a spicy lip plumper. I just love this product so much!!
You could do a matte liquid lip that is less likely to transfer. If you go that route, I would recommend one of the more mousse-like formulas that are not as drying. I like the Nars Air Matte Lip Color (shade All Yours is a great peachy nude).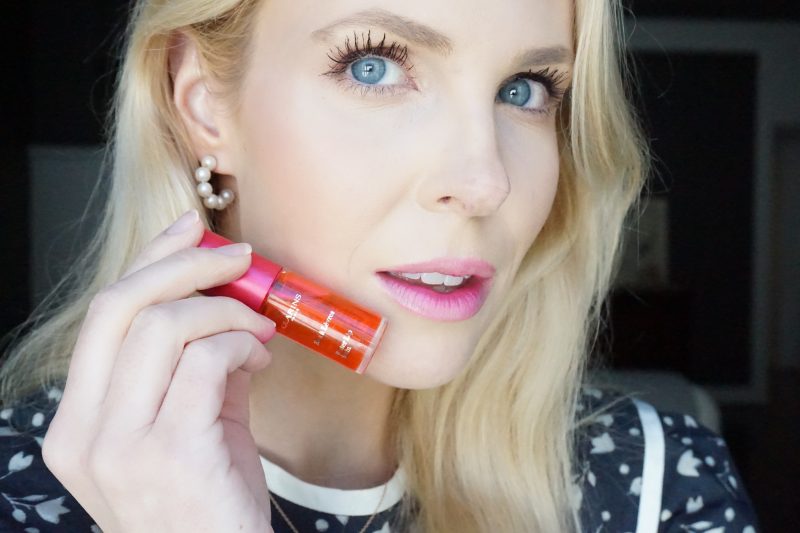 The best solution I've found is the new Clarins Water Lip Stain. It just stains your lips like a popsicle without being drying at all. And it does not transfer AT ALL. Like nada, no trace on your mask whatsoever and lasts all day. Clarins sent me Rose Water which is a gorgeous hot pink, but I am going to go back for the orange shade too!
Masks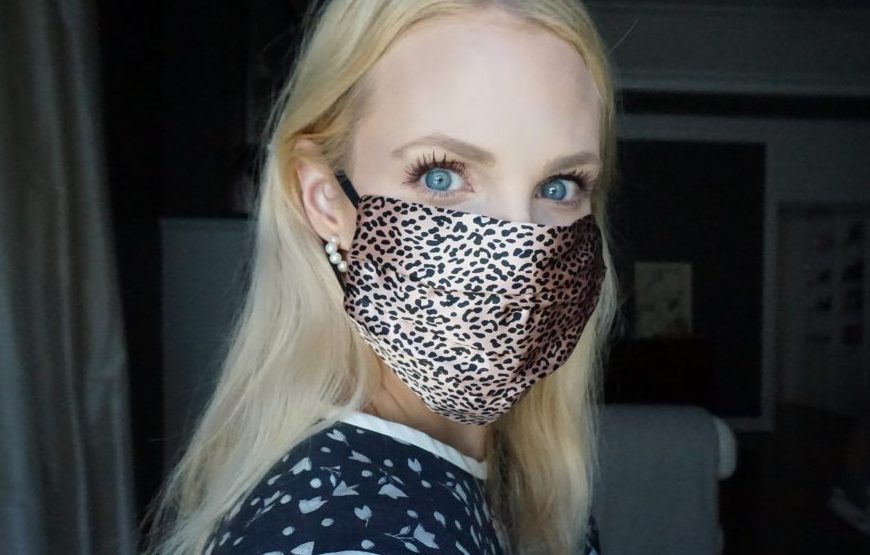 The type of face covering you don can make a difference in your maskne! I recommend either using a fresh disposable mask or wearing one of the silk masks (like the cute Slip Silk Face Coverings). Silk is naturally anti-microbial, reduces humidity around the face, and minimizes friction that can cause acne. Plus they look a little more fashion-forward and dressy than your typical mask! I have the Rose Leopard one.
Keep calm and mask on!
xoxo,
You May Also Like