Throw Out Your Tinted Moisturizer!
09 • 01 • 2014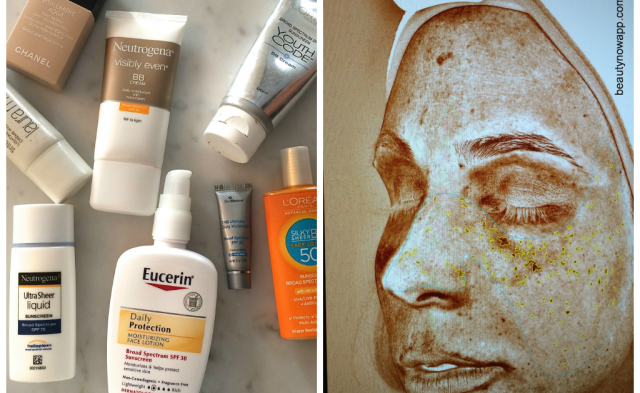 Let's talk about SPF for a second, and I don't mean the SPF number, or the thick sunscreen you use at the beach. We need to discuss the type of sun protection that is found in daily moisturizers, tinted moisturizers and trendy BB creams. Not to be alarmist, but the bottom line is that you need to throw out your tinted moisturizer or SPF day lotion if it does not contain zinc oxide. I learned something this weekend about sunscreen that rocked my world, so please read my picks for the best moisturizer with zinc oxide, or else you may unknowingly give yourself brown sunspots and UV damage.
Even though I'm a fair-skinned beauty blogger, preoccupied with skincare and have devoted myself to sunscreen from a young age, it turns out I've been using the wrong type of daily sun protection. There are two types of sunscreens: physical blockers and chemical blockers. Chemical blockers have names like Avobenzone, Homosalate, Octisalate, Oxybenzone, and brand names like "Helioplex" (for Neutrogena products), "Hexiplex" or "Mexoryl" (for Loreal products), Aveeno's "Active Photobarrier Complex" or "Cell-OX Shield" (for La Roche-Posay). The vast majority of drugstore sunscreens, face lotions with SPF, or tinted moisturizers/BB creams all use these chemical blockers. Seriously, go look at the back of your SPF face lotion or tinted moisturizer right now.
Chemical blockers work by absorbing rays and preventing them from penetrating your skin. Sounds great, but new studies are showing that chemicals like Oxybenzone (which is in 60% of sunscreens) might disrupt normal hormone function or be carcinogenic. There's not yet enough evidence to declare these chemicals unsafe, and my point here is not to go on some organic, hippy-dippy soapbox about the dangers of chemicals. Putting aside the potential toxicity, here's the other big problem: chemical blockers break down in sunlight and become ineffective after a couple of hours of sun exposure. That's fine if you are at the beach and constantly reapplying your sunscreen, but what about ultra-sheer SPF face lotions and tinted moisturizers that are SPECIFICALLY marketed and designed to go underneath your other makeup? The reality: two hours after you apply that sucker, your sun protection is gone, and since you put all your concealer, powder, blush, etc. over it, I guarantee you are not reapplying your tinted moisturizer on top. Or at least I'm not, because that would obviously look cakey.
So everyday when I dutifully apply my Neutrogena Ultra Sheer Liquid Sunscreen (SPF 70), my new Loreal Silky Sheer BB Face Lotion (SPF 50+), or my Laura Mercier Tinted Moisturizer (SPF 20), that all contain chemical blockers, my poor skin is completely unprotected after a couple of hours. But that doesn't have to be the case if you use a physical blocker! Your daytime moisturizer or tinted moisturizer should have a physical blocker, and more specifically, it needs to contain zinc oxide. A physical blocker (like titanium dioxide or zinc oxide) sits on top of your skin and protects from damaging rays by reflecting or scattering light away from skin, much like a mirror or aluminum foil. Zinc oxide is better than titanium dioxide because of zinc oxide's ability to block both deeply-penetrating UVA rays and shorter-wave UVB rays (they call that "broad spectrum" protection). In fact, zinc oxide is the only sun filtering agent (physical or chemical) that can provide such broad spectrum protection.
Older zinc and titanium based sunscreens fell out of favor (remember Zinka?) because they had a large particle size that produced an opaque white look. Now modern physical blocker sunscreens use microfine nanoparticles that are transparent. There is some emerging concern that reducing the size of zinc oxide and titanium dioxide to nanoparticles allows them to penetrate skin in a harmful way, but so far the literature around the world shows micronized zinc oxide to be safe. But the safest course of action, especially for your kids, would be to use a non-nanoparticle zinc oxide sunscreen [the kind that will give them the white face]. Overall edge? Zinc oxide.
Unfortunately my misunderstanding about the different types of sunscreen has damaged my skin, and it shows. Even though my mom religiously applied sunscreen to my face as a kid, and I have never gotten a sunburn on my face, this Visia imaging device (that I did at Persona Med Spa), shows that I rank in the bottom 30% of women with similar skin tone and age in terms of my UV damage. Check out the sunspots lurking under the surface of my skin (some of which have started to peek out now that I am 34):
I'm annoyed and feel misled– in fact, at one point last year I blogged about how my Neutrogena Ultra Sheer liquid moisturizer was a drugstore dupe for the more expensive SkinCeuticals Physical Fusion UV Defense SPF 50. I'm sorry for the misinformation! Now I understand that the SkinCeuticals contains physical blockers, and so it continues to work during the day under my makeup, when the protection from my Neutrogena has completely vanished.
Below I've compiled a list of the daily moisturizers and BB creams/tinted moisturizers that contain zinc oxide. Frequently you will find the physical blockers in products that are marketed as "mineral" or "natural" (like a Burt's Bees-type product). Here are links below to my picks for moisturizer with zinc oxide:
FANCY $$$ MOISTURIZERS:
Elta MD UV Physical Broad Spectrum SPF 41 (Zinc Oxide 9.0%, Titanium Dioxide 7.0%)
Josie Maran Argan Daily Moisturizer SPF 47 (Zinc Oxide 6.4%, Titanium Dioxide 5.1%)– the Josie Maran has no nanoparticles; i.e. no danger of the zinc oxide penetrating your skin.
SkinMedica TNS Ultimate Daily Moisturizer SPF 20 (Zinc Oxide 5.3%)
La Roche-Posay Anthelios SPF 50 Ultra Light Mineral Sunscreen Fluid (Zinc Oxide 5%, Titanium Dioxide 6%)
SkinCeuticals Physical Fusion UV Defense SPF 50 (Zinc Oxide 5%, Titanium Dioxide 6%)
COOLA Face SPF 30 Mineral Matte Tint (Zinc Oxide 3%, Titanium Dioxide 6.24%)– no nanoparticles in this one either.
DRUGSTORE MOISTURIZERS:
Eucerin Daily Protection SPF 30 Face Lotion (Zinc Oxide 4.85%, Titanium Dioxide 2.38%)– my husband uses this, and I think it leaves skin a tad white unless you really work hard at blending it in.
Yes to Grapefruit Correct & Repair Even Skin Moisturizer SPF 15 (Zinc Oxide 3.3%, Titanium Dioxide 2.9%)
Burt's Bees Radiance SPF 7 Day Lotion (Zinc Oxide 3%, Titanium Dioxide 2.55%)
BB CREAMS/ FOUNDATIONS:
Bare Minerals Original Foundation SPF 15 (Zinc Oxide 21%, Titanium Dioxide 12.6%). The highest concentration of physical blockers, but I think this powder foundation looks a little dry on my skin. Also, FYI, there are some studies in other countries showing that the powder form of titanium dioxide might be dangerous because it can be inhaled. Every type of sunscreen seems to have its own pitfalls; you just can't win with this stuff!
Philosophy Hope in a Jar A to Z Cream SPF 20 Perfecting BB Cream (Zinc Oxide 5%, Titanium Dioxide 5%)
Tarte Amazonian Clay BB Tinted Moisturizer (Zinc Oxide 5%, Titanium Dioxide 5%)
Cover FX CC Cream Time Release Tinted Treatment SPF 30 (Zinc Oxide 5%, Titanium Dioxide 10%)
Stila Sheer Color Tinted Moisturizer SPF 20 (Zinc Oxide 5%, Titanium Dioxide 5%)
Physician's Formula Super CC+ Correct+Conceal+Cover Cream SPF 30 (Zinc Oxide 2.9%, Titanium Dioxide 6%)
So here's my plan of action: I'm using the Elta MD for sun protection going forward since it has the highest concentration of Zinc Oxide, and I can continue to use my normal foundation on top. If you are concerned about the nanoparticles research, go for the Josie Maran. Then I'm also going to book an IPL/Photofacial on the BeautyNow app to eradicate my existing brown spots.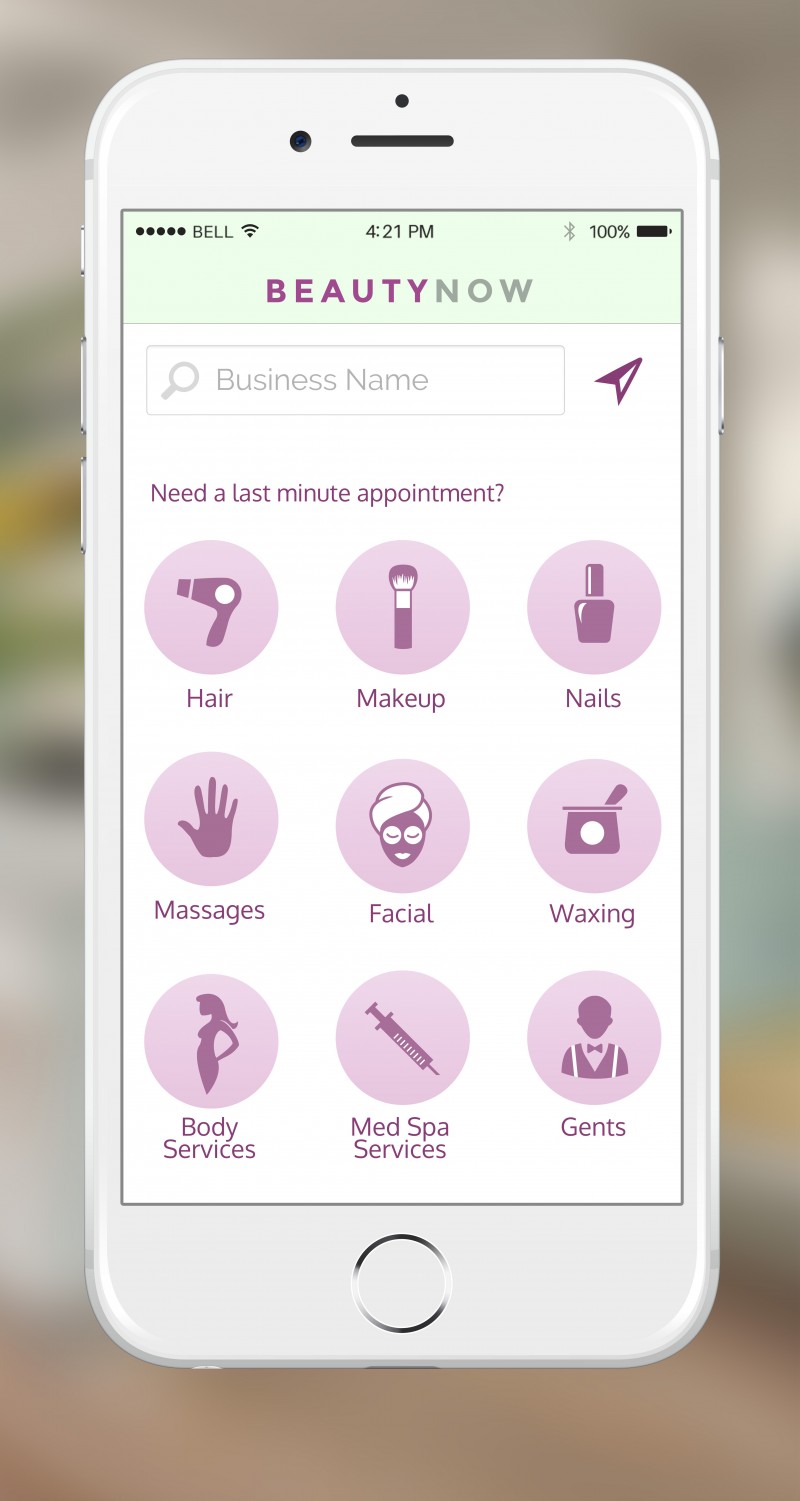 Remember, even though Summer is over, it is still essential to use an SPF under your makeup on an everyday, non-poolside basis.
xoxo,
@beautynowapp
24 Responses to "Throw Out Your Tinted Moisturizer!"
You May Also Like