My Favorite Beauty Tools and Gadgets
10 • 24 • 2020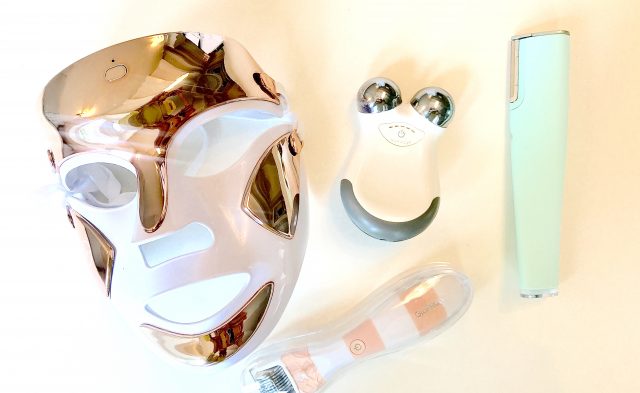 Let's discuss the best beauty tools that I swear by. I have tried so many different gadgets, but these are the four devices that have become a regular part of my routine. Here is a quick run down on the four at-home skincare devices I swear by. These devices also make great holiday gifts for mom, sis, or yourself!
Disclaimer
Nordstrom compensated me to write this post. I chose the products to feature and the subject matter of this post. I bought all the products with my own money.
Spectralite LED Mask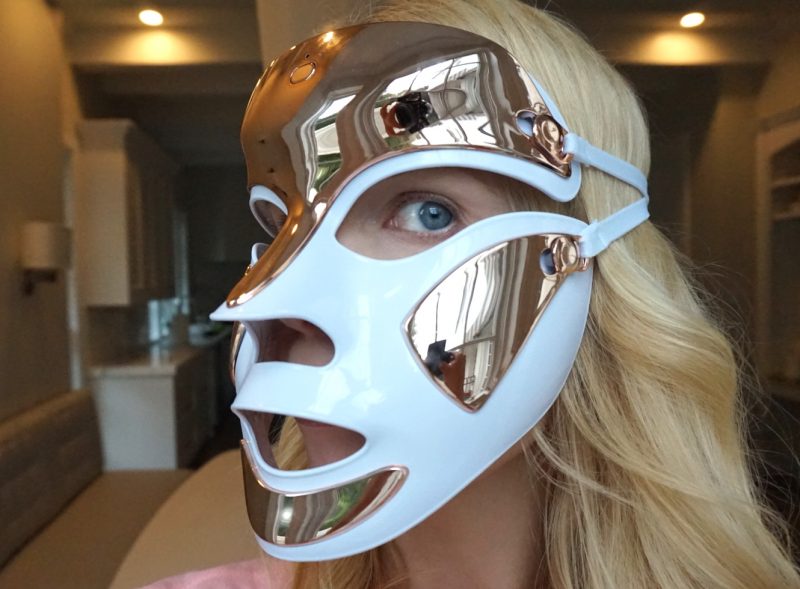 I have continued to use my Dr. Dennis Gross Spectralite LED Mask almost everyday because I am loving the results. I use the combo red light/blue light setting. The red LED lights boost collagen, and I feel like I can immediately see a difference in the plumpness of my skin and over time it is visibly helping plump fine lines. And I just look BETTER.
The blue LED lights fight bacteria that causes acne. I have not necessarily noticed that it has cut down on the frequency of my adult hormonal acne (although clinical studies show it does have that effect on the majority of users.) I do however think it makes an existing breakout clear up more quickly. I also love the immediate reduction the Spectralite mask makes on the overall redness in my face.
This is a quick three-minute treatment that I truly do not mind using because I feel like I look better as soon as I take off the mask! I've taken to doing it at night after I wash my face and it is almost like forced meditation!
Dermaflash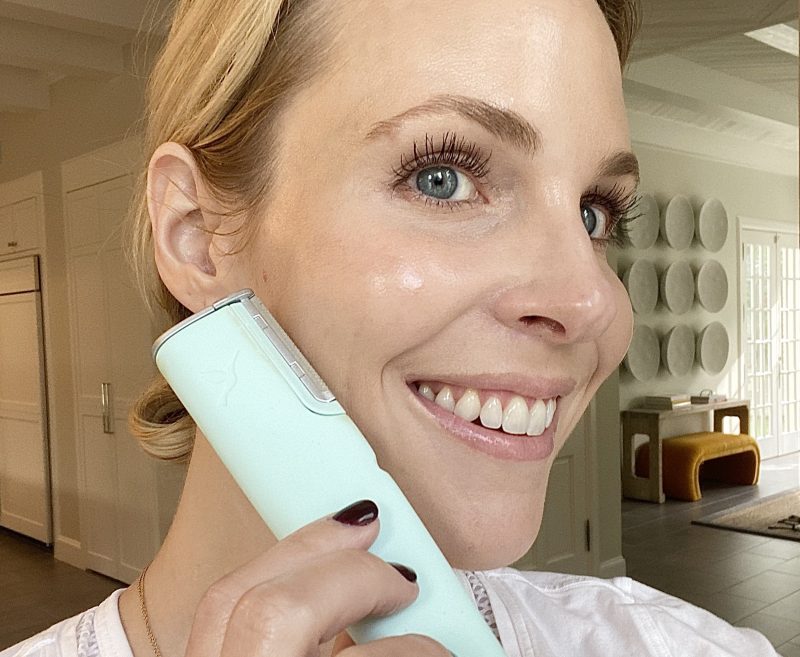 Almost every single woman I know needs the Dermaflash in her life! The Dermaflash is like a vibrating mini-razor that I shave my face with about once every two months. Or just when I notice the peach fuzz is coming back. It makes my skin so soft and smooth and makes my makeup go on so much better. If you don't use the Dermaflash, you can see a halo of powder stuck in the fuzz if you look closely! Not a good look. And no, it has not made my peach fuzz grow back thicker or darker (that is an old wives' tale).
gloPRO Microneedling Tool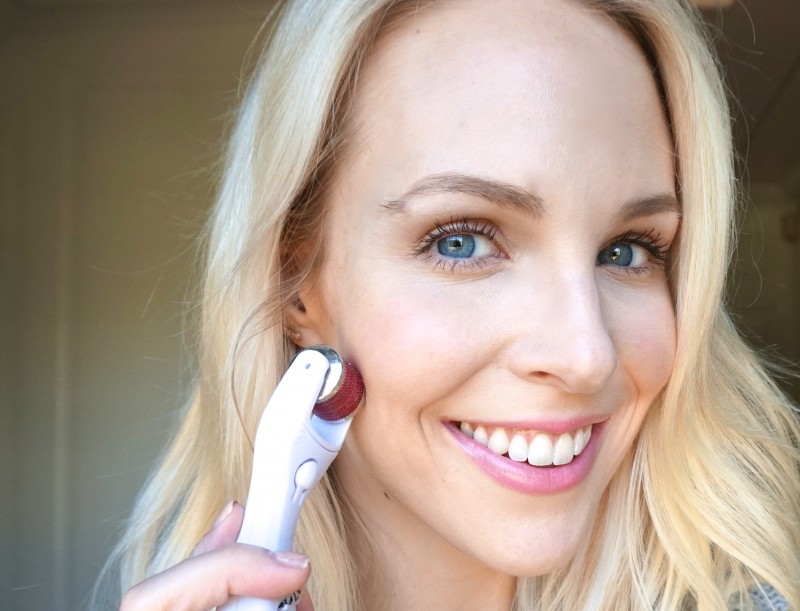 Even when I'm tired at night, I try to make myself use my gloPRO at-home microneedling device at least 2-3 times per week! Sometimes I get lazy about doing the gloPRO, But every time I do, I look at myself about 24 hours later and I can see a visible difference that makes me say, Wow, you should really commit to doing this more often!
The gloPRO roller device creates tiny injuries that stimulate collagen, plumping lines and refining skin texture. It also allows your skincare to penetrate better, so you get better results from your pricey serums! I use the Estee Lauder Advanced Night Repair Serum with my gloPRO. To read my full post about my gloPRO routine, click here.
BeautyBio also just released a Scalp Microneedling Tool that is supposed to regrow hair! I just got it so I have only used it three times but the before and after photos are very compelling! I have the set that comes with their Healthy Scalp Serum. But if you already own a gloPRO, you can buy the scalp attachment head by itself for just $55!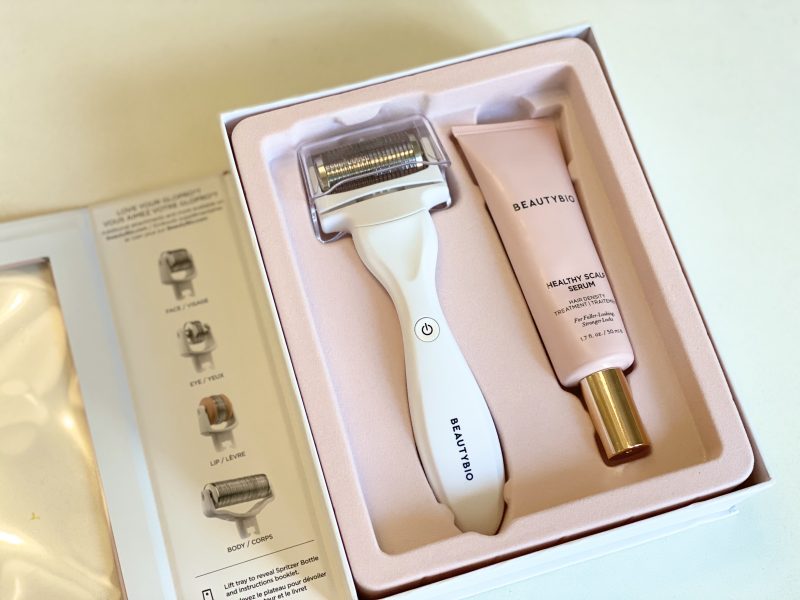 I DM'd the gloPRO manufacturer to ask a few questions about the scalp treatment. First of all, you do not necessarily need to add the scalp serum to get hair regrowth results. You will get some results from using the scalp attachment alone three times a week. Also I noticed both the scalp and regular face attachment have the same length of needles (3 mm), so I wondered if you could use your face gloPRO on your scalp. BeautyBio advised against that because your scalp and face could have different types of bacteria. Also the scalp one is shaped differently and has a different configuration of microneedles.
NuFace Microcurrent Device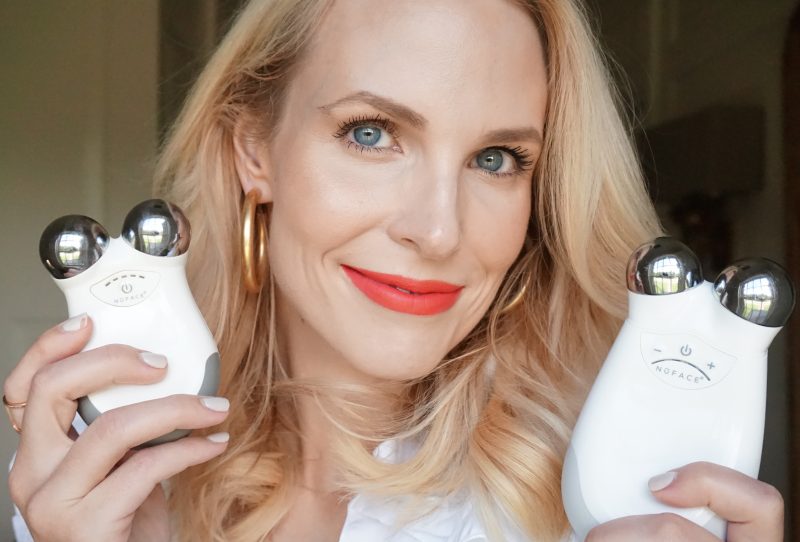 You probably all know by now that I use my NuFace Mini microcurrent device almost every morning to combat facial sagging. (You can read my full post about the NuFace Mini here or my post where I compare the NuFace Mini vs. the NuFace Trinity here).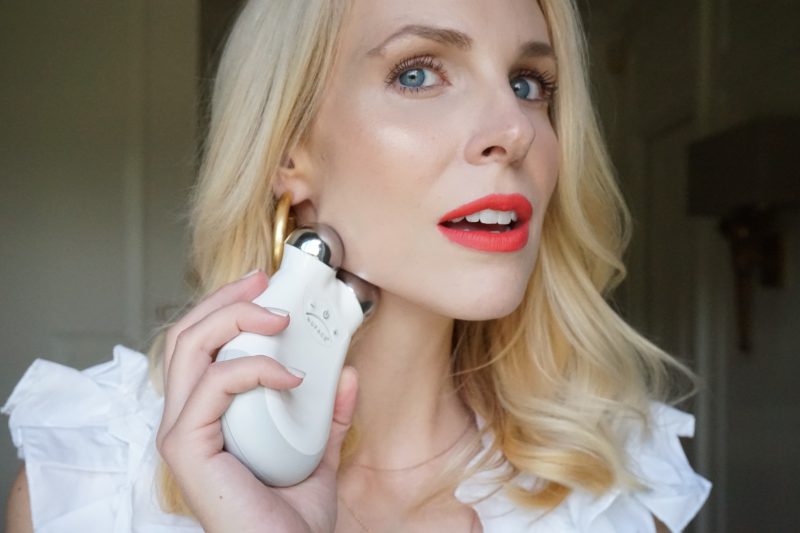 At first when I wrote the Mini vs. Trinity comparison post, I said the Mini is just as effective as the Trinity because they have the same microcurrent power. However now I would say that unless you are also going to buy the ELE attachment (for eyes and lips), you should stick with the Mini. The Mini is cheaper and gets you 90% of the way there in terms of lifting. If you are just starting out with microcurrent and aren't sure if you are going to commit to the routine, maybe start with the Mini. But the ELE does lift sagging eyelids and brows slightly more than the regular NuFace attachment. So now I prefer my Trinity.
I truly believe that if you use the best at-home beauty devices regularly, [ahem, they don't work in the box!], you can save money on fancy med-spa treatments at your derm's office!
xoxo,
You May Also Like