What I Just Bought From the J Crew Factory Sale
12 • 05 • 2015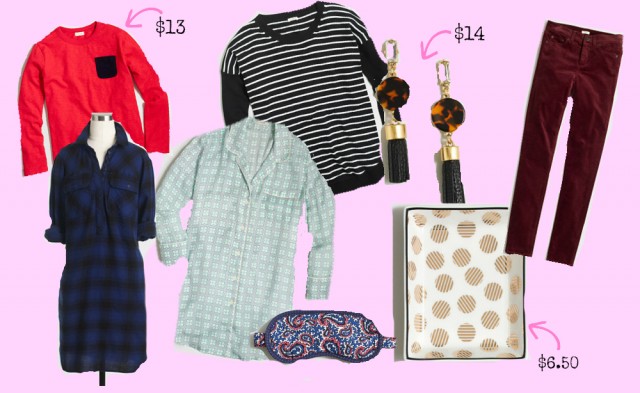 Just a little PSA to let you know that stuff is practically FREE on J Crew Factory right now! And they have awesome stuff! The whole site is marked down 50% through Sunday, December 13th (they say there are exclusions, but I can't seem to find any). And with code EXTRA40 you get an additional 40% off clearance items! Here is what I just bought from the J Crew Factory sale: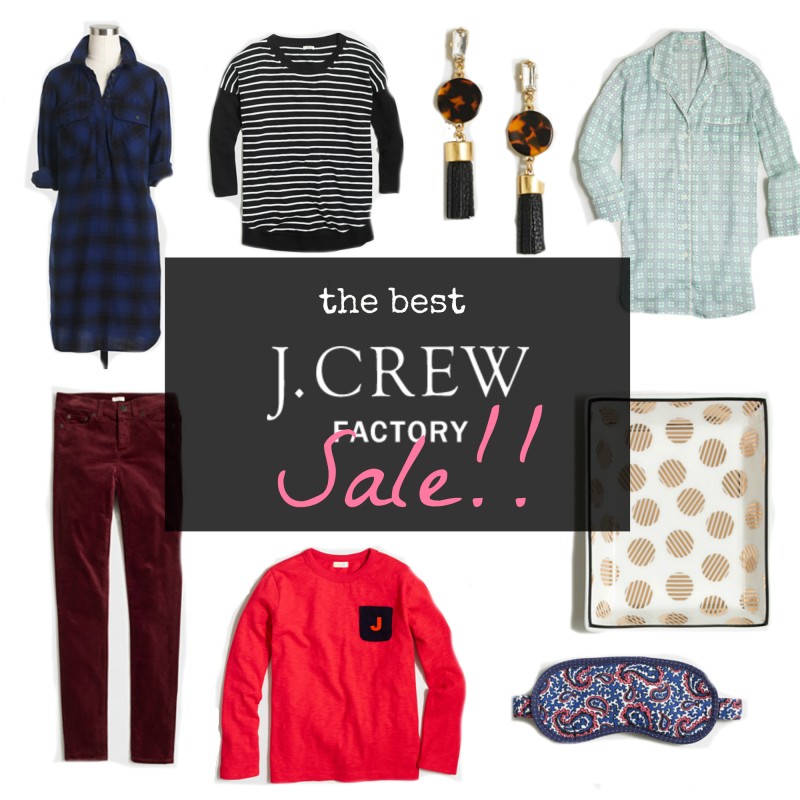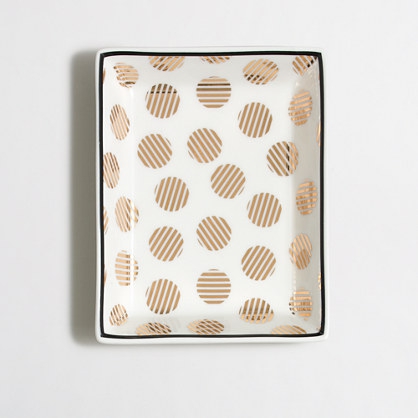 The favorite thing I bought– I ordered 5 of these adorable jewelry trays for hostess gifts when I go to holiday parties. I apologize if you receive one of these from me because now you know they are only $6.50. Only $6.50!!!!! But wrapped up in cellophane with a pretty bow and a gift sticker they will be perfect!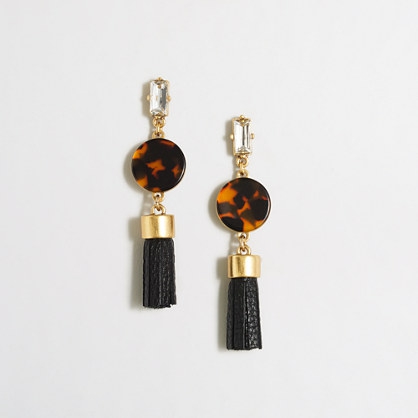 These tortoise-shell leather tassel earrings. For myself. I think they will dress up plaid shirts and boots when I'm lazy and put my hair up (which is like, always). My kids are finally old enough where they don't tug at my dangly earrings. I feel so liberated!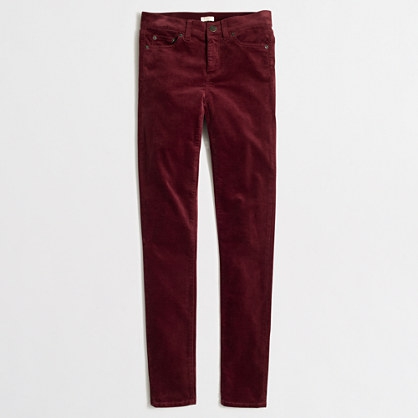 These burgundy velvet skinnies because they are festive without being too Christmas-y so I can wear them all winter. For when you can't wear jeans but leather pants would be too much. Reviews online say they run small, and I suspect they will have the same fit as the skinny cords I ordered last year and wear constantly. They are a super skinny fit, but I do wear my normal jean size.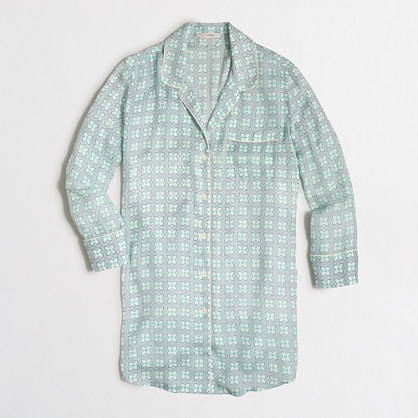 This cute printed nightshirt because my poor husband keeps begging me not to wear my old ratty t-shirts and running shorts to bed.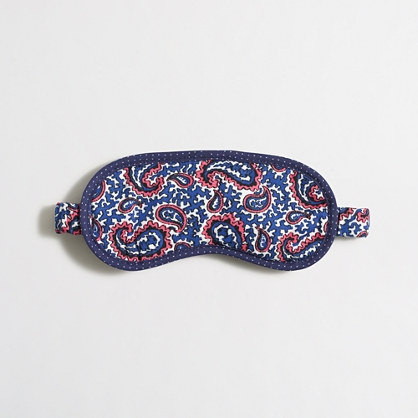 I ordered two of these sleeping eye masks so we can have matching his and hers. Ha! We both wear eye masks to sleep and ours are looking dirty and stretched out, and it is not really clear how to clean them.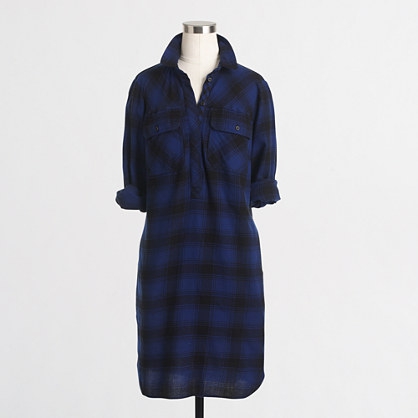 I've been wanting a plaid shirtdress all season and the price and color way is perfect on this one! Can't wait to wear it belted with my black suede over-the-knee boots (or FYI these Steve Madden boots are an almost exact dupe for the Stuart Weitzman OTK boots!) Or you could do white chunky sneakers to keep it casual. Reviews say it is kind of nightshirt-like, but I think belting it will solve that problem.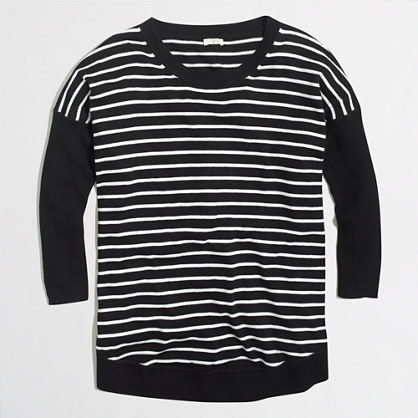 For me (again), this drapey striped sweater is on crazy sale ($14!) They were sold out of my size, so I ordered the "Petite Medium," in hopes that the "Petite-ness" balances out the "Medium-ness." "Drapey" sounds like it should be a little oversized anyway.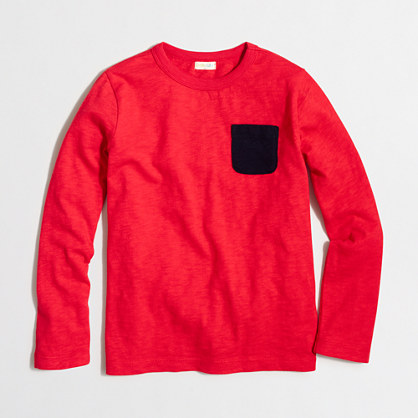 Two of these red contrast pocket tees for the boys for a casual Xmas shirt to wear to one of their many holiday festivities. Bonus mom points if you get the pocket monogrammed.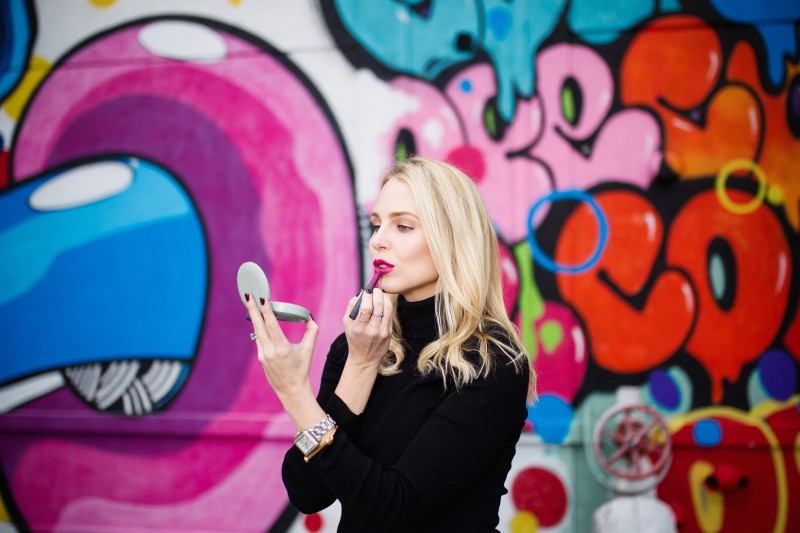 Happy shopping! And PS don't miss my post from yesterday about my step-by-step guide for how I get ready for a holiday party!
xoxo,
@beautynowapp
You May Also Like