Skincare Favorites 2015
12 • 23 • 2015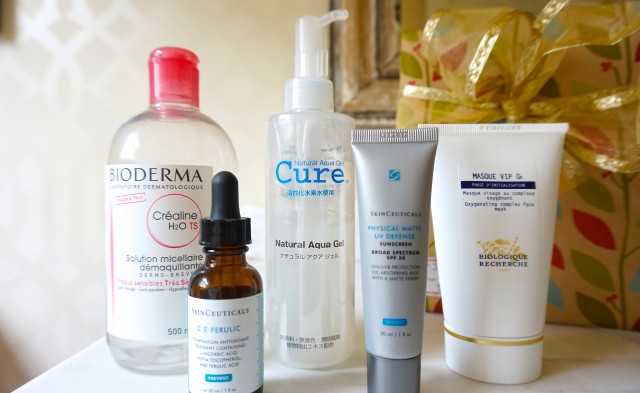 2015 will go down in the books as that time when skincare surpassed my makeup obsession, and I learned that applying various masks several times a week can really make a visible difference in your skin. After much testing and deliberation, I'm ready to unveil my tippy-top favorite skincare products of 2015. Keep in mind that these are the top 5 skincare products I discovered this year, but they are not necessarily new product launches for 2015. Without further ado, and in no particular order, here are my 2015 skincare favorites: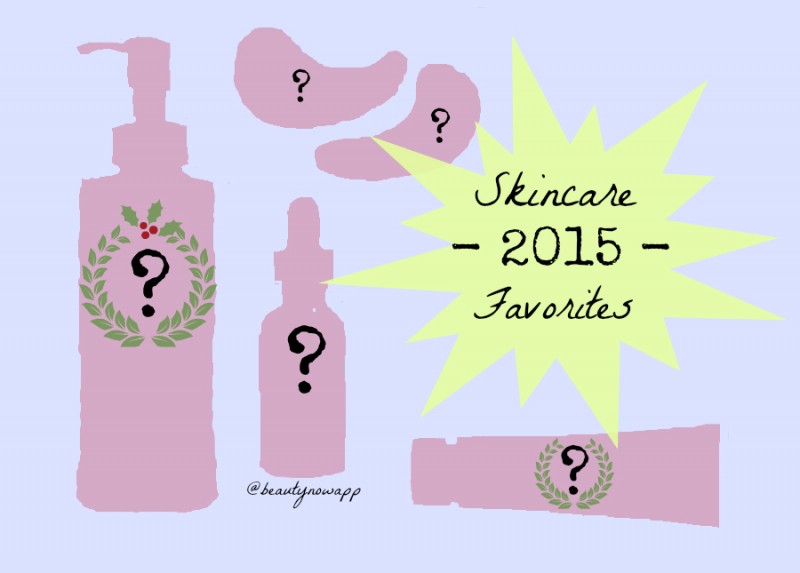 Cure Natural Aqua Gel: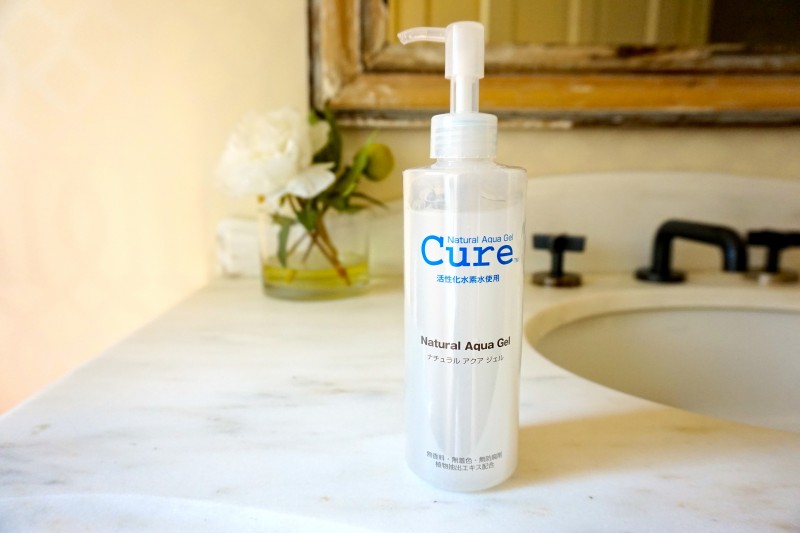 If you are a regular blog reader you probably think I'm starting to sound like a broken record about this Cure stuff. Cure Natural Aqua Gel is the #1 most-purchased item from my blog, and if there's one thing you order from this post, Cure should probably be it!
The most popular exfoliator in Japan, Cure is a watery gel that removes dead skin in a minute with no grit or scrubby particles. It is the most effective, gentle exfoliator I've ever found and I intend to have a bottle in my medicine cabinet for the rest of my life. And it's affordable (buy on Amazon here). I did a full blog post about the wonder that is Cure Natural Aqua Gel here, and I apply it two times a week on an ongoing basis.
Skyn Iceland Hydro Cool Firming Eye Gels: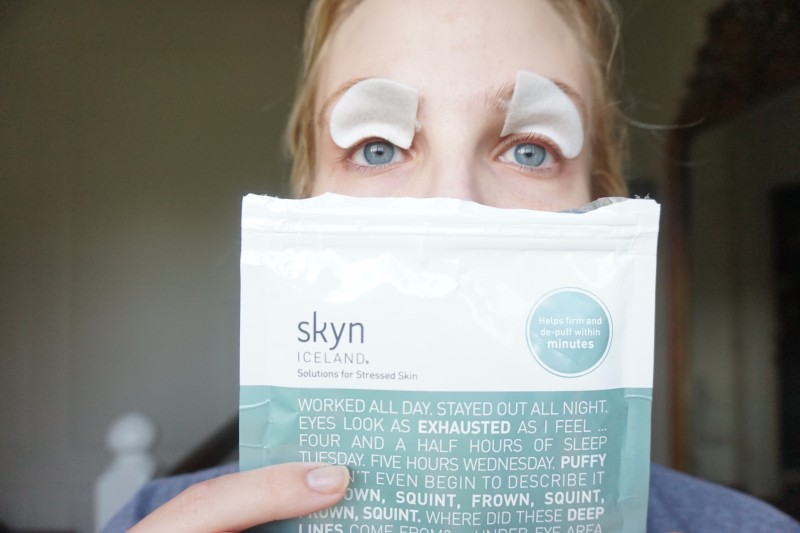 I suffer from epic puffy eyes when I wake up in the morning, especially if I have had salty restaurant food and cocktails the night before. My under eye area gets puffy, exacerbating dark circles, and my top lid area also swells, making my eyes look half-shut and not awake. The absolute best eye depuffer I've ever found is the Valmont Eye Regenerating Mask. It is a straight-up miracle worker to depuff upper and lower lids and make you look bright-eyed and pretty. Magic doesn't come cheap, though, so unless you are a wealthy morning news anchor (I'm looking at you, Kathie Lee), the price of the Valmont eye masks are hard to swallow. Valmont does run promotions sometimes that will give you a free eye mask with purchase, so keep an eye out for that.
Anyway, since I can't afford to use the Valmont patches frequently, I tried about 10 different brands of eye gel patches to find one that works as well. The amazing Hydro Cool Firming Eye Gels from Skyn Iceland are your next-best option. They really work to depuff and I have reordered them twice. Everyone should have a package of these on hand, whether it's for travel or when you suddenly have an important morning meeting.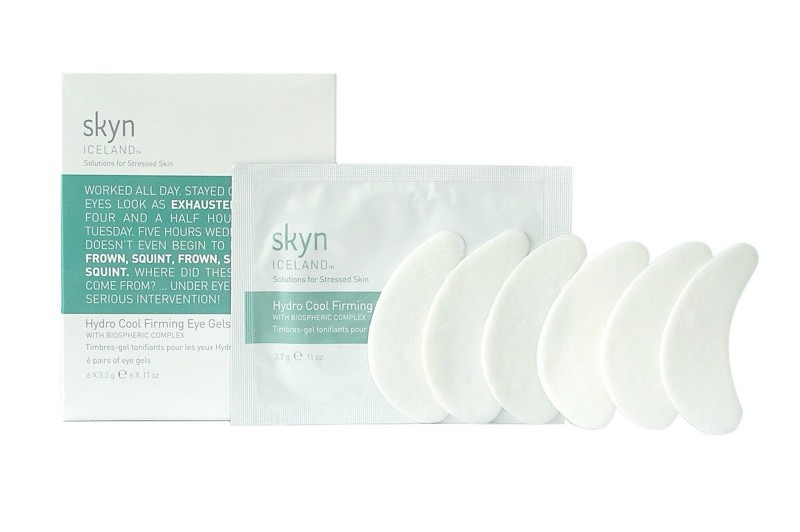 I even figured out how to cut them in half lengthwise so that I can depuff my upper eyelids too. Leave them on about 15 minutes and you will see a drastic difference in the puffiness, circles, and even fine lines around your eyes. Can't recommend the Skyn Iceland Hydro Cool Firming Eye Gels enough! 8 pairs for $30 on Amazon here.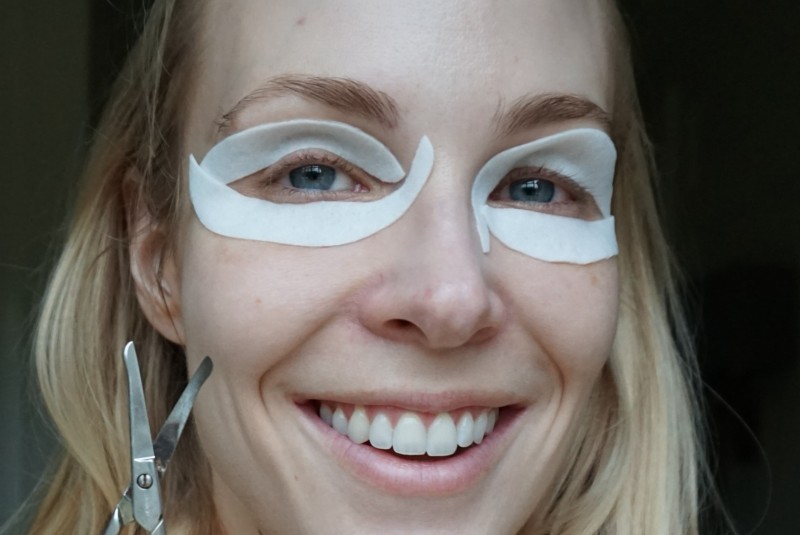 Bioderma Crealine H20: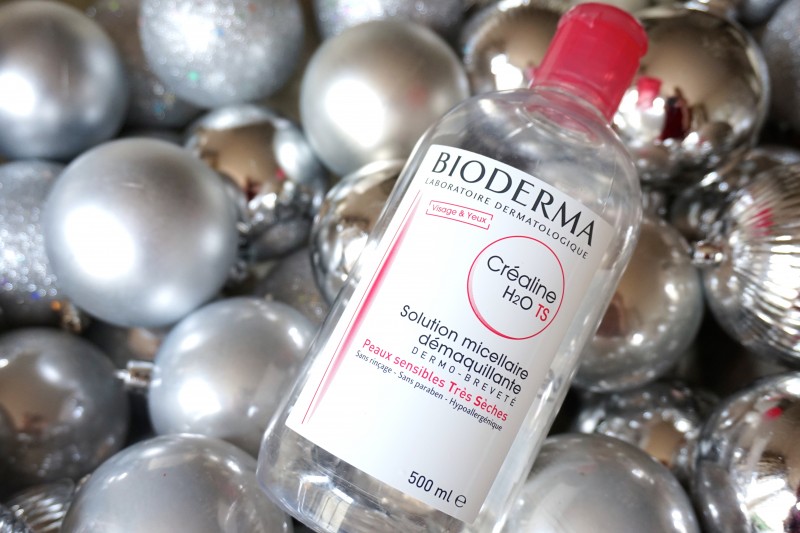 I covered Bioderma Crealine H20 in my French pharmacy favorites post, but it also merits an award as one of my all-time faves. It is a micellar water, which is similar to a toner in that it is applied with a cotton pad and removes makeup, dirt, and oil. Extremely effective at removing makeup (more so than a makeup wipe, in my opinion), Bioderma is extremely gentle and does not dry out your skin. I promise! I use Bioderma Crealine as a "pre-cleanse" to remove my makeup before I follow up with my longtime standard Neutrogena Foaming Face Cleanser. Since I started pre-cleansing with Bioderma about four months ago, I have had noticeably fewer breakouts. I used to believe my trusty Foaming Face Wash was sufficiently removing my makeup and cleansing my face, but since I added the Bioderma step, I rarely have a random pimple hanging around.
Biologique Recherche Masque VIP O2: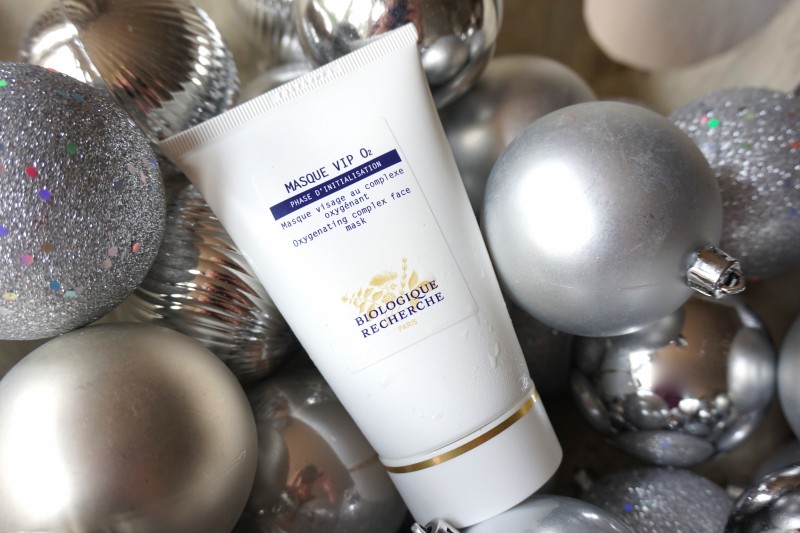 Globe-trotting editors and models love the French cult-favorite "oxygenating and anti-pollution" Biologique Recherché Masque VIP O2 cream mask, but I was reluctant to order because it isn't available on Amazon (where I buy, like everything), and because it is expensive. But, unfortunately, it is amazing and makes your skin look brightened, even-toned and poreless. I keep it in the refrigerator and apply it way too often. Oh, and it smells bad, which makes me think it is working. The only place I can find it online is Rescue Spa, here.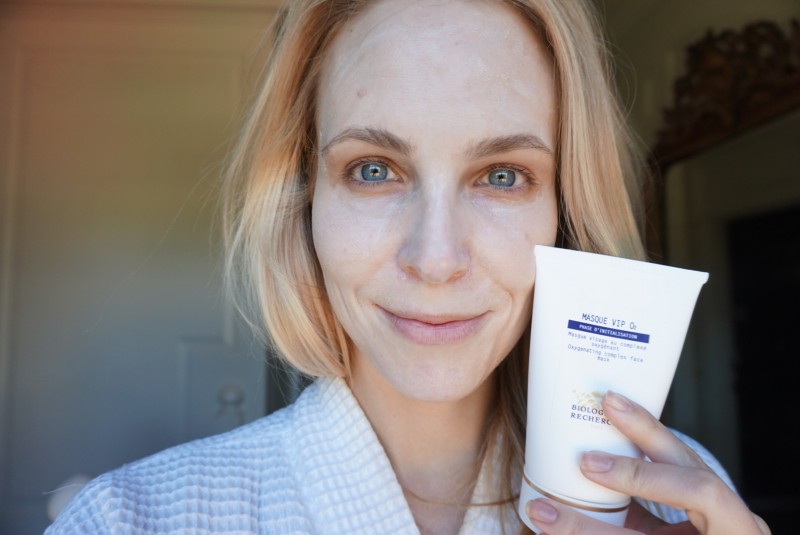 I did not want to include this mask in my 2015 favorites list because it is so pricey, but I find myself reaching for it more and more, and now it is probably only second to my very favorite mask [so far], the SK-II sheet mask. I believe the Biologique Recherche has a cumulative brightening and pore-minimizing effect, because I see the benefits growing over time. If I had a lot of money, I would put this on my face every single morning. Oh, and don't worry about not having time to mask. I frequently have masks on when I'm driving carpool, having conference calls, or working out. Women are good multi-taskers.
Skinceuticals Physical Matte UV Defense: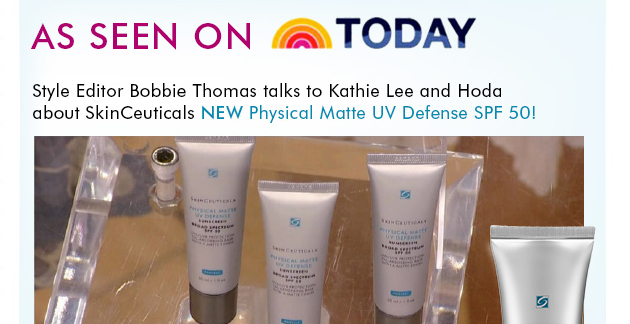 This is the first time I have blogged about this product, but recently I've been reaching for Skinceuticals Physical Matte UV Defense Sunscreen instead of my usual Elta MD UV Clear. Physical Fusion is a truly innovative product that would be fantastic for girls who don't want to wear any makeup during the day, or it serves as a perfect, smoothing primer for other makeup. It has that weird blurring, pore-minimizing effect that other blur products have (like Loreal Miracle Blur), but those other blur products, while they look nice, always break me out! Even the oil-free versions! But I've been using Physical Fusion for several months now and it has the same airbrushing effect of those products, but without the breakouts.
Physical Fusion is a tinted smooth, mousse-like texture that blends into even the palest skin beautifully. It also boasts physical SPF 50 protection, with 9% titanium dioxide and 4% zinc oxide.
Skinceuticals C E Ferulic: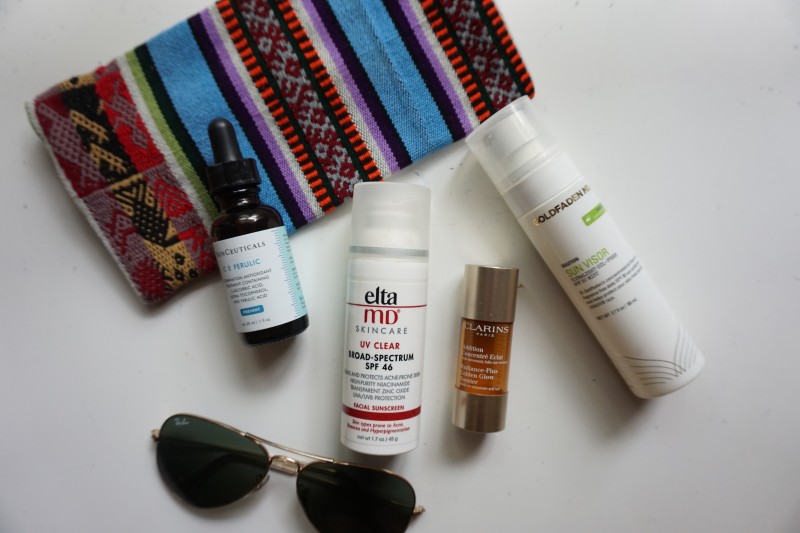 Did you know that sunscreen only prevents against 55% environmental damage that causes aging? Every single day you should be wearing an antioxidant serum like Vitamin C to prevent against "free radical damage." Since June, I've been using Skinceuticals C E Ferulic every morning after my SK-II Facial Treatment Essence and before my sunscreen.
Just to recap, the three essential aspects of your daily skincare routine should be: antioxidant serum + physical blocker sunscreen + retinol at night.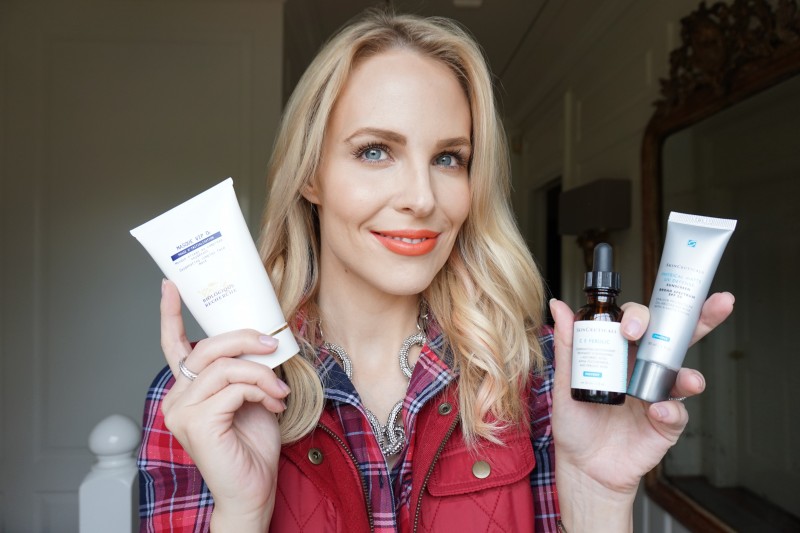 Hope you enjoyed my skincare favorites post. Stay tuned next week for my 2015 Makeup Favorites!

2 Responses to "Skincare Favorites 2015"
You May Also Like