The Best Lip Crayons
01 • 28 • 2014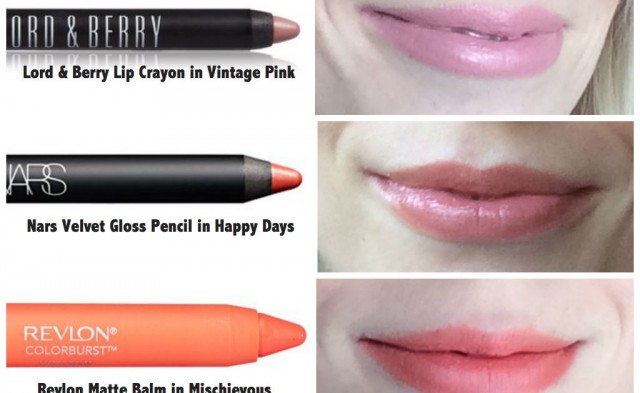 Maybe it is a fad right now, but all the lippies I've bought recently are lip crayons. You know, like a fat, softer lip pencil. Here are a few of the best lip crayons I've tried:
Lord & Berry Shining Lipstick 20100 in Vintage Pink: This is my favorite of the bunch! I love this random brand from Italy! It's a little difficult to find online (check Amazon and BeautyBar.com), but Houstonites can find Lord & Berry at Studio A Salon (near Rice Village on Sunset @ Morningside).
I have nothing but great things to say about the Lord & Berry 20100 Lipstick Pencil. The formula goes on easily with high color payoff, and feels like a moisturizing lipstick that lasts hours. I think the lip crayon format makes your lips look a little bigger because you can be more precise about getting the product to the very edge of your lip line. And because the Lord & Berry formula is so moisturizing, it fades evenly into a nice stain. Perfecto! I've been reaching for this lipstick pencil all the time lately:
Pretty shade selection: I loved the Vintage Pink on me, but "Intimacy" (swatched below, on the bottom far right) is a great, deeper nude pink shade. I think the "Nudo" (far left) would be too light and sheer. The fuchsia color was amazing too– very similar to Nars Pure Matte Lipstick in Carthage (but I bet the Lord & Berry would be way more moisturizing!) Here are a few swatched on my hand (Vintage Pink is in the middle):
Here is blogger Fiocco Bianco wearing the deeper nude Lord & Berry Lipstick Pencil in Intimacy:
Next crayon! Have you tried the new Revlon Colorburst Matte Balm or Revlon ColorBurst Lacquer Balm? They are so fun! Don't get them confused with the Just Bitten Kissable Balm Stain collection (those are good too, but I never found a shade I loved).
Both the Revlon Colorburst Matte Balm and Lacquer Balm are moisturizing and minty-tingly. The Lacquer Balm is slightly more moisturizing than the Matte, and fairly shiny (but not mirror-shiny like a liquid lip gloss). Here I am in Lacquer Balm in Coquette: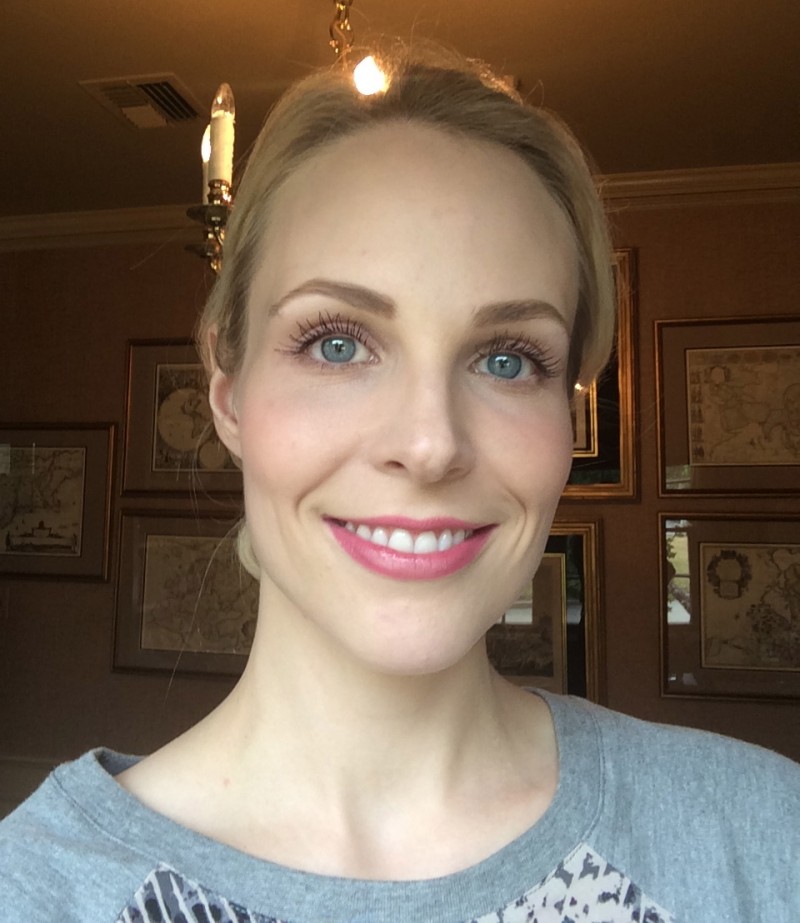 A nice hot pink color, but nothing special that is going to live in my makeup bag.
The more interesting product here is Revlon's Matte Balm. There are many lip crayons that are shiny and sheer, but few brands have mastered a MATTE and opaque, yet moisturizing formulation. One contender in this category is Nars Velvet Matte Lip Pencil. I purchased the Bolero shade (an opaque yet light-colored matte cantaloupe), and I returned it because it was SO drying on my lips. It made my lips chapped and gross looking. I even tried applying right after doing a lip scrub, and I STILL could not get it to look even.
The Revlon Colorburst Matte Balm in Mischievous (a saturated, matte light orange) is a good dupe for Nars Bolero, but much more moisturizing. It looks like a soft coral in this photo, but in real life it definitely reads orange:
And here I am in bright orange-red Audacious:
Even though the Nars Velvet Matte Lip Pencil was a total fail, I do like their new Velvet Gloss Pencils. They are the glossiest (and sheerest) of the crayons I tried. Very moisturizing, and they layer well to create a more intense color. I tried Happy Days, a summery coral laced with gold shimmer:
I also have New Lover, a shade Nars describes as "a strawberry pink infused with gold shimmer." I think it looks just like Happy Days, but a little darker, and would work on any skin tone. Here I am in New Lover on Instagram (@bookbeautynow):
I gave this shade to my mom after she tried it and it looked great on her. Mom, are you still using New Lover? If not, I want it back. :)
Don't be shy about Pinning this collage of my fave lip crayon picks:
xoxo,
Kathleen
You May Also Like