Best Lipsticks for Spring
03 • 06 • 2020
A new lipstick is an easy, cost-effective way to update your look for spring. I'm excited to recommend my own favorite lippies, but I also realize that not everyone has my same coloring. So I polled some of my favorite blogger friends to find out their go-to shades for spring too. I hope you enjoy my roundup of the best lipsticks for spring!
Disclaimer
Nordstrom compensated me to write this post. As per my usual policy, I only accept sponsored posts from multi-brand retailers that allow me to pick the products I feature and the subject matter of my post.
Hot Pinks
Nothing says "spring" like a pop of tropical hot pink! Natasha (@nashvilletash; hellohappinessblog.com) loves the Lancome Rouge Ruby Creme Lipstick in Hot Pink Ruby: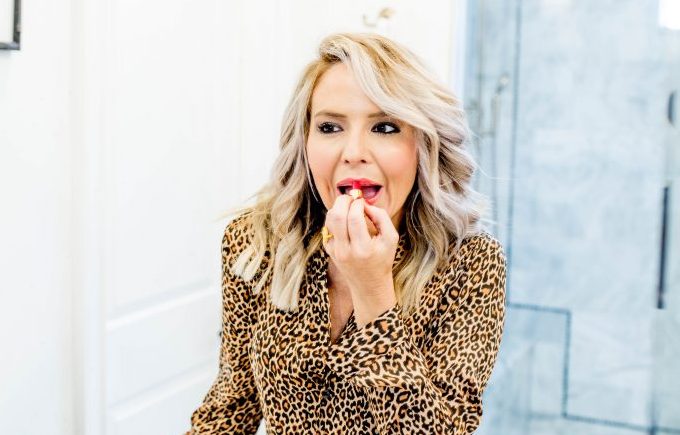 Natasha describes Hot Pink Ruby as the perfect classic red with a bit of hot pink undertones. She also raves about its staying power and ultra-hydrating formula for long-lasting lips that pack a punch! (Note: Natasha is from Nashville and has a blog post about how you can help those affected by the recent tornados.)
Another great hot pink option that is a little more sheer is from Monica of @monicaandmore: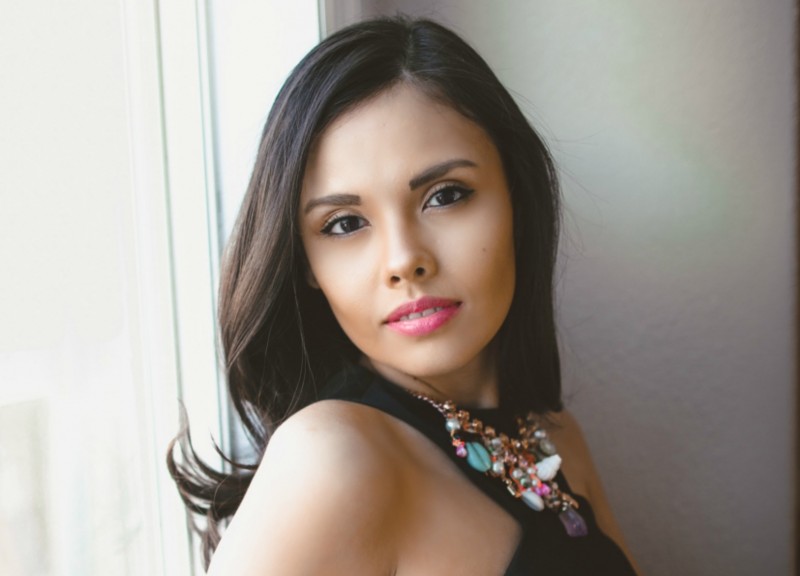 Monica is wearing the Clarins Joli Rouge Brilliant Sheer Lipstick in Litchi. She loves that the color is bright but the sheerness makes it not quite as intimidating for those who usually shy away from a bold lip color. She also reports that the formula does not dry out her lips like so many lipsticks do!
Candy Pinks
I tend to wear candy pink lippies all year round, but they are especially relevant for spring! You will be surprised how the blue undertones make your teeth look whiter. And if you pair pink lips with a pop of pink on your cheeks (I like Charlotte Tilbury Cheek to Cheek Blush in Love Glow), you will look fresh and healthy. Bye, bye, winter pallor!
When I thought of the concept of this post, I literally stalked down Kristen of @thebeautyblotter; thebeautyblotter.com: "I need a photo of you wearing that pink lippie you've been posting about lately!"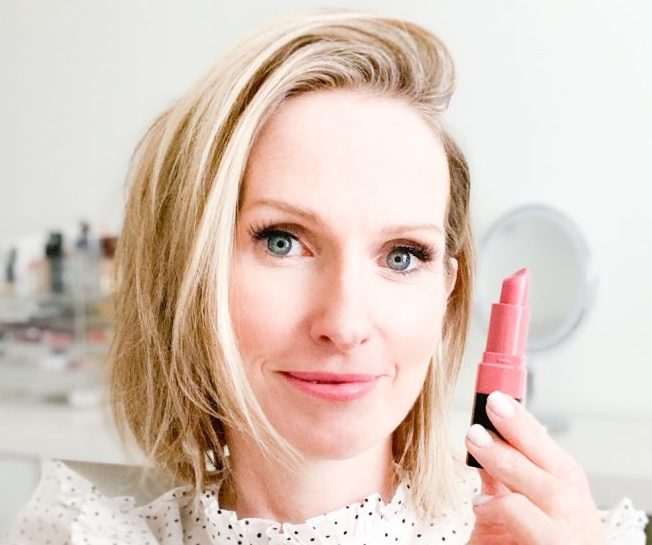 Kristen's spring staple lip color is Bobbi Brown Crushed Lipstick in Baby. Rich and creamy in texture, Baby is comfortable on the lips, non-drying, and gives beautiful color payoff in one swipe.
If you want a pop of pink color for spring that is still neutral enough for every day, go for a nude pink lipstick. Erin (@busbeestyle) of Busbee Style (she also has a fantastic YouTube channel for fashion over 40) recommends Charlotte Tilbury Bitch Perfect: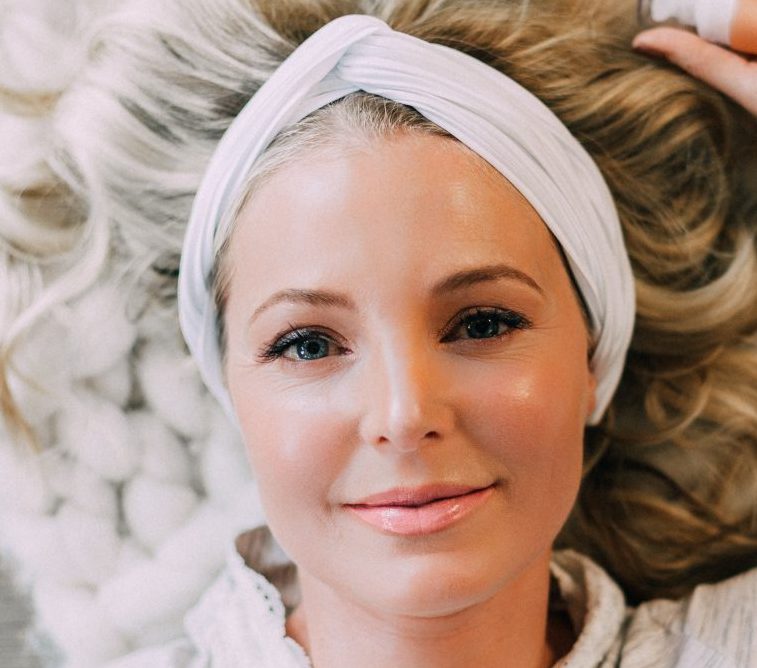 Erin describes Bitch Perfect as the perfect nude pink for blondes…subtle but with just the right amount of color. It's creamy and hydrating too! I agree with Erin when she says that no one makes a nude lipstick like Charlotte Tilbury.
My favorite ever nude pink lipstick is Charlotte Tilbury Kim KW. It is a super pale nude pink. Interestingly, Bitch Perfect reads a little brown on me, but Kim KW looks the same on me as the Bitch Perfect does on Erin. Just goes to show you how slight differences in coloring can affect what shade works best on you. Here I am in Kim KW for comparison: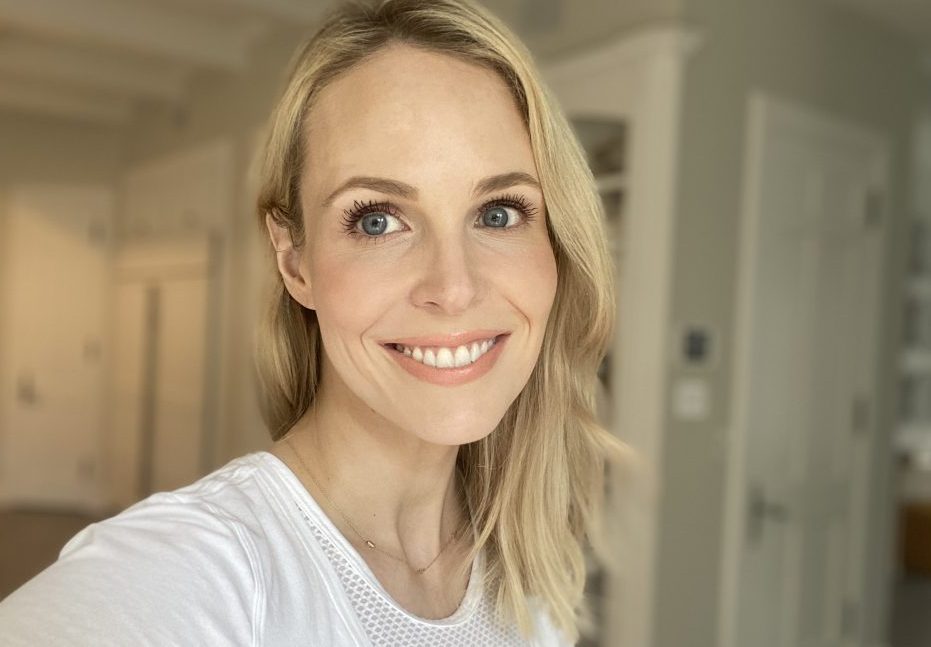 For a candy pink lipgloss, Veronika (@veronabrit; veronikasblushing.com) swears by Tom Ford's Gloss Lux Moisturizing Lip Gloss in Love Lust. It's the perfect cool-toned pink for her complexion and feels amazing on the lips (as it should for the luxury price!) The gloss is infused with avocado, olive and jojoba oils to hydrate lips without feeling heavy and has a creamy, satin finish.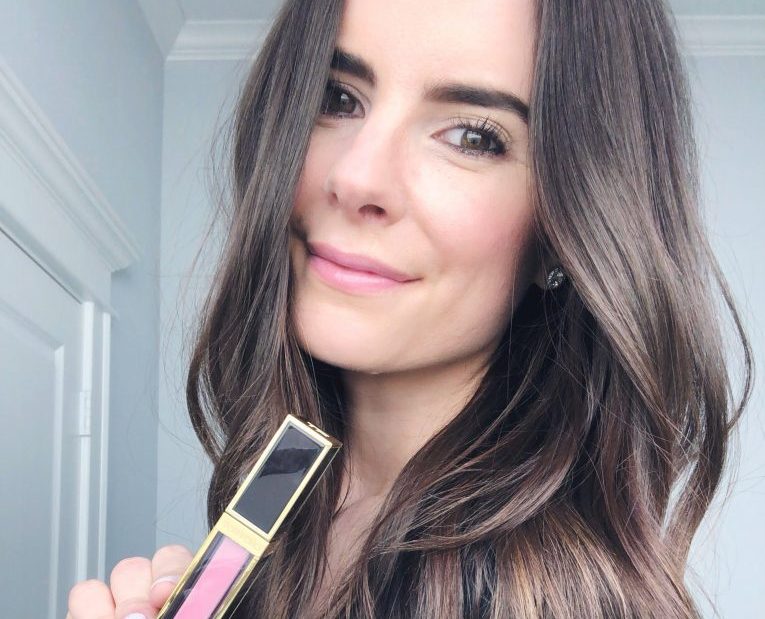 Veronika usually wears the gloss by itself, but sometimes pairs it with Charlotte Tilbury's best-selling Pillow Talk Lip Cheat Lip Liner. Our lips tend to get more pale as we age, so lining your lips before applying gloss or lipstick helps define their shape and makes lips pop.
Orangey Reds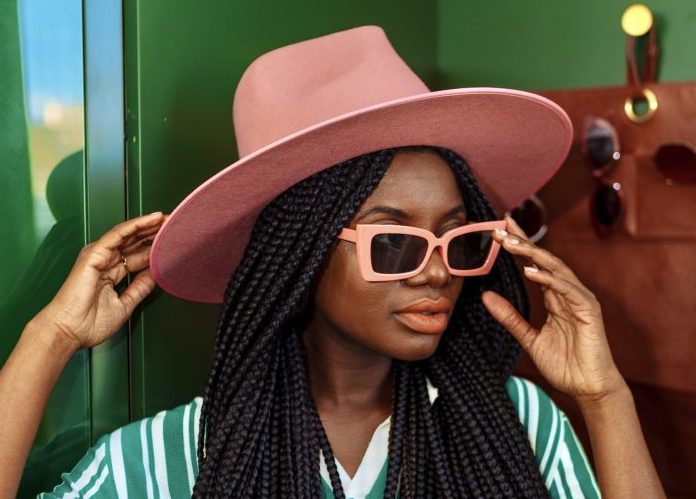 Brandy (IG: @authenticallyb; authenticallyb.com) wears MAC Lip Color in Marrakech. Marrakech is beautiful rich orange that is universal, not too bright and a perfect nod to spring. Brandy says she will wear it all summer and even into fall.
Even though I am pretty pale, I love a bright orange-red lipstick for spring! Especially with a [faux] tan and lots of highlighter on your cheekbones. But if you find opaque, matte reds to be too stark, a juicy, sheer red is a more wearable option! I recently discovered Givenchy Rouge Interdit Vinyl Extreme Shine Lipstick in Orange Magnetique.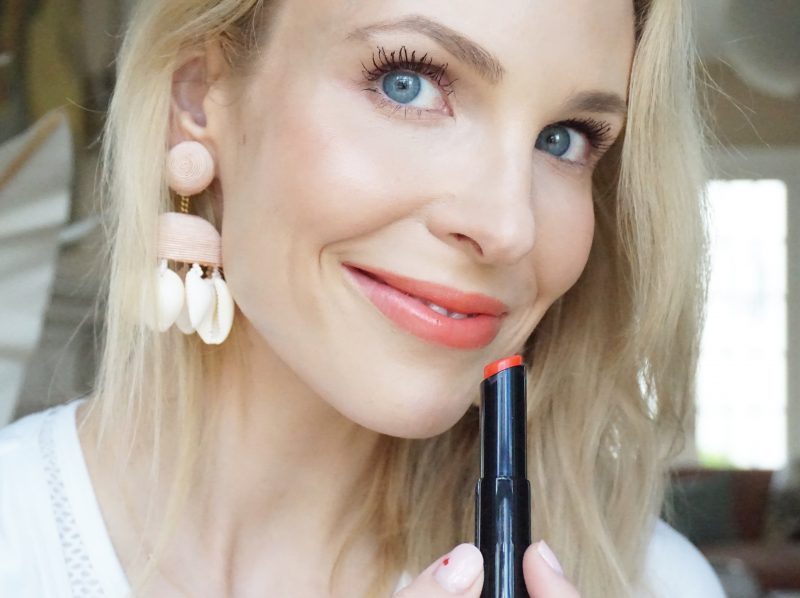 The Givenchy starts sheer but is buildable and has a super-glossy finish that makes my lips appear more full.
For those who prefer more of a true red, Grace (@graceatwood; thestripe.com) recommends L'Absolu Rouge Hydrating Lipstick in 368 Rose Lancome: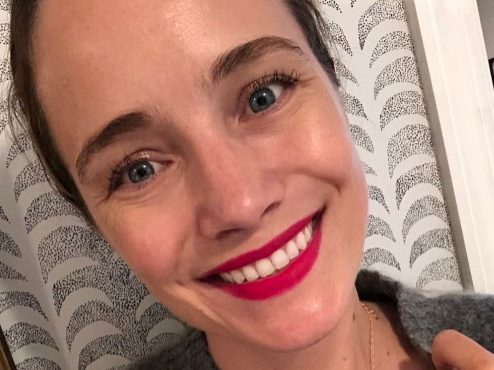 Rose Lancome is Grace's Holy Grail red lipstick for several reasons. First of all, the formula is like velvet. It won't dry your lips out at all, and it stays on all day. Secondly, everyone will think you've just had your teeth whitened! This is that elusive blue-red that every makeup artist talks about – it makes your teeth look BRIGHT white!
I hope you found some great options for a new spring lipstick. It's worth a try- Nordstrom has the best return policy, so if something does not work on you, then just return it!
xoxo,
You May Also Like