The Big Dermstore 20% Off Sale
05 • 23 • 2019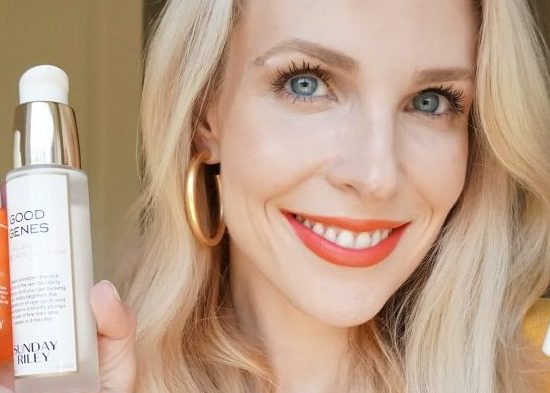 Is Dermstore one of your go-to skincare retailers? It should be! Especially right now because they are having a 20% off sale (ends 5/28). That makes some of my Holy Grail items cheaper on Dermstore than on Amazon or during the Sephora sale. NuFace, Sunday Riley, GlamGlow, and Obagi (Obagi is only discounted 15%) are a few of the awesome brands that are participating. Read my post for my picks of the best of the Dermstore sale:
Here is the full list of amazing brands that are 20% off during the Dermstore sale: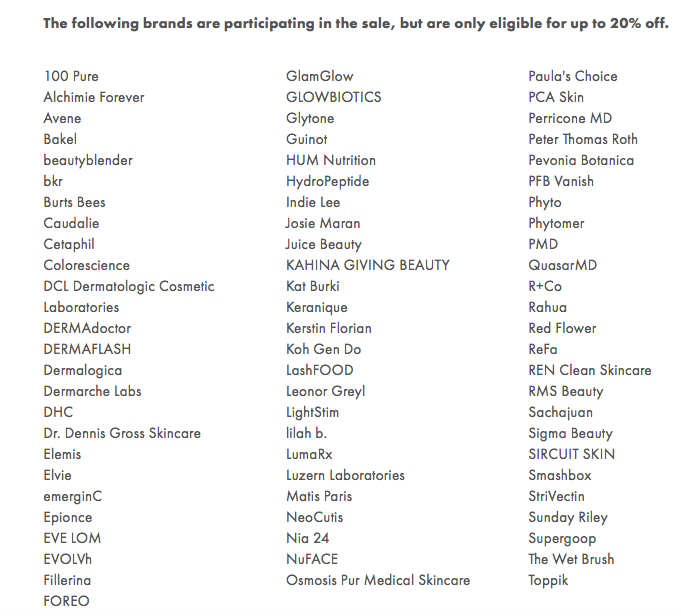 NuFace Mini: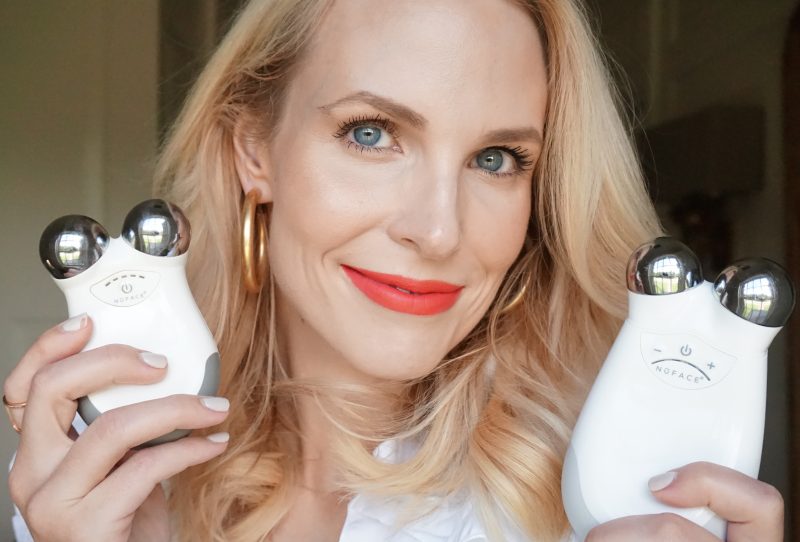 If you've been wanting to get the NuFace, get it now from an authorized retailer for 20% off. (Update: I just found the NuFace Mini on Sephora for $159 ($20 cheaper than Dermstore sale). The NuFace is an at-home microcurrent device that lifts your face. Sounds gimmicky, but I use it daily and won't travel without it, because it actually works.
Read my full review about the NuFace here, or my post where I compare the NuFace Mini to the NuFace Trinity here. Spoiler: I prefer the cheaper Mini to the Trinity device!
Dermaflash: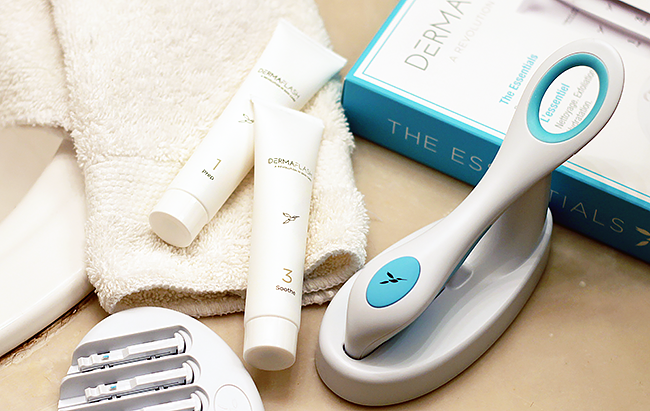 People ask me all the time: do I do Dermaplaning at a spa to get rid of facial peach fuzz? No, because I do it at home with my Dermaflash!
I use the Dermaflash every 1-2 months and it gets rid of all that peach fuzz we all get on our faces as we get older. iPhones are too good these days- you can see that peach fuzz halo, and your makeup gets caught in it! Honestly most women our age need to be using the Dermaflash. Consider yourself on notice. :)
Sunday Riley: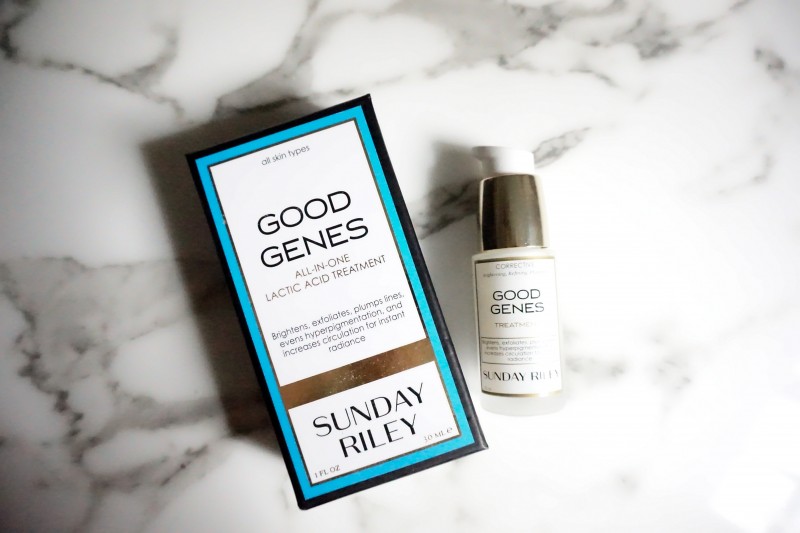 This is the time to stock up on my Holy Grail Good Genes!If your skin doesn't like retinoids (or you are pregnant or BF'ing), this product is for you! As I look back at reader emails I have answered, I see that I recommend Good Genes almost more than anything. It is a lactic acid serum you use before moisturizer at night to plump lines and even skin tone. Several friends I've turned on to this during pregnancy now say they like Good Genes more than their usual retinoids!
I also really like Sunday Riley's Vitamin C serum, the CEO. I have personally gone through several bottles of the CEO. In comparison to other antioxidant serums, I think the CEO is the best for brightening existing dark spots and your overall complexion. It also has a pleasant citrus-y scent as opposed to hot dog water. I think Drunk Elephant C Firma Serum or Skinceuticals CE Ferulic are better for firming though.
Dermstore has an awesome 3-piece Sunday Riley set that I have not seen before: it includes the Good Genes, the CEO serum, and the Tidal moisturizer (for $90 + 20% off). Note that I would also not recommend Sunday Riley products (except the Good Genes) if you tend to get zits.
Glytone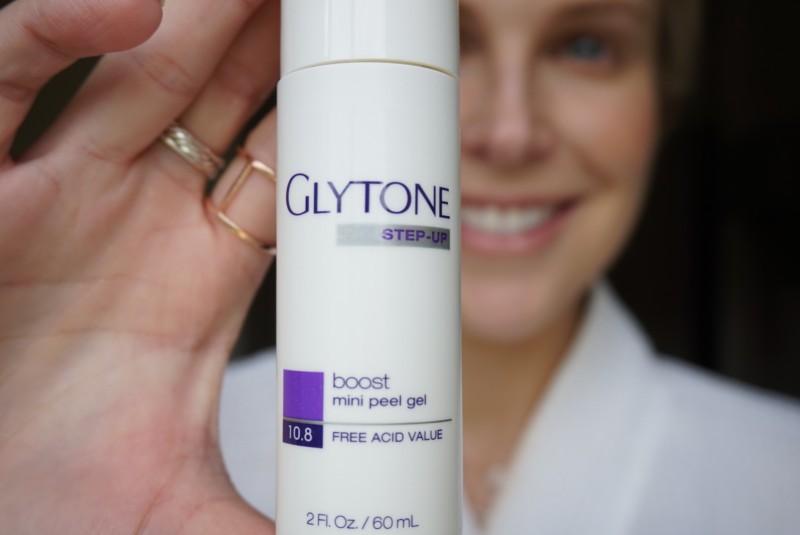 I love the Glytone Rejuvenating Mini Peel Gel. It is my favorite at-home glycolic peel for brightening skin, and I much prefer it to the Drunk Elephant Babyfacial that gets so much press. And the Glytone is way cheaper (especially with the 20% discount!)
The Glytone Mini Peel Gel made my #2 best skincare product of 2016. Click here to read my full review on it. The name/packaging has since changed, but the product is the same.
DHC Eye Gels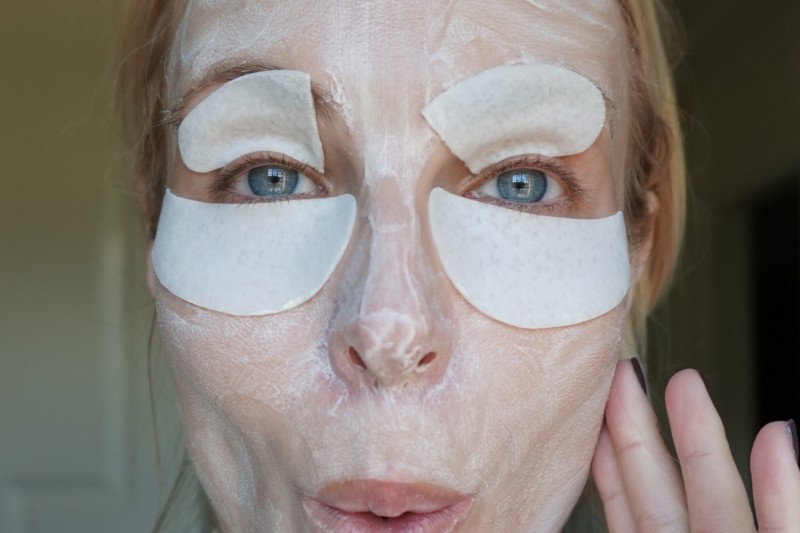 I just ordered four of these! The DHC Revitalizing Moisture Strips Eyes are the best eye depuffers. And the 20% discount makes it way cheaper than on Amazon. I cut these in half lengthwise so I can depuff my upper lids at the same time. I store mine in the fridge and apply them while I'm making lunches and getting kids ready in the morning. Also under my sunglasses during my morning commute :)
The DHC Rich Eye Gels are also on the sale. I like that the shape of the Rich ones covers your upper lid as well. However the regular Moisture Strips depuff as well as the Rich (maybe even better), and are half the price. So I would recommend the regular over the Rich version.
Dr. Dennis Gross Spectralite
I just ordered the Dr. Dennis Gross Spectralite! This LED mask boosts collagen and has consistently excellent reviews on both Sephora and Dermstore. I wanted to get the Spectralite during the Sephora sale but it was sold out. Here is your chance to get it 20% off and I can almost guarantee it will sell out, so hurry!
Dr. Dennis Gross Alpha Beta Glow Pads
I guess Dr. Gross got all my money this time around! I also ordered the Dr. Dennis Gross Self-Tanner towelettes. A blogger I recently started following, Being Bridget, posted on Instagram that she uses the glow pads and that she likes them way better than the Tan Towels she had been using. Since I have sworn by the Tan Towel self-tanner towelettes for years, I figured I need to compare these!
Other awesome picks to look out for:
Wet Brush: Accept no imitations! The Wet Brush is my favorite detangling brush. It is way better than the Tangle Teezer.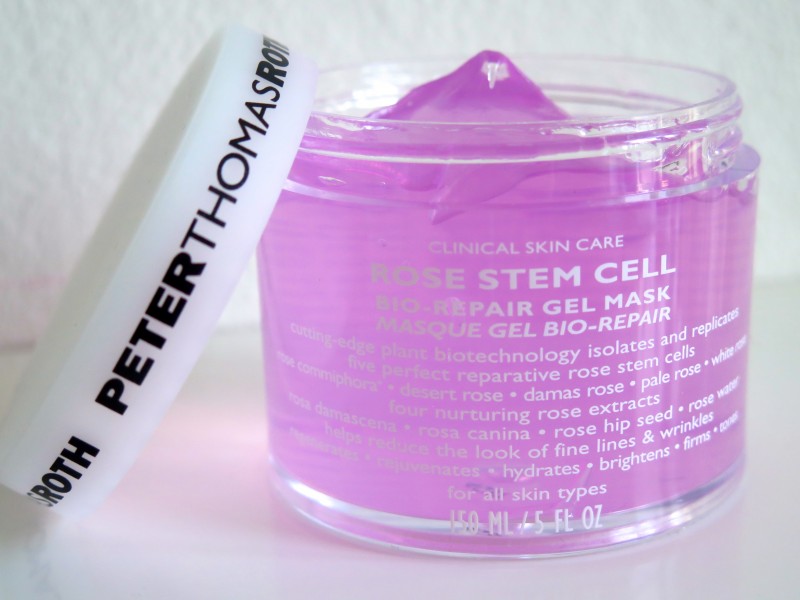 Peter Thomas Roth masks: If you follow me on Instagram, you know I am a huge fan of the Peter Thomas Roth masks. If I had to pick, my favorite is probably the Rose Stem Cell Mask, but honestly one of my favorite skincare purchases of ALL TIME was the 6-piece Peter Thomas Roth Mask Set. Confusingly the mask set is not included in the Dermstore sale, but all other Peter Thomas Roth products are discounted 20% (including the individual masks when sold separately).
GlamGlow: The GlamGlow masks are the real standouts of the line. I really like the ThirstyMud (for hydration) and YouthMud (for reducing the appearance of pores and brightening/refining- I cannot find the YouthMud on the Dermstore site??). I just bought a Mega Size of the YouthMud during the Sephora sale.
Use promo code SUMMER to get your 20% off. Happy shopping!
xoxo,
You May Also Like