The Only Four Makeup Brushes You Need
05 • 18 • 2019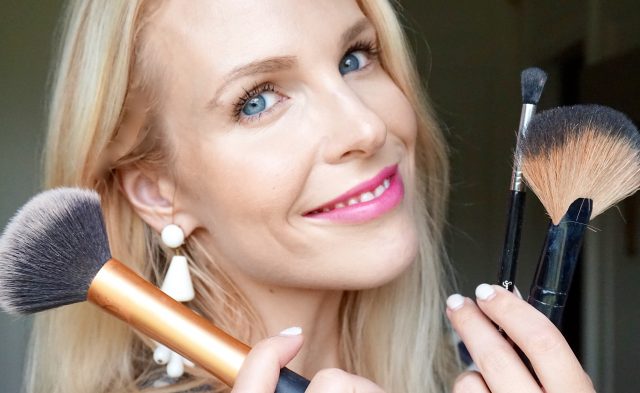 I get lots of questions about makeup brushes, but I have never dedicated a full blog post to my all-time favorite brushes. Today I discuss my top four favorite makeup brushes, and easy tips on how to use them to look like the best version of yourself!
It Cosmetics Double-Ended Brush
If you put me on a desert island and made me choose only one brush, the It Cosmetics Double-Ended Foundation Brush *might* be it. It is definitely the one brush I can't live without because it is so versatile.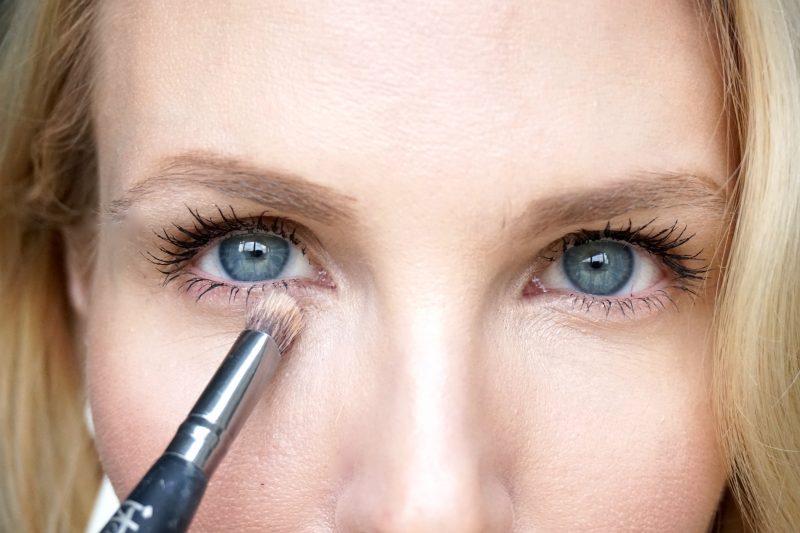 Here's the reason you need this brush: do you get creases from your concealer under your eyes? The small end of the It Cosmetics brush blends out your concealer perfectly. I use my ring finger to tap Nars Radiant Creamy Concealer on dark areas, and then use the It Cosmetics brush to swipe away any creases caused by the concealer. The brush's small, domed head gets into the corners and crevices perfectly!
The small end is also great at applying concealer on the redness around your nose. If you have really red veins around your nose, I suggest dipping the It Cosmetics brush into Kevyn Aucoin Sensual Skin Foundation (use a TINY amount, like a pinhead), and then use the brush in tiny circles to buff it into the area and completely blank out the redness.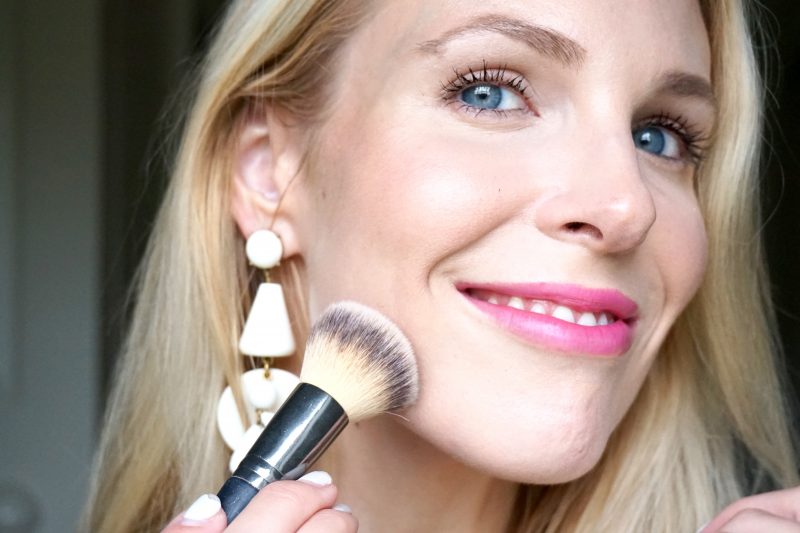 The larger (but not TOO big) end of the It Cosmetics brush is fantastic for buffing on foundation in circular motions for a flawless finish. I usually apply my daily tinted moisturizer (current fave is It Cosmetics Bye Bye Foundation in Light (Ulta has a free gift with purchase right now- It Cosmetics travel size brush and Superhero mascara) or Clinique Workout Makeup in Light) with my fingers. But I most frequently use it as a blending brush to make sure there are no harsh lines from foundation or bronzer.
The It Cosmetics Dual Ended Brush retails at Ulta individually for $48. However QVC has a deal where you get the same dual-ended brush, PLUS a full size of the Bye Bye Redness (great for rosacea) for $36!
Sigma Tapered Blending Brush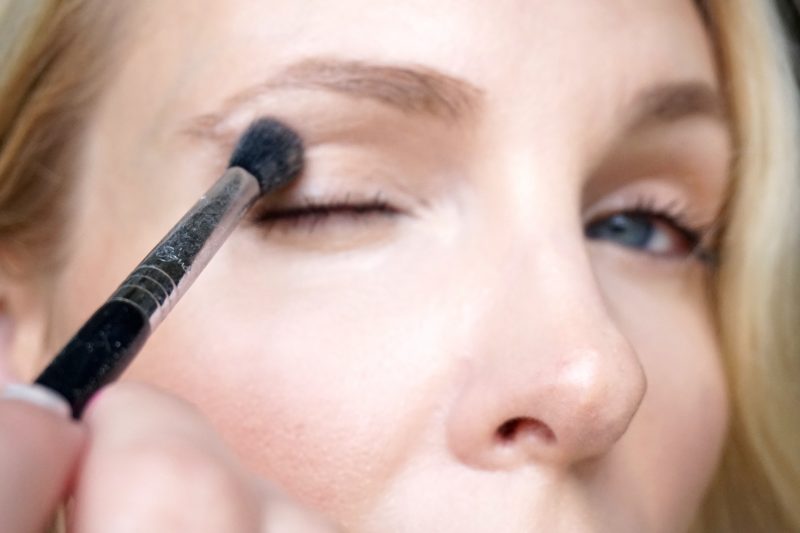 If you ever wear eyeshadow, you need this Amazon find- the Sigma Tapered Blending Brush. I'm actually not much of an eyeshadow wearer myself, but I do swear by an old makeup artist trick for hooded or puffy upper eyelids: apply your bronzer (my current fave is the Charlotte Tilbury Filmstar Bronze & Glow) using the Sigma brush in a windshield-wiper motion to hollow out your crease. It creates natural-looking dimension without looking like you are wearing eyeshadow.
Add it to your Amazon cart now!
Fluffy Fan Brush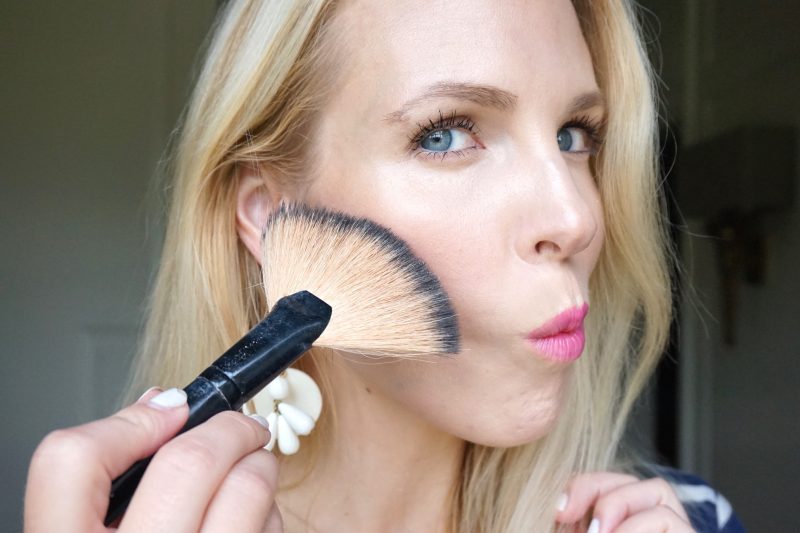 I'm pretty sure this is NOT what this brush is supposed to be used for. But this $7 fluffy fan brush has just the right density and size to apply bronzer perfectly! Not too much all at once, and easily buildable. I run the fluffy brush over my Charlotte Tilbury bronzer a couple times, and then sweep in long strokes across my upper forehead, cheekbones, and under my jawline to create a sharper appearance.
Powder Brush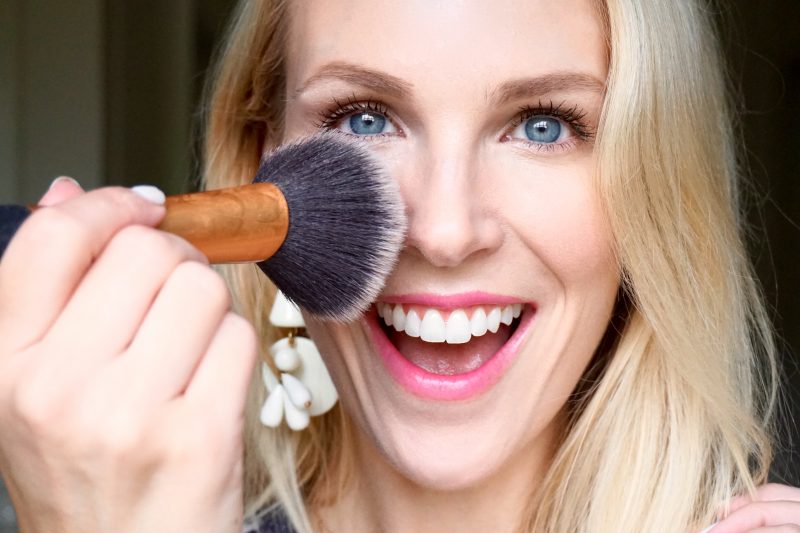 There's no reason to spend $60 on a fancy, luxury powder brush! This cheapo Real Techniques powder brush is $10 and works just as well as the Chanel brush I used for years. The key is to just dot and press and dab the powder brush into your skin to set your makeup– don't rub the brush along your skin or you will wipe away the makeup you just applied.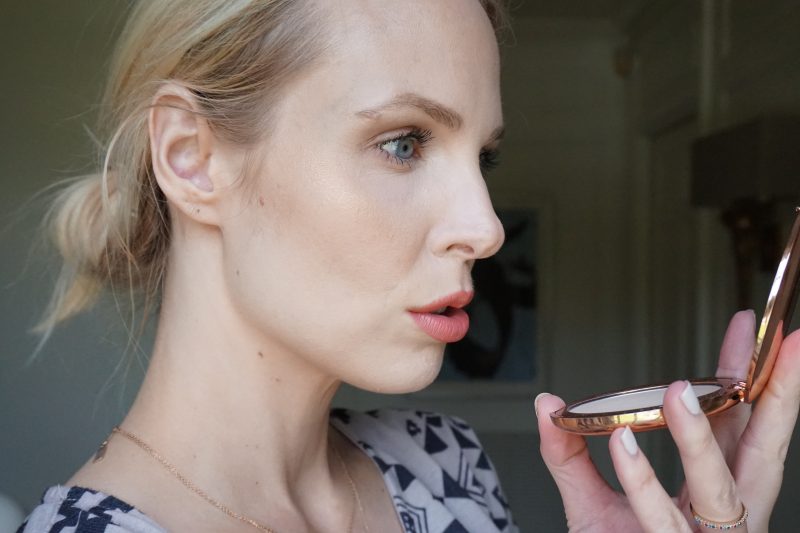 My current favorite powder to set my makeup is Charlotte Tilbury Airbrush Powder, but the Hourglass Ambient Lighting Powder is very good as well. The Charlotte Tilbury is more mattifying and blurs pores, while the Hourglass has a more glowy, fillter-like finish. Both brands are great options and KJB-approved.
OK and here's one fun novelty brush set that does it all, the Moschino Pencil Brush Set. Is this not the most adorable brush set you have ever laid eyes on? Would be the perfect gift for grads!
xoxo,
You May Also Like