Brows 2.0: Less Fleek, More Feathery
08 • 07 • 2015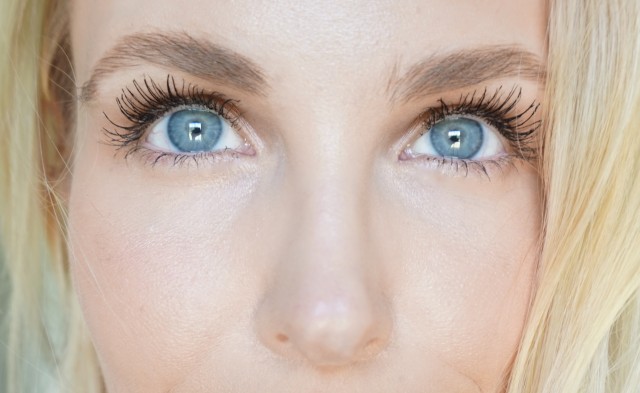 Just when we figured out how to get our brows on fleek after watching many a YouTube tutorial, brow trends have changed. I'm calling it: fleek is over, and feathery is in. First of all, "brows on fleek" just means "brows on point." Brow game strong. It became the internet's highest brow compliment, and #browsonfleek was trending. If you follow any makeup artists on Instagram, your feed has undoubtedly become a constant flow of fleekness: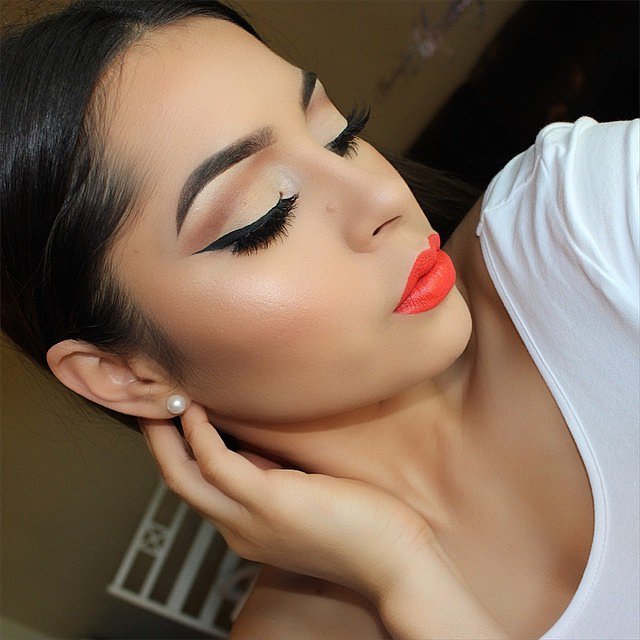 But the eyebrow fleekness has been gotten out of control as of late; a little too stylized and approaching cartoonish. Don't get me wrong– I so appreciate the artistry of an expertly framed, outlined, highly defined arch that seamlessly blends into a perfect ombre. But some looks that are beautiful on Instagram don't always translate into real life (ahem…highlight and contouring), and sometimes the fleekest brow can look a little harsh and fake in the light of day. It totally depends on the look you are going for, but I think we can all agree that brows on fleek are not exactly screaming #wokeuplikethis.
Enter Gigi Hadid.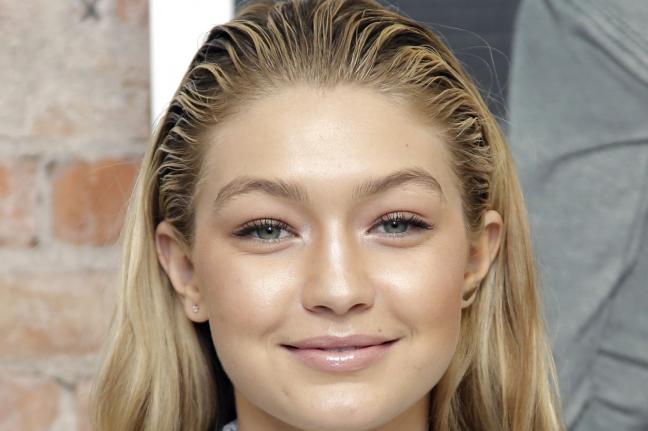 Model of the moment and BFF to Kendall Jenner and Justin Bieber, this young glamazon has kicked off a major feathery brow trend. Slightly unkempt, thick brows, brushed straight up. There are stray hairs that would drive me crazy in my magnification mirror! But it is such a soft, youthful look that is very reminiscent of the supermodels of the 80s (particularly Cindy):
I have a theory that feathery brows make one look younger. I ran into a friend, and as we were talking, I was trying to analyze why she looks so darn young. She's 34 and has 4 kids (!), so I know there is wine and sleepless nights going on there. Sure, she dresses cute and is very fit, but then I realized– it's her feathery brows! Brushed straight up, thick, and definitely with stray brow hairs outside the lines.
My favorite product to create feathery brows is Maybelline Brow Drama Brow Mascara. It is a fantastic bargain product and I did a full review of it in a post here. Just a couple of quick swipes upward with the wand, and then press a little harder in an outward sweep on the "tail" of the brow (after the arch, out toward your temples). It keeps the brow hairs in place, and also deposits color on the skin and the brow hairs themselves, volumizing and subtly defining the brows for an 80s bushy look. Benefit Gimme Brow is also a good product, but I like Brow Drama just as well (maybe better?), and it is a lot cheaper.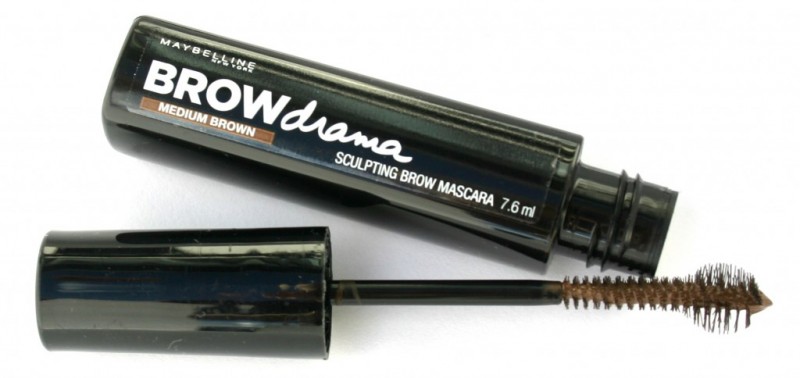 Here I am wearing Maybelline Brow Drama Brow Mascara in Blonde (also wearing Anastasia Liquid Lipstick in Baby Pink and Benefit Roller Lash Mascara).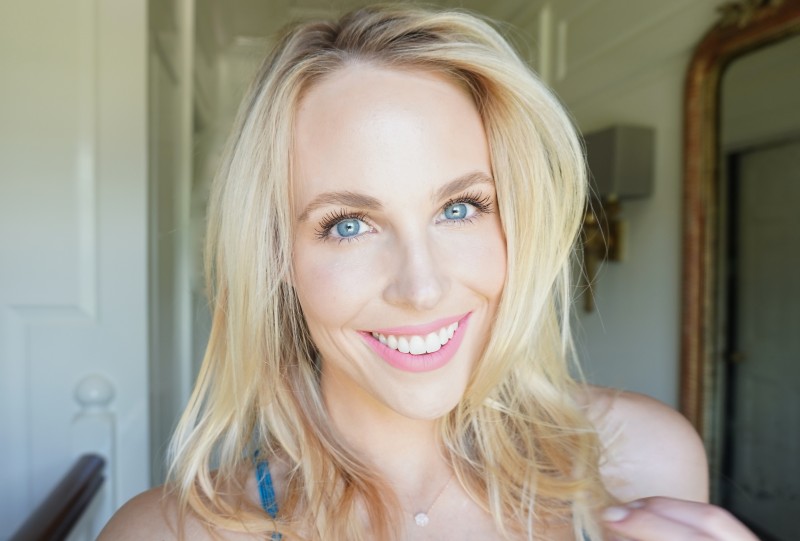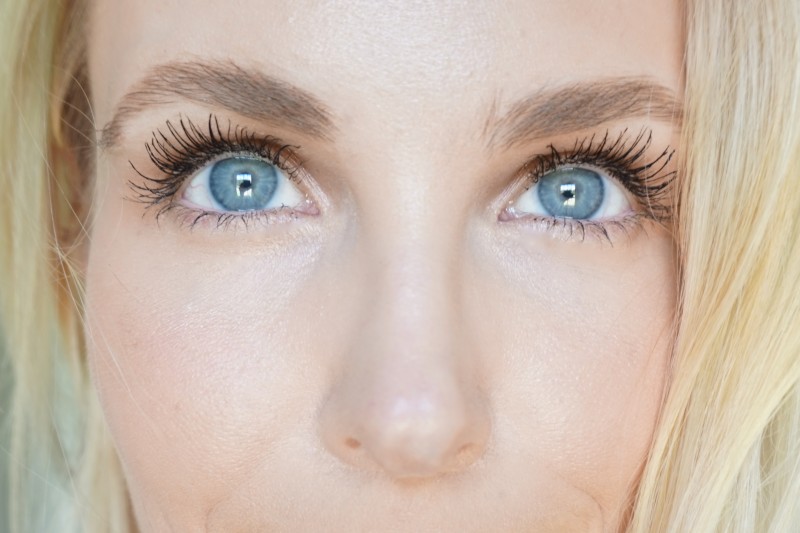 Oh, and bonus: creating a feathery brow look with brow mascara is WAY faster than meticulously framing and defining brows on fleek. 30 seconds and you are out the door, looking like Gigi Hadid. If Gigi wore activewear and drove carpool.
If your brows are overplucked and less than bushy, I would recommend brow shaping by a professional booked on the BeautyNow app. [Ed. Note 4/8/2017: check out the new BeautyNow by Groupon.]. If you are in Houston, search for Eye Candy Lash & Couture on the BeautyNow app. Danielle just moved here from Los Angeles where she did all the celebrities' brows. Eye Candy can even do eyebrow extensions! You read that right– there is a solution to plump up your skimpy 90s brows. See how she filled out the sparse areas below? Truly incredible work (and I am SUPER picky about brows!)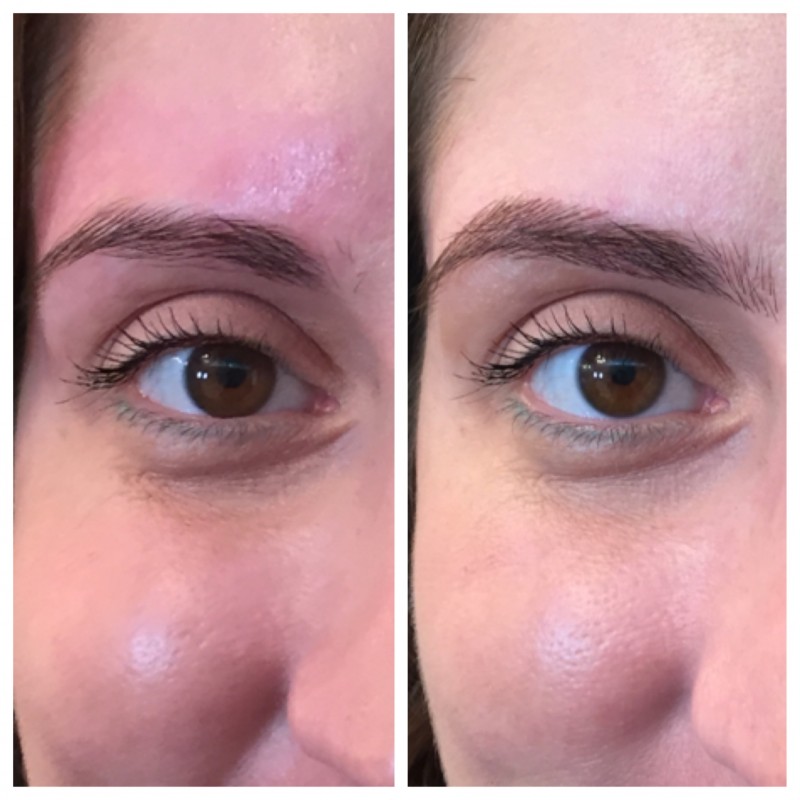 xoxo,
@kathleenjenningsbeauty
3 Responses to "Brows 2.0: Less Fleek, More Feathery"
You May Also Like