Great New Makeup Finds
10 • 16 • 2020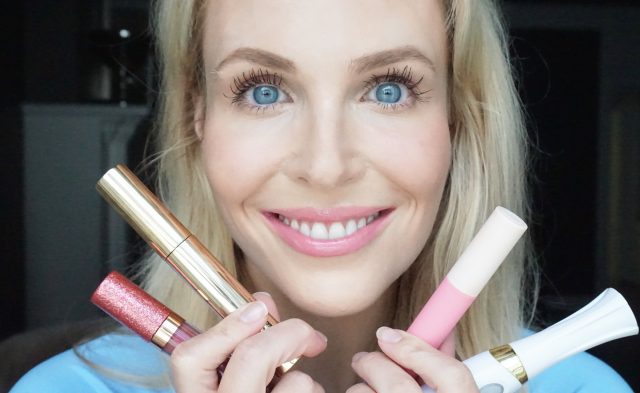 I've been playing around with a lot of new makeup lately and I have found some real winners! I'm very excited to tell you about some new products that have achieved "everyday makeup drawer" status and are well on their way to Holy Grail. Analyzing all my recent Sephora hauls, these are the products that stand out as new favorites:
Disclaimer:
Sephora compensated me to write this post. I chose the products to feature and the subject matter of this post.
New Concealer Technique!
I never thought I would be so excited about a concealer brush. I don't even like or use a brush to put on my concealer! For years I have tapped on my under eye concealer with my ring finger and I have never found a brush I liked. I'm not sure why I felt compelled to buy the Rare Beauty Liquid Touch Concealer Brush, but I am so glad I did. It is FANTASTIC. It is densely packed and shaped like a finger, and is just the perfect shape to blend in your concealer like second skin.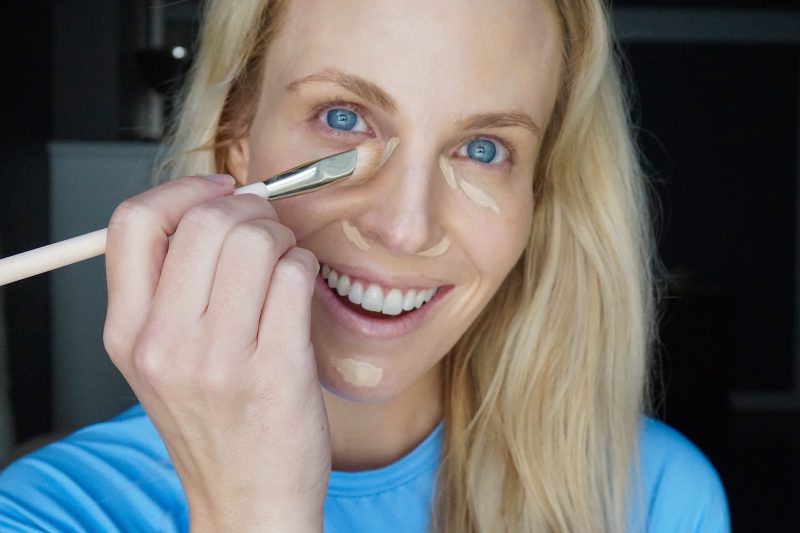 Here's the key– do not sweep the concealer brush across your skin! You must tap it up and down on top of the concealer, like you are bouncing a Beauty Blender. Just keep tapping until your concealer is blended in. Here I used Hourglass Vanish Concealer in Cotton.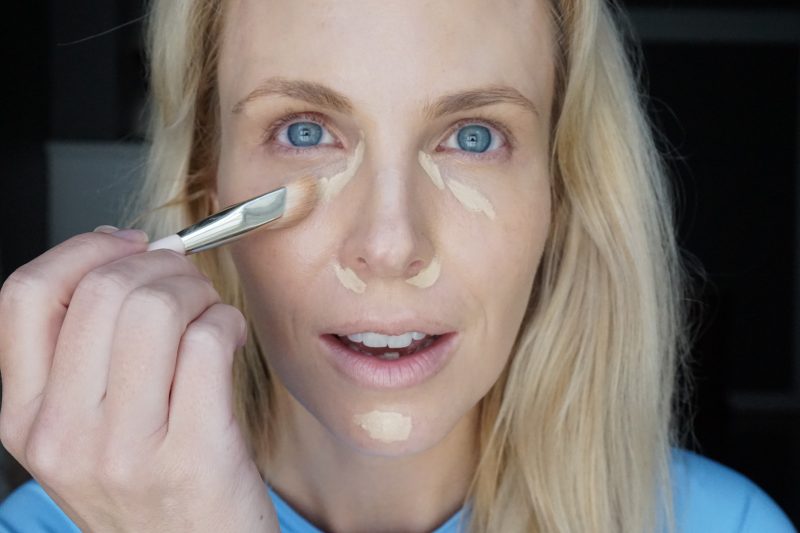 I have also been experimenting with setting my under eyes using the Laura Mercier Velour Powder Puff (instead of a powder brush).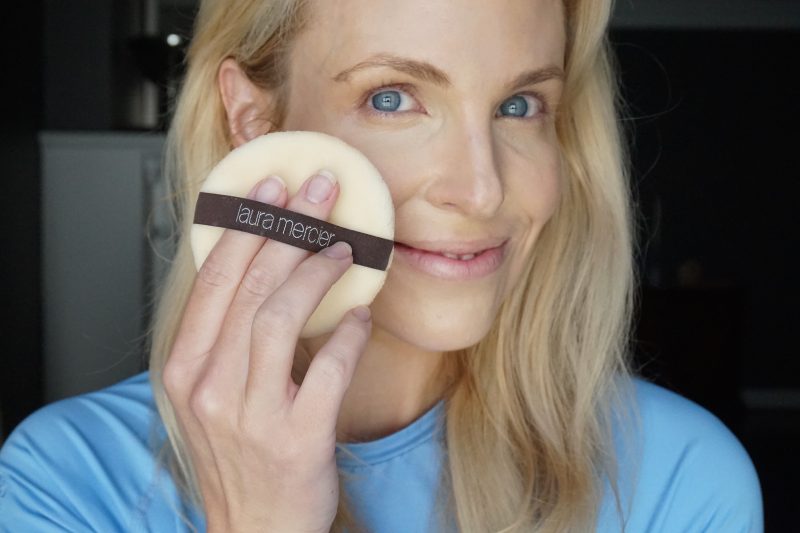 Blogger @mego turned me on to the technique: you fold the velour puff like a mini-taco, and then dip into a finely milled powder (e.g. Laura Mercier Secret Brightening Under Eye Powder). There's a limited edition value set that has the velour puff + setting powder!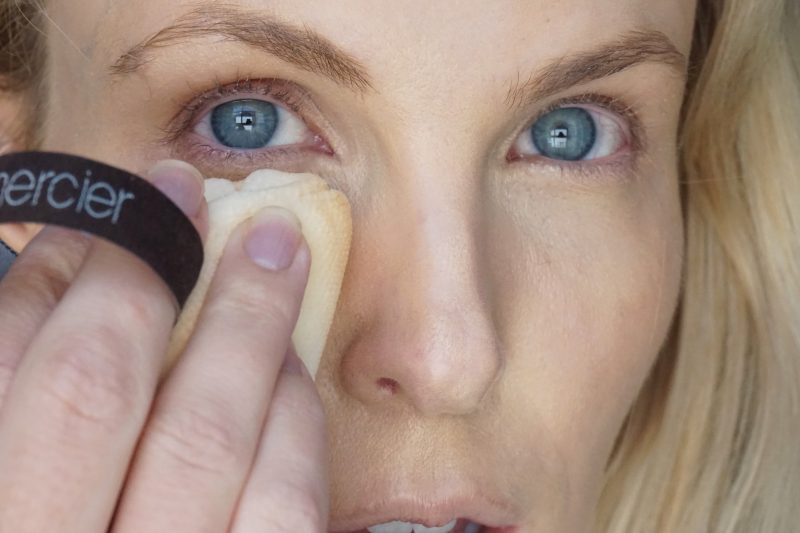 While looking up, dab the puff on top of your under eye concealer. It gives a very smooth, airbrushed look!
New Cream Cheek Color
I also really like the new Rare Beauty Soft Pinch Liquid Blush. Right when the makeup line (by Selena Gomez!) launched, I got a sample of the Soft Pinch Liquid Blush in Grace as a 100-point Reward (make sure you sign up here for a free Beauty Insider account so you can start earning discounts and rewards!) I liked the intense color payoff and consistency, but I wanted to try a lighter shade. So I went back and bought the full size Happy (dewy, cool pink) shade.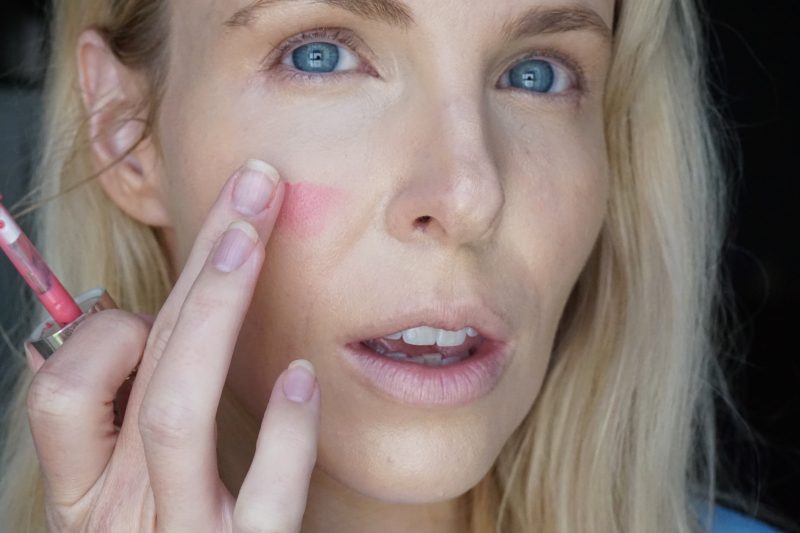 Warning- only a tiny dab will do ya! You do not need much product at all to get a wonderfully rosy cheek. I do a tiny dab on the apples of my cheeks, and then pat in with my fingers to blend out the color. Alternatively you could use a brush to blend it out, but I find that disturbs my foundation underneath. The Rare Beauty Liquid Blush can go on top of setting powder without looking cakey and the color lasts all day! I prefer it to other brands of cream cheek color I have tried recently from Iconic and Charlotte Tilbury.
Lashes For Dayzzzzzz
Are you ready for your most lifted, wide awake lashes ever? The item I'm most excited about in this whole post is the GrandeLASH Lift Heated Lash Curler. First, apply mascara (I've found it holds the curl better if you use the Lash Lift after mascara as opposed to before).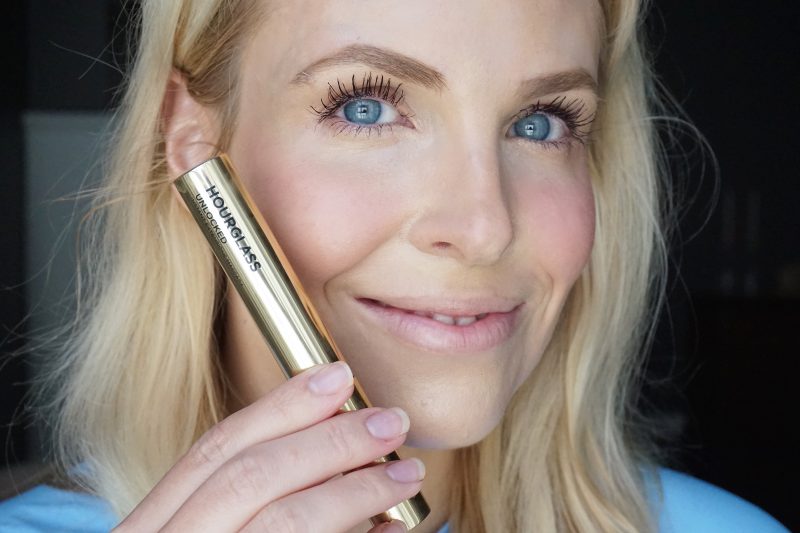 My current favorite mascara (and what I used here) is the new Hourglass Unlocked Instant Extensions Mascara. I think it is a very close dupe to the Thrive mascara I like (but I take issue with the fact that you can only order it from the Thrive website and you have to order two to get free shipping!) Hourglass Unlocked is a tube mascara- it forms little tubes around each lash that gently pull off with when you wash your face! It takes some getting used to- I was afraid I was pulling out my lashes! But you just can't beat a tubing mascara for adding crazy length, volume, and smudge-resistant wear.
Back to the GrandeLASH Lift: press the button twice and wait about two minutes for the Lash Lift to heat up. Hold it at the base of your lashes for like 10-15 seconds, kind of pressing up on the lashes to make a 90-degree angle. You can also do a slow, sweeping motion up to the tips of your lashes, as if you are combing your lashes out. There is no harsh tugging or clamping that can damage your lashes. Every time I use the GrandeLASH Lift I just look BETTER. More wide awake. I don't think I will use it every single day, but I find myself doing it anytime I actually want to look good. It is a tiny tweak that for some reason makes a big difference in my appearance!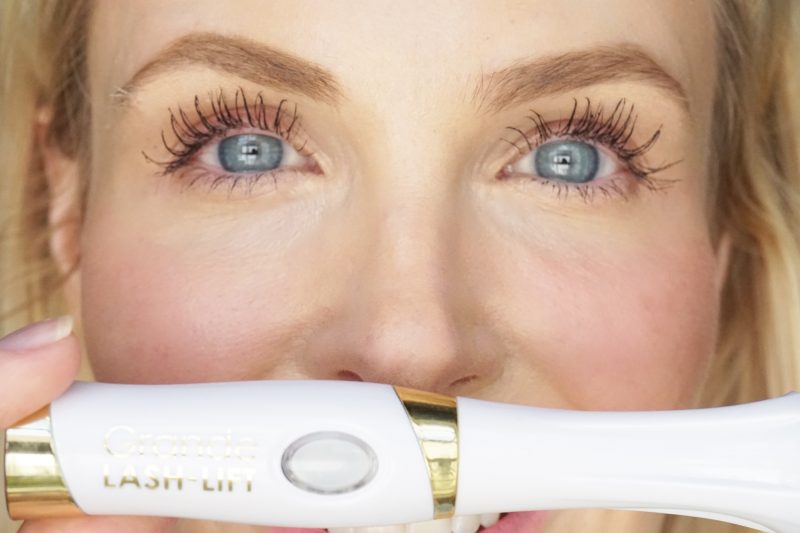 Fun New Lippies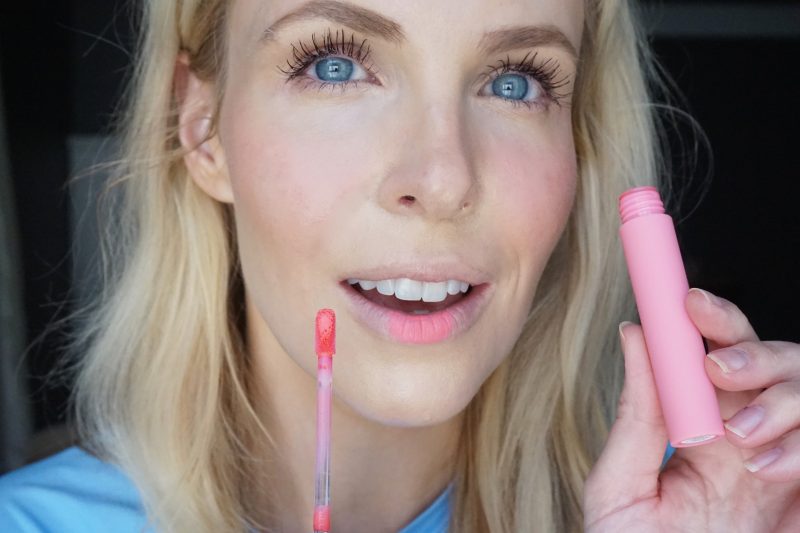 Another all-star product from Rare Beauty is the Lip Souffle Matte Cream Lipstick! I love the consistency and that it is a buildable lip stain that is comfortable and not drying. I picked up the Energize shade, a bright bubblegum pink. You can swipe it on just in the center of your lips and then blend with your finger for a beautiful, sheer diffused lip stain. Or you can be more exact as you apply all over your lips and you will get a very punchy color that lasts most of the day!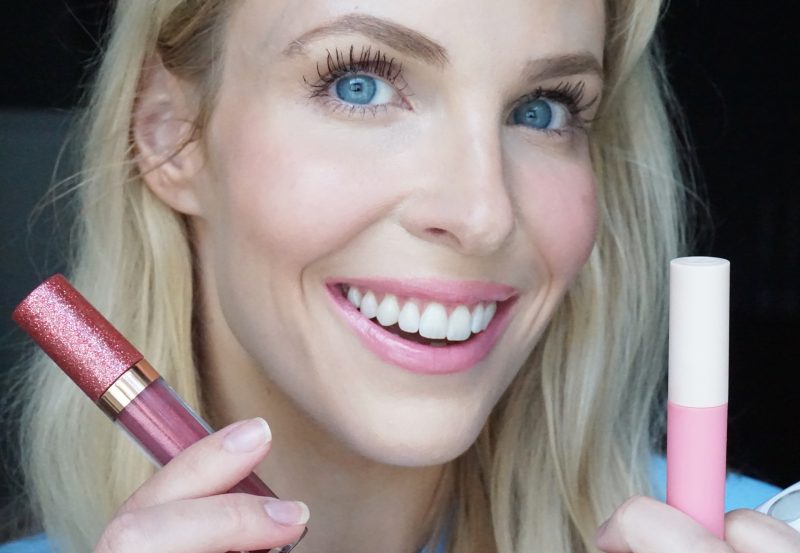 On nights out I keep reaching for the new Charlotte Tilbury Jewel Lip Gloss in Walk of No Shame. At first I thought it would be too dark for me, but this shade is fantastic! And the consistency too- it has decent lasting power, but is not sticky. It makes your lips look bigger, but it is not one of those spicy lip plumping glosses. The metallic shimmer is not grainy at all- it is perfectly smooth and a pleasure to wear! I prefer the Jewel Lip Gloss to the Collagen Lip Bath and the other CT lip gloss and I will for sure be going back for the other shades. Definitely the Pillow Talk shade and maybe the Opal Magic. These are so fun to add a little sparkle to your look for the holidays!
xoxo,
You May Also Like