Masks You Can Wear While Video Conferencing
04 • 08 • 2020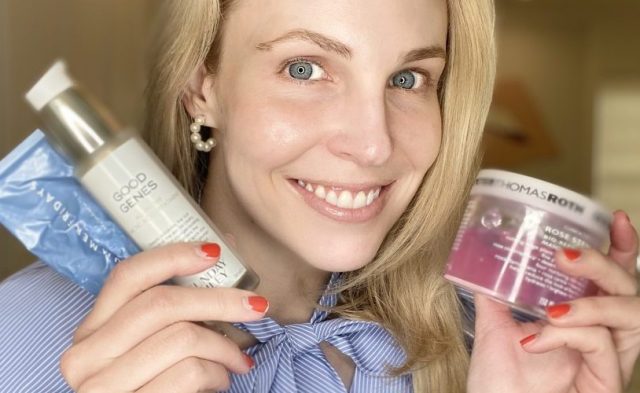 Just when you thought quarantine was going to be a masking free-for-all, Zoom Video Conferencing infiltrated our lives. Personally I mask in public with zero compunction, but I understand that some workplaces (even the remote kind) are not so evolved. Today I'm recommending some of my favorite discrete (read: clear) masks that you can wear during a video conference to address brightening, hydration, and radiance. And Bob from Sales will be none the wiser.
Disclaimer:
Sephora compensated me to write this post. As per my usual policy I only accept sponsored posts from multi-brand retailers that allow me to pick the products I feature and the subject matter of my post.
Brightening and Exfoliating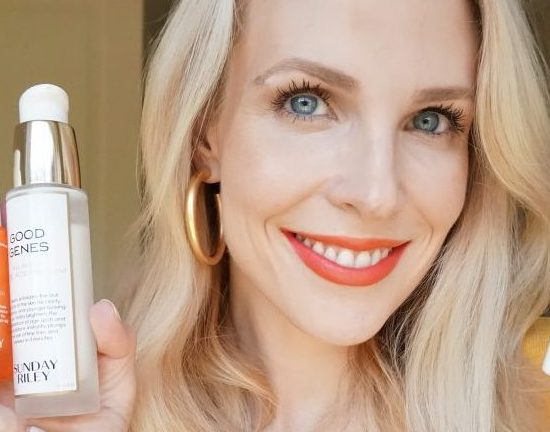 If you have been following me for awhile, then you know how Sunday Riley Good Genes Lactic Acid Treatment has attained Holy Grail status in my skincare routine. I swear by Good Genes for visibly plumping lines, brightening skintone, and keeping my melasma at bay. Usually I use Good Genes as my night serum, and alternate nights with my prescription retinoid.
But did you know that you can use Good Genes as a mask? I discussed this little-known fact with Sunday Riley herself in our Instagram Live this past week. Sunday advises that you can apply Good Genes and leave on for about 30 minutes for exfoliated, brightened skin. Using Good Genes as a mask is a great way to ease into the product if you have sensitive skin. And it is completely clear, so your boss will have no idea that you are masking while she reviews the new cover sheet protocol for TPS reports.
Hydration
Staying inside all darn day can lead to dehydrated, tight-feeling skin. Luckily one of my favorite moisturizing masks, Summer Fridays Jet Lag Mask, is clear. Back in the old days when we could get on airplanes, I used to recommend the Jet Lag Mask as a way to combat dehydrating airplane air while appearing to abide by cultural norms regarding public masking. Yes, you will look a little shiny on your Zoom conference while wearing the Jet Lag Mask, but depending on the speed of your internet connection, the video quality will be so poor that your co-workers won't notice.
My other favorite mask for hydration is GlamGlow ThirstyMud. It has a slight caramel tint, so it's not perfectly clear like the Jet Lag Mask. But you could probably still get away with the ThirstyMud, although you might look like you snuck in a quick pre-quarantine beach trip.
Plumping
Another one of my favorite masks that I talk about all the time is the Peter Thomas Roth Rose Stem Cell Mask. (The Rose Stem Cell Mask is currently out of stock, but the Cucumber Gel Mask is almost identical. And equally clear on the skin). It is light pink in the jar, but goes on clear. Again, you might look like a shinier version of yourself, but you can chalk that up to all the clean living you have been doing while in quarantine.
I swear by the Peter Thomas Roth Rose Stem Cell mask for visible plumping and radiance. After about 30 minutes your skin will feel refreshed, your fine lines temporarily plumped, and skin will have a reflective glow!
For those marathon conference calls, you can do a 1-2 punch of these masks for extra radiance. Start with 30 minutes of the Good Genes. Then, while everyone is waiting for Bill to figure out that he's talking on mute, rinse off the Good Genes and apply either the Jet Lag Mask or the Rose Stem Cell. At least this time the conference call will be productive!
Add Makeup, Why Not?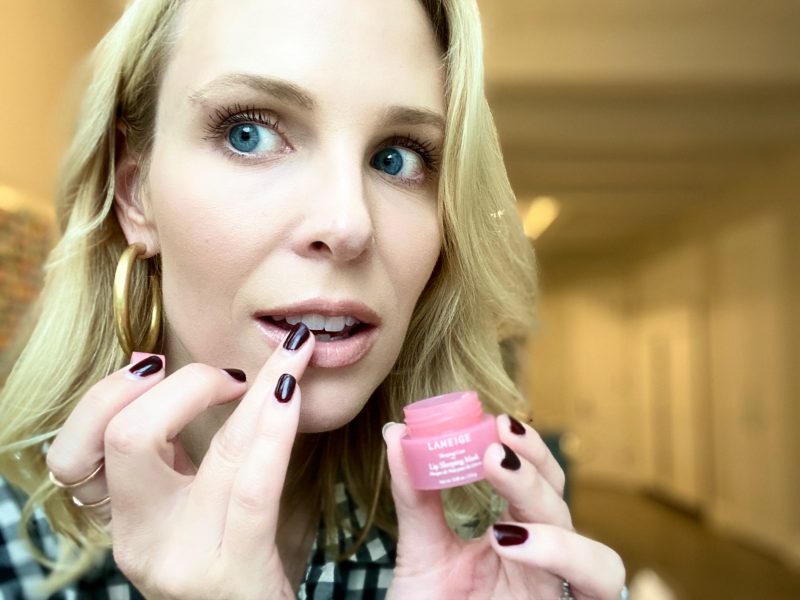 If you have a particularly formal remote workplace, you might still feel the need for a more polished look. There's nothing to stop you from adding mascara or lipstick while you have a clear mask on! As long as you limit it to just mascara (I'm liking the new Tarte Surfer Curl for a feathery, lifted lash) and lipstick, that shouldn't interfere with your mask.
For lips I would opt for something super moisturizing as opposed to a dark color that makes a statement. I actually prefer the Laniege Lip Sleeping Mask for daytime as opposed to overnight because it makes the lips look super shiny and plump, with a sheer wash of pink. I have an IGTV where I compared the Laniege, the Tatcha The Kissu Lip Mask, and other sleeping lip masks.
Keep calm and mask on! Right now Sephora is offering free shipping (no minimum purchase). Also make sure you sign up for their free Beauty Insider program (sign up here) because you can get free points rewards with purchases, really good birthday gifts, and discounts during their events.
xoxo,
You May Also Like