My January Empties!
01 • 14 • 2020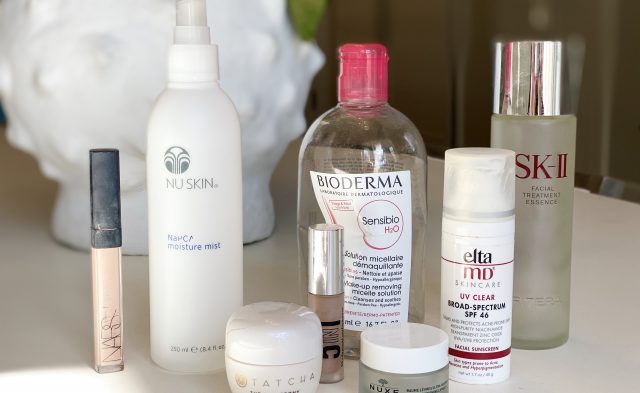 Hi and Happy New Year! I have 2019 makeup and skincare favorites posts in the works, but in the meantime I thought I would share my January empties. These are the products I loved so much that I used up the whole thing. Also I filmed an IGTV video on Instagram (I'm @kathleenjenningsbeauty) talking about all my empties in more detail so please click here if you'd like to see that video!
WATCH THE VIDEO: https://www.instagram.com/tv/B7FVKosFmBV/?utm_source=ig_web_copy_link
Nuxe Reve de Miel Lip Balm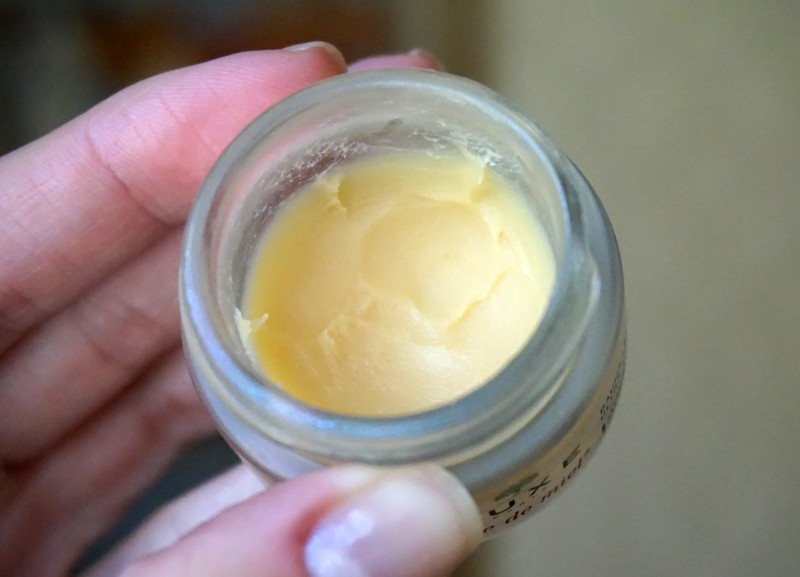 Nuxe Reve de Miel is an ultra-nourishing lip balm that repairs and soothes even the most damaged, flaky lips. Apparently a jar sells every 23 seconds throughout the world, which is amazing considering it is pretty difficult to find, at least in the US. It sold out on Amazon, but I found it in stock here!
Why is Nuxe Reve de Miel the best lip balm on the market? Because its moisture has serious staying power, so when you wake up, you can still feel it on your lips. It is a strange waxy-type consistency, but it seems to actually improve the condition of your lips, as opposed to an Aquaphor/Vaseline product that keeps your lips moisturized while the product is on, yet doesn't seem to have any cumulative, healing effect. Whenever I stop using Nuxe Reve de Miel for a couple days in favor of another lip balm, inevitably my flaky, dry lips start back. As long as I am consistent about using the Nuxe balm, my lips look and feel smooth, supple, and flake-free. No other lip balm on the market has healed my lips like this.
Bioderma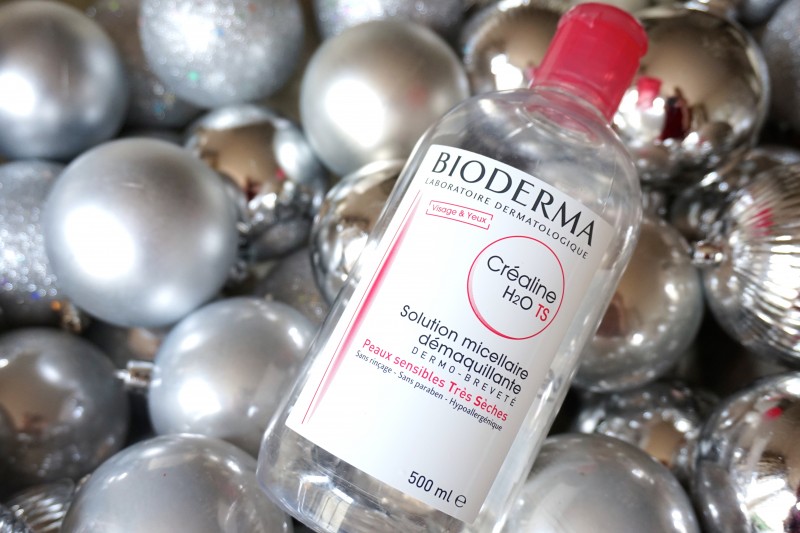 Bioderma is a multiple repurchase, Holy Grail item for me! Use this French cleanser on a cotton pad after your regular soap-and-water cleanser to ensure you get every bit of makeup  and dirt off. If I skip this second cleanse step I get a zit every time.
A two-pack of Bioderma is on sale for $19.90 here with free one-day shipping! Usually one bottle is around $13-15.
Nu Skin NaPCA Moisture Mist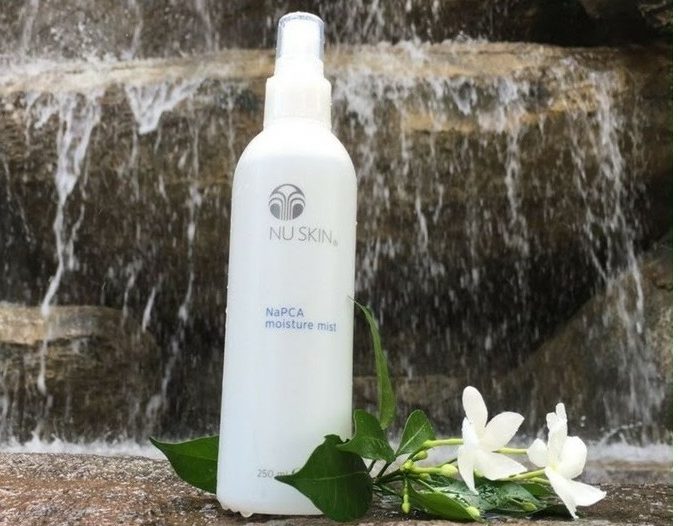 NuSkin NaPCA Moisture Mist: This little Amazon gem is my favorite hydrating mist. I use it to keep my face wet as a conductor while I'm using my NuFace. (Recently I have not been using the NuFace Conductor Gel at all. I just splash my face with water and then rewet it with the NaPCA spray.) Repurchase? Yes, I already have.
Elta MD UV Clear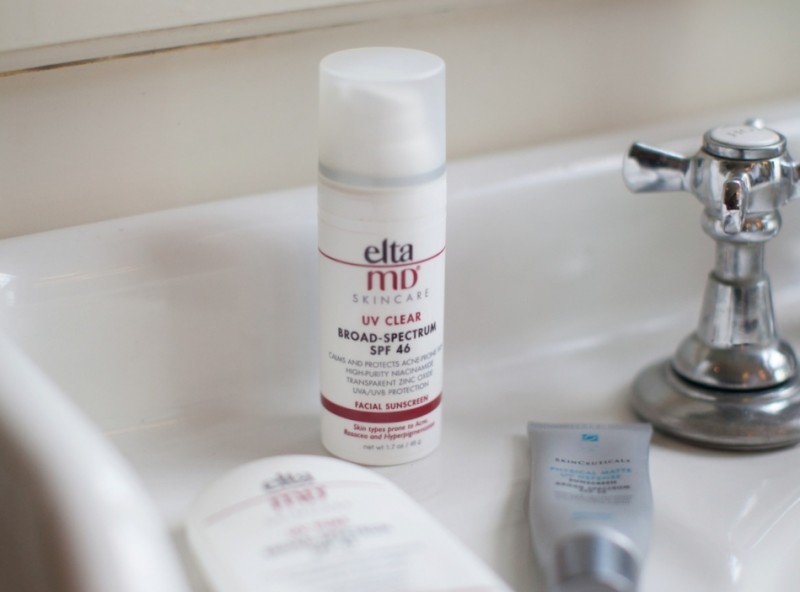 Elta MD UV Clear is my go-to everyday moisturizer that I wear under makeup. It is oil-free and contains niacinamide to soothe skin and help fade red marks left behind by acne. Again this is a multiple repurchase item for me. Lately I have been ordering it on Walmart.com (note that products that are designated "Sold & Shipped by Walmart" have gone through Walmart's own authentication process).
Nars Radiant Creamy Concealer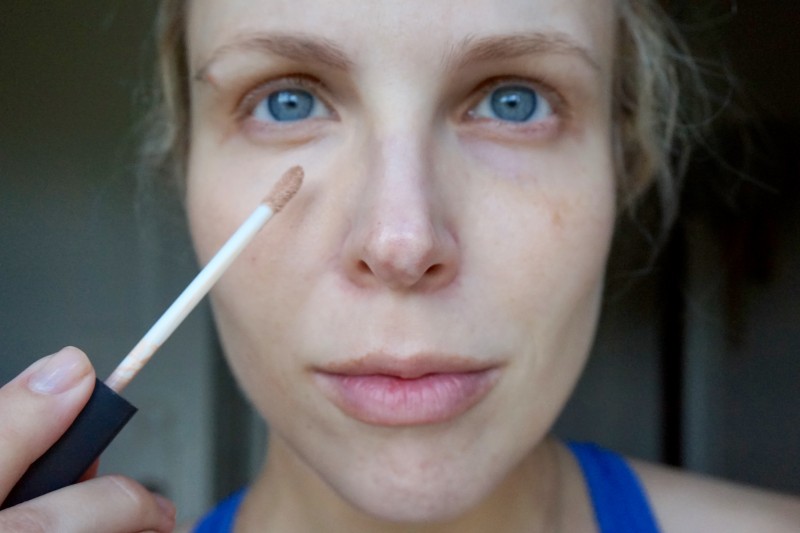 Concealers are such a personal choice- what works for one person does not work for everyone! But my longtime personal favorite concealer for under eye circles is Nars Radiant Creamy Concealer. I wear shade Vanilla and have repurchased many a time.
As far as my concealer technique: use the wand (or your forefinger) to dab on the Nars Radiant Creamy Concealer. Then, without blending in, I let the concealer just sit there (a technique called "baking") for a minute while I apply bronzer, get dressed, do my hair, or whatever. After a minute or so, lightly tap with your forefinger to blend. Do not rub! It will just shift around your expertly-placed concealer and ruin your coverage. Just be patient and keep lighting tapping– it will blend in eventually.
SK-II Essence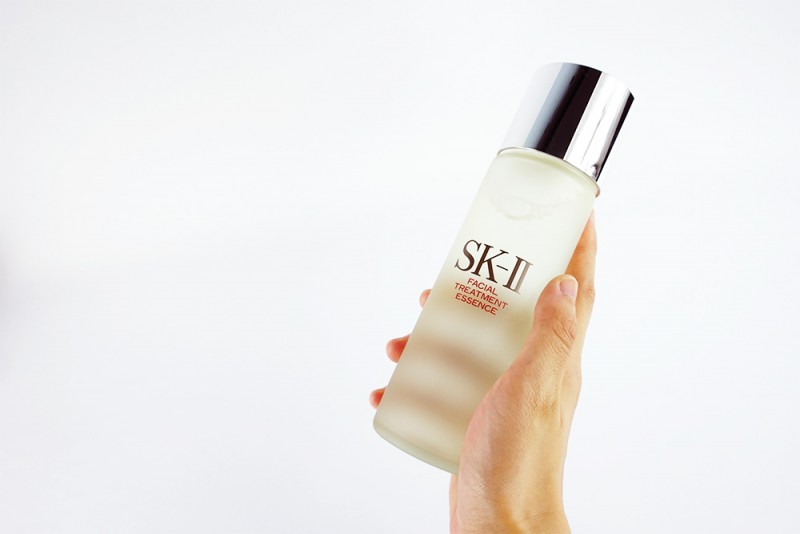 SK-II Facial Treatment Essence is a stinky water that you press into clean skin before the rest of your skincare routine. The SK-II Facial Treatment Essence reduces the appearance of pores, evens skin tone, and creates a "lit from within" quality that I have never seen with another product. I have the best results when I use it morning and night. It is also appropriate for all skin types, since it a watery consistency with a high concentration of patented Pitera essence, and is neither moisturizing nor drying.
Tatcha Eye Cream
It is rare that I use up an entire tub of eye cream before giving up! I really did enjoy the Tatcha The Silk Peony Melting Eye Cream. It seemed to brighten under eye circles without shimmer or color, and worked beautifully under concealer without pilling. While the Melting Peony Eye Cream is excellent, I think I prefer the other Tatcha eye cream, Tatcha Ageless Eye Cream. It is thicker and more moisturizing– I can still feel the moisture around my eyes after sleeping in it all night. After a few days it makes a noticeable difference in the fine lines around my eyes. The Melting Peony Eye Cream wasn't quite as moisturizing. Both are great options though. I would repurchase the Melting Peony if I didn't have so many other eye creams lined up to try.
No point in talking about the Bare Minerals BB Eye Primer because it is discontinued. It was a great lid-to-brow color that covered redness and veins without looking dry. RIP.
xoxo,
You May Also Like