My Latest Makeup Consultation!
02 • 27 • 2019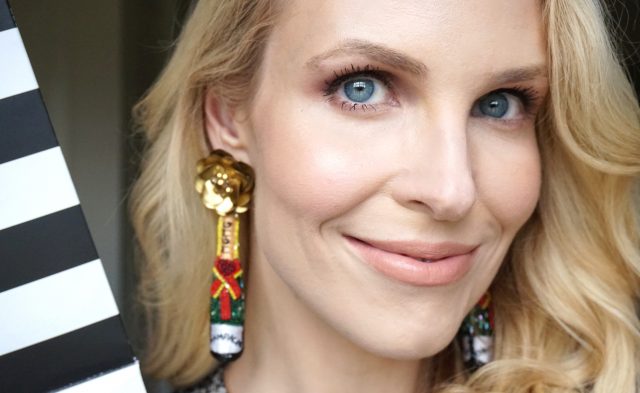 If you've been following me on Instagram Stories, you know I have been doing one-on-one skincare and makeup consultations. Since I get lots of questions about a quick, everyday makeup routine, I thought I would recap a fun consultation I recently did. Kate is a new mom and just went back to work after maternity leave. Understandably she was feeling a little haggard, and wanted a simple, quick morning makeup routine to look like a fresher [more awake!] version of herself. As we walked around Sephora, here are the products we picked out together.
Disclosure
Sephora compensated me to write this post. I only accept sponsored post opportunities from multi-brand retailers that allow me to pick the products I feature and the subject matter of my post. Also it is worth noting that I met with Kate at Sephora (her choice) before I was even offered this sponsorship from Sephora. But I thought a recap of our consultation there would be the perfect subject for a blog post!

For more information on how to sign up for Sephora's Beauty Insider program, go here: https://www.sephora.com/about-beauty-insider. Go ahead and sign up for the program so you can get discounts and perks like free makeovers and great deluxe samples! Like today they emailed they are giving away a trial size Charlotte Tilbury Airbrush Powder!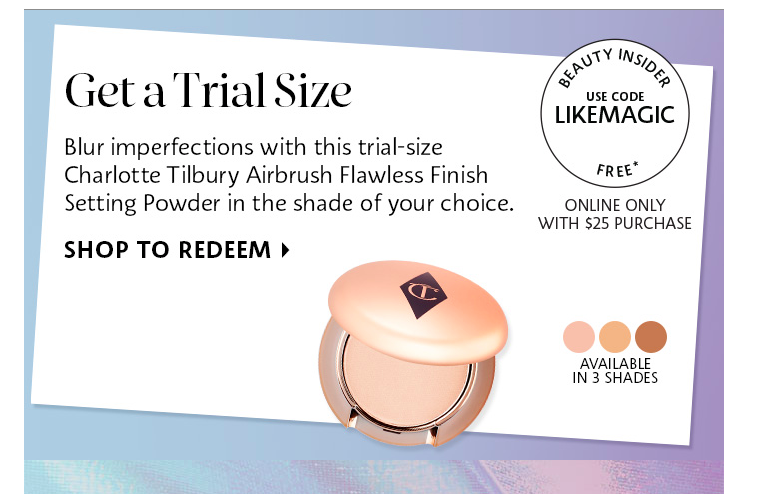 First, so you can get an idea of her coloring, here's a picture of lovely Kate after she applied the makeup we bought!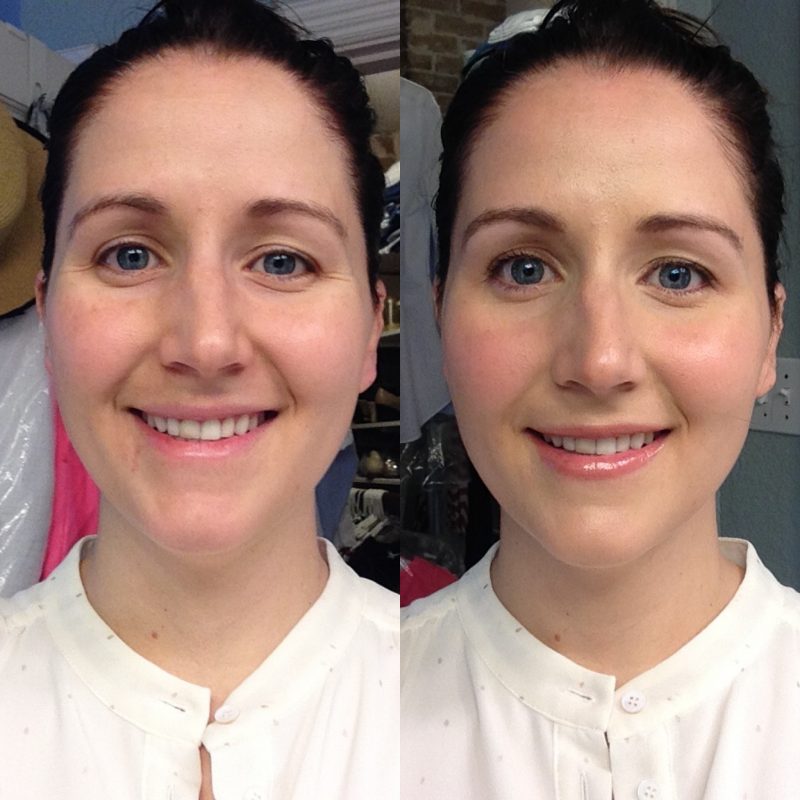 Perfect Your Skin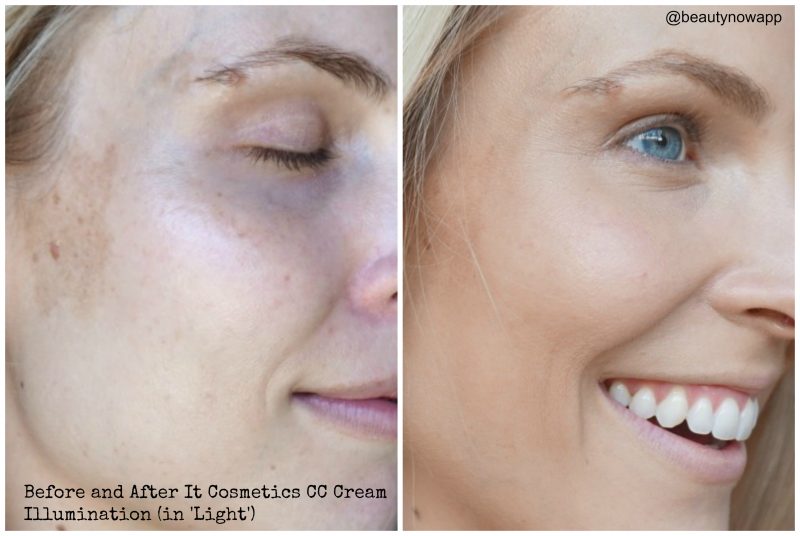 About 95% of the time spent on my makeup is spent perfecting my skin. Covering under eye circles, masking redness, covering hyperpigmentation left by zits and my light brown melasma. I usually recommend people use the It Cosmetics CC Cream Illumination because it is a one-step way to cover 99% of your skin troubles. Kate actually already owned the CC Cream and loves it, especially for its excellent SPF 50 physical sunscreen.
However I broke from tradition because Kate's skin is SO beautiful! Porcelain, and annoyingly clear and creamy. The Sephora guy even commented on it! So I suggested that instead of covering her whole face with a mask of CC Cream (like I do for myself), I thought she should spot cover any flaws with Hourglass Vanish Foundation Stick. The Hourglass is my favorite foundation stick because it truly does vanish into your skin (as long as you apply the right shade). The Hourglass foundation line actually has a huge shade range, and the Sephora Beauty Advisor guy was very helpful in color-matching Kate.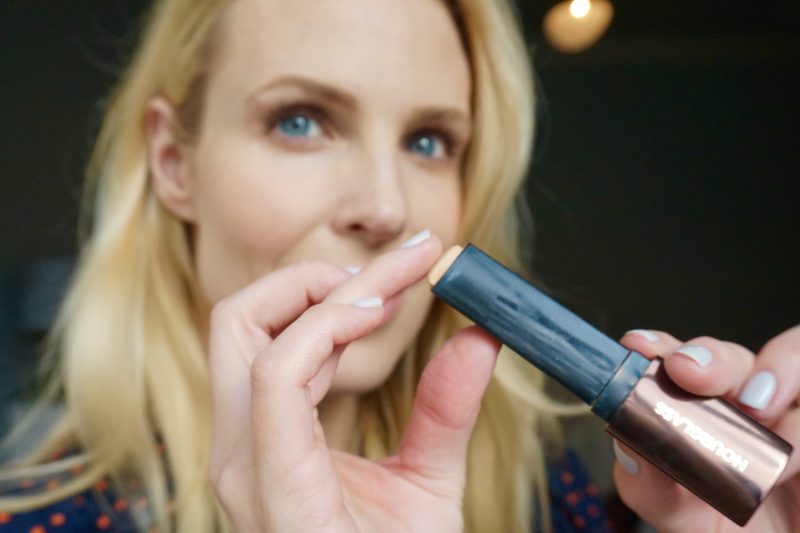 As far as the application technique, I do not recommend applying the foundation stick all over your face unless you are about to make your stage debut. Instead of swiping the stick directly on your face, use your ring finger to dab it on like a concealer just on areas that need a little coverage. If you are not blessed with near-perfect skin like Kate, this technique also works over your other CC Cream or foundation just in areas where you need a little more coverage. I also love the Hourglass Vanish for touching up your makeup at the end of the day if you don't have time to wash off and start all over. It doesn't look cakey!
One caveat: I don't love the Hourglass Vanish under my eyes as it can tend to crease. To cover up new-mom dark under eye circles, I recommended my longtime fave, Nars Radiant Creamy Concealer. For reference, I wear Vanilla and Kate wears Madeleine. Nars recently added a bunch more shades to the line, so if you had trouble color-matching before, it is worth another look!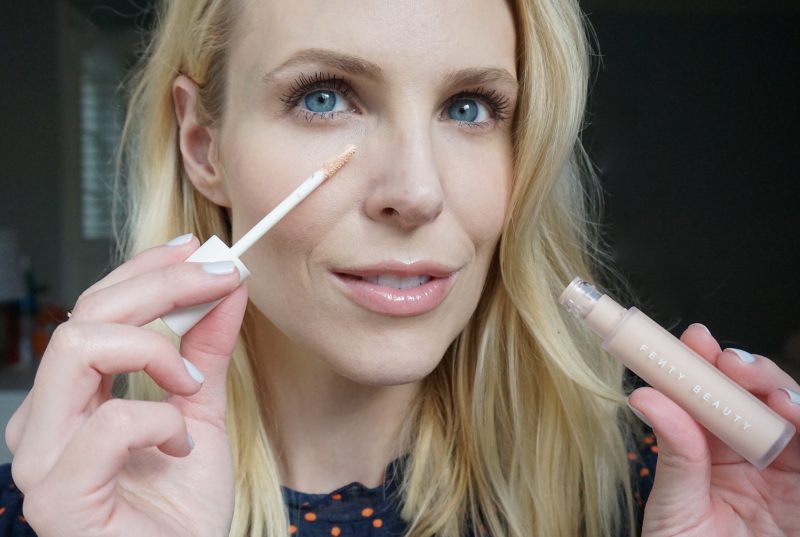 Of course I couldn't leave Sephora without picking up something for myself! I had been hearing the new Fenty Pro Filt'r Instant Retouch Concealer was really good, so I had to try it. The Sephora Beauty Advisor told me it would be too dry for under my eyes, and I really appreciated his honesty! I still bought it though :) On bare skin it was a little dry, but when I apply it over my usual CC Cream, it was fine. My first impression is that the Fenty concealer lasts incredibly well! Perfect for around my nose where my concealer tends to rub off. I'm continuing to experiment, but it might give my beloved Nars concealer a run for its money.
Bronzer
Kate had been using the same bronzer for years, and since she has been so good about SPF lately, her old shade had become too dark for her. I recommended my current favorite bronzer, Charlotte Tilbury Filmstar Bronze and Glow (in Shade Light). It is not quite as pigmented as some bronzers, so you can be a bit more heavy-handed in the application.
Besides generally warming up the skin, there are so many fun hacks for your bronzer! Use it under your chin and jaw sharpen up your jawline and detract from a double-chin or puffy face. You can also use it in the crease of your eye to add beautiful dimension without it reading like "eyeshadow." This is an especially great trick if you have hooded or near-hooded eyes.
Set That Makeup!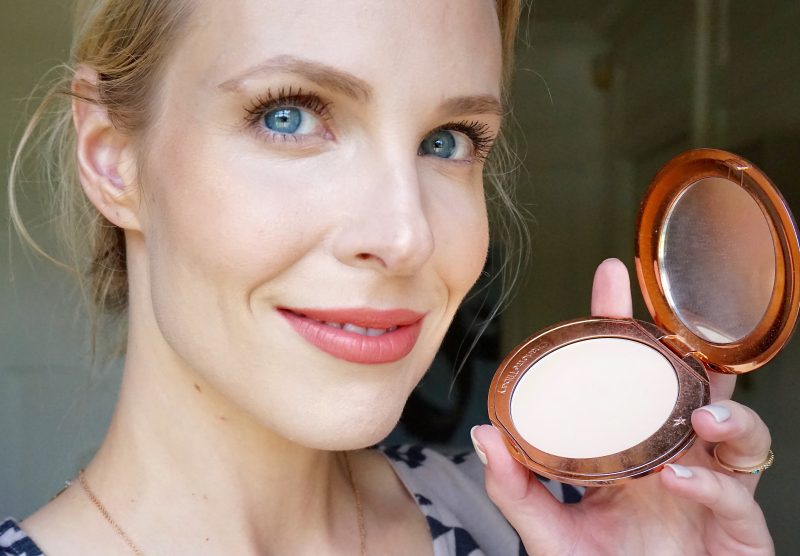 I always recommend the Charlotte Tilbury powder to everyone. I was using the Hourglass Ambient Lighting powder and loving it, but  when I tried the Charlotte Tilbury, I realized there was no comparison. It is not quite as glowy as the Hourglass (which I still think is a great product), but the Charlotte Tilbury Airbrush Powder minimizes the appearance of pores better than any other product I have tried.
For reference, Kate and I both wear Shade 1, the lightest shade of the powder.
Lips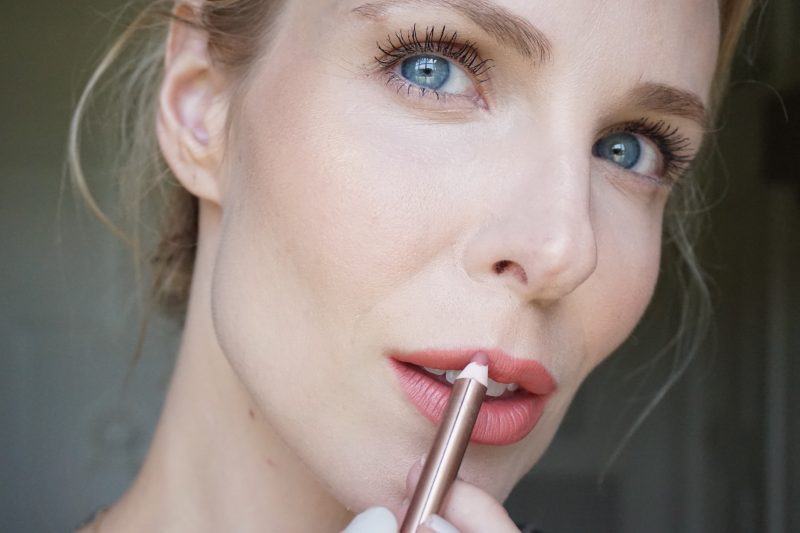 Want to fake the appearance of bigger lips? Fill in your whole lips with lipliner (and it will make your lipstick last way longer too!) Also, on your top lip, instead of exactly tracing your cupid's bow, I take the lipliner a little more straight across. This gives the appearance of a more ample, pillowy top lip!
And speaking of pillows, a great nude lipliner for most complexions is Charlotte Tilbury Pillow Talk (pictured above). Another great option (and the one that Kate picked) is Urban Decay 24/7 Glide-On Lip Pencil in Naked. It reads a little brown on me, but looked fantastic on Kate, both by itself and under a lipgloss. I'm pretty mad at Urban Decay for discontinuing three of my favorite lipliner shades, but it is still my favorite lipliner formula on the market! Glides on easily and never tugs.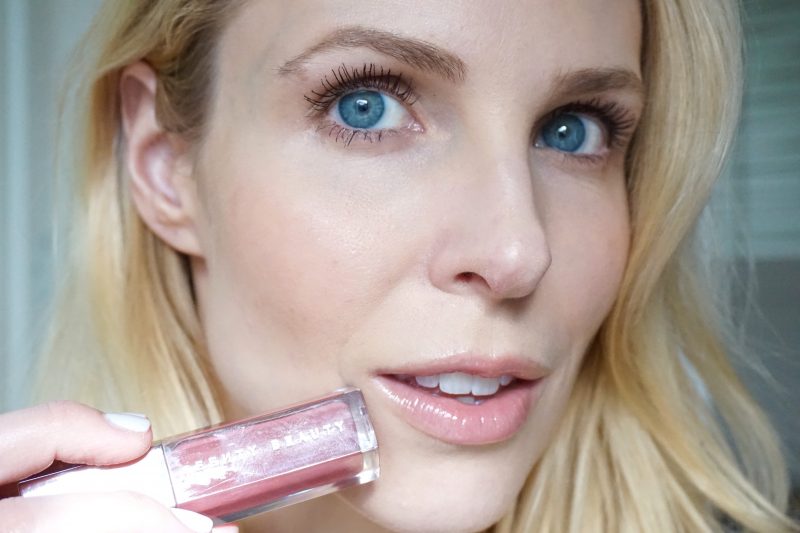 Fu$$y by Fenty Beauty is a universally flattering shade of lipgloss! When I showed that I bought this on my Instagram Stories, so many people DM'd me that they love the Fenty Gloss! I prefer my lipgloss to be a little tackier because it stays on longer, but the Fenty is very comfortable to wear. I would say the texture is similar to the Marc Jacobs gloss (but without the minty-ness that can be annoying).
Eyes
Kate was looking for a fast way to emphasize her eyes. A quick hack is to use your brow pencil as an eyeliner! It only really works with my favorite go-to brow pencil, the It Cosmetics Brow Power pencil. Fill in any sparse areas on your brows, and then do a quick line at your lashline and smudge a bit with your finger. Just like a brown eyeliner looks after you smudge it a bit, but this is easier and lasts. You should try it!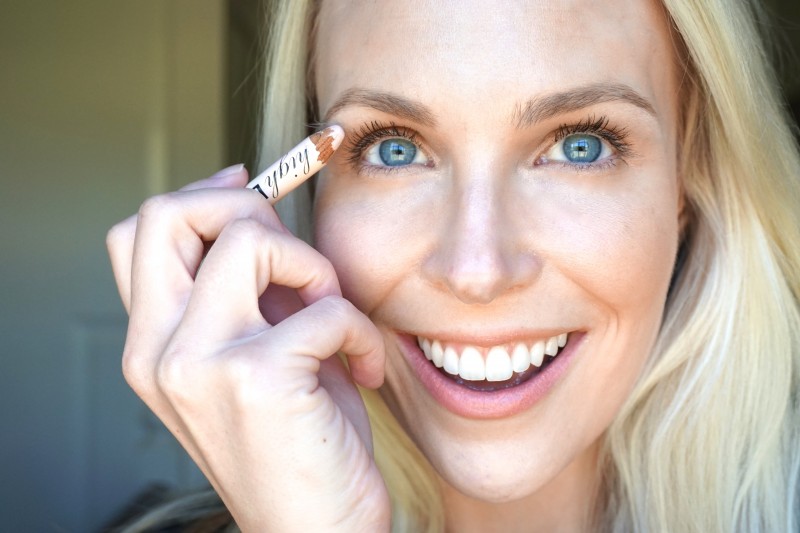 Another tip to brighten your eyes: use the Benefit High Brow to highlight under the tails of your brows. It seems like an unnecessary extra step, but it draws the eye upward like you've had a brow lift! It also makes you look way more awake.
Given the recent global shortage of my favorite drugstore mascara, Milani Lash Trifecta, I recommended Benefit Roller Lash for Kate. It does not clump, and lifts and curls your lashes without the extra step of an eyelash curler.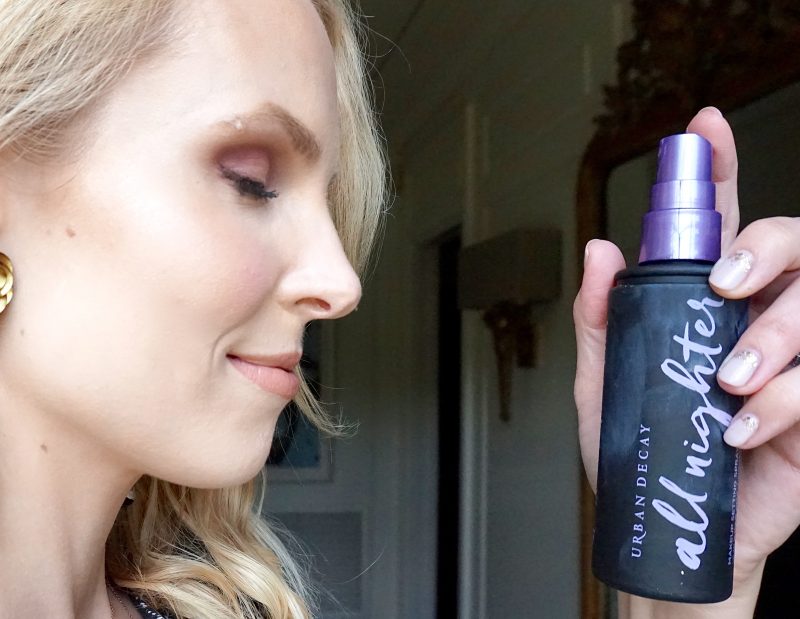 Don't forget your setting spray! A quick spritz of the Urban Decay Setting Spray will hold all your handiwork in place. It really does make a difference in the weartime of your makeup! And setting spray is especially essential if you use the It Cosmetics CC Cream, otherwise it will slide off your face in no time.
If you ever want to schedule your own skincare or makeup consultation with me, just shoot me an email kathleen@kathleenjenningsbeauty.com. I do FaceTime consults also if you are not in Houston!
xoxo,
You May Also Like