Top 5 Makeup Products of 2018
04 • 22 • 2019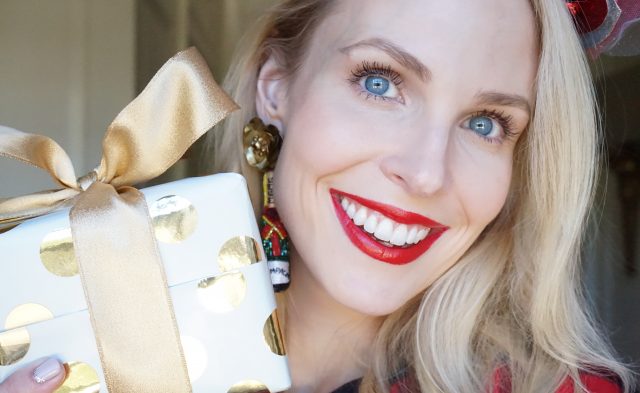 Are y'all about ready for my 2018 favorites? What's that you say? It's almost halfway through 2019? Well as long as we're being honest about our failings, I also haven't done our 2018 family photo book or sent out our "we're moving" notices (we moved in February). But I have put away Christmas, so I have that going for me. Without further ado, here are my top 5 makeup products of 2018:
It Cosmetics Bye Bye Breakout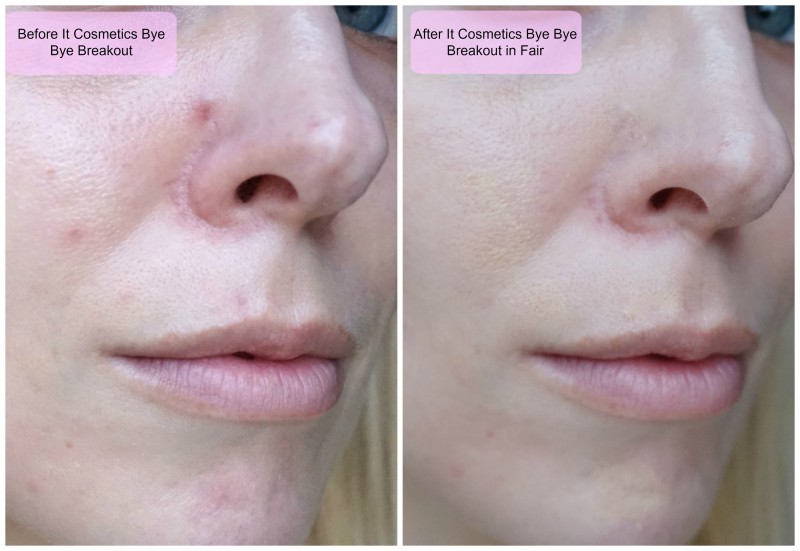 It Cosmetics Bye Bye Breakout is a full-coverage treatment concealer and treatment for pimples and the red marks they leave behind (available online at Sephora or Ulta). Because 2018 has been a year marked (literally) by hormonal adult acne, Bye Bye Breakout has become one of my most essential products.
Full-coverage pigments effectively conceal the look of pimples, redness, and discoloration without creasing or cracking. Like all the It Cosmetics products (including my beloved CC Cream Illumination and Bye Bye Foundation), the Bye Bye Breakout was developed with plastic surgeons and is infused with anti-aging peptides and hydrolyzed collagen. The beauty of this incredible concealer is that it also treats the zit while covering it up. Ingredients include oil-absorbing zinc oxide, kaolin clay, witch hazel, tea tree, sulfur and a gentle AHA/BHA complex to clear up the zit quickly without over-drying your skin.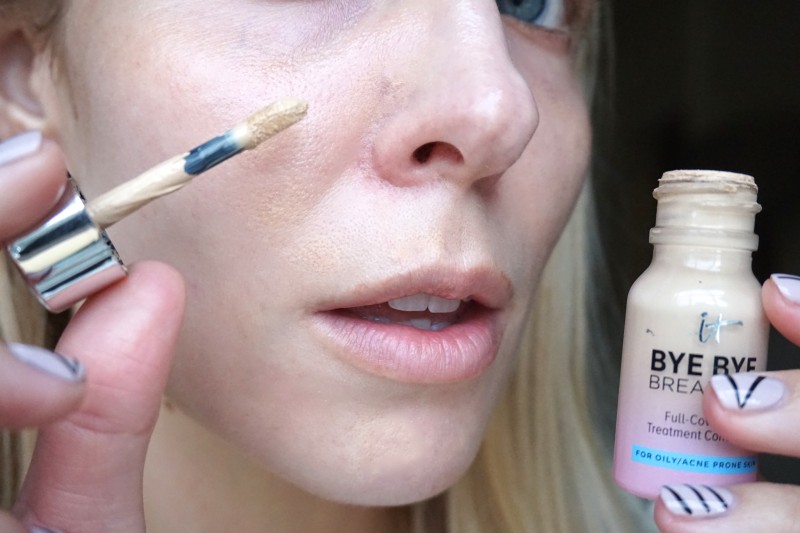 Also it is incredibly matte, which helps blur and minimize the appearance of the giant hill in your skin. Whenever you have radiant or glowy concealers, they make light reflect back off it. Which is great for under eye circles, but for zits, it makes the height and profile of the actual bump stand out more. Because the Bye Bye Breakout is super matte, no light bounces off of it, so the "pimple hill" (I should coin that) is less apparent.
Another reason why Bye Bye Breakout is a new Holy Grail product for me is because it lasts! Concealer never lasts for me around my nose area (I'm either extra-oily there, or I inadvertently wipe it off throughout the day). But once I dab the Bye Bye Breakout on a zit, it doesn't move for the whole day! Best lasting power of any concealer I have tried.
To read my full post about It Cosmetics Bye Bye Breakout, click here.
Charlotte Tilbury Airbrush Flawless Finish Setting Powder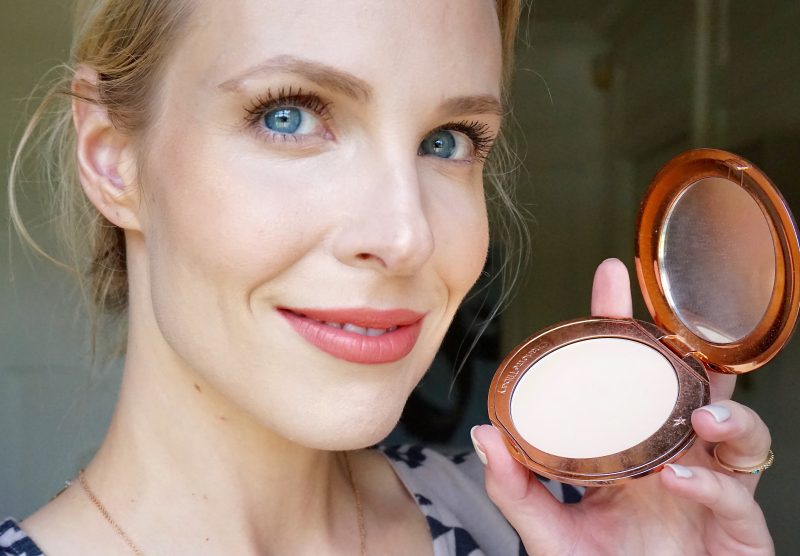 I had absolutely no desire to try a new powder because I was perfectly happy with the Hourglass Ambient Lighting Powder in Ethereal Light. But a salesgirl told me I should really try Charlotte Tilbury's Airbrush Flawless Finish Powder because it is one of the Top 5 selling powders in the world. And she was right!
The Charlotte Tilbury powder is amazing and blurs pores and gives an illuminated effect. Seriously, throw out whatever powder you are using and buy the Airbrush Flawless Finish! FYI it runs a little dark/yellow, so if you are in between shades, I would go lighter. I wear shade 1 Fair and the 2 Medium (which is the powder included in the Pretty Glowing Skin Palette) is too dark on me.
Milani Lash Trifecta Mascara
Let me introduce you to the most eye-opening, lengthening, non-clumpy mascara on the market: Milani Lash Trifecta. And it is cheapo from drugstore ($8.99 or $13 on Amazon)! I've raved about it on my Instagram, and everyone agrees, it is phenomenal.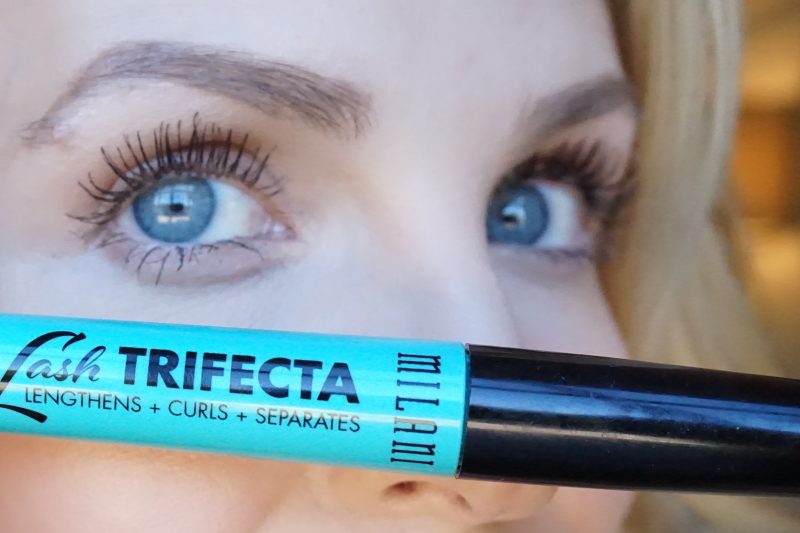 Here's the problem: our small but mighty community of Instagram followers seem to have created have a worldwide Lash Trifecta shortage. It used to be readily available at CVS and Target, but now it is always out and never restocked.
But I have a plan: Milani still sells it on their website. So I think we should all order 10 of the mascaras, creating such a demand that Milani will surely take notice and realize that discontinuing Lash Trifecta would be a foolish move. Either that, or our en masse orders would deplete the world's last remaining supply of Lash Trifecta, in which case I would regret telling you any of this.
Clinique Workout Makeup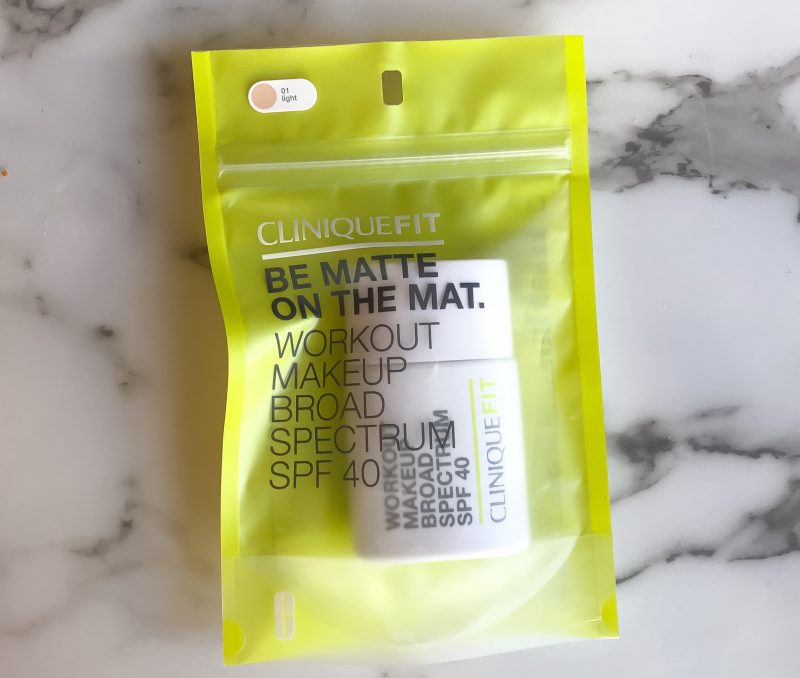 What did I accomplish in 2018? Well I brought a new everyday foundation into the rotation. Instead of my usual It Cosmetics Bye Bye Foundation (which I still love, full post on that here), I have recently been reaching for the Clinique Workout Makeup in Light. It is a much thinner, liquidy makeup than the It Cosmetics, but it somehow has incredible coverage. For awhile I wore it only when working out, and I had no breakouts, even playing tennis in the heat. The key is not to set it with powder, just wear the Clinique Workout Makeup by itself.
But then I started experimenting with wearing it more, as part of my normal makeup routine when it is hot or humid. Today for church I switched back to the Bye Bye Foundation and I looked like a total grease ball, so Workout Makeup will be my daytime foundation for the near future. I would recommend Clinique Workout Makeup for all but the very driest skin types. I have combination oily (in the T-zone) and dry around my eyes, but it works fine for me.
Neutrogena Hydro Boost Lip Gloss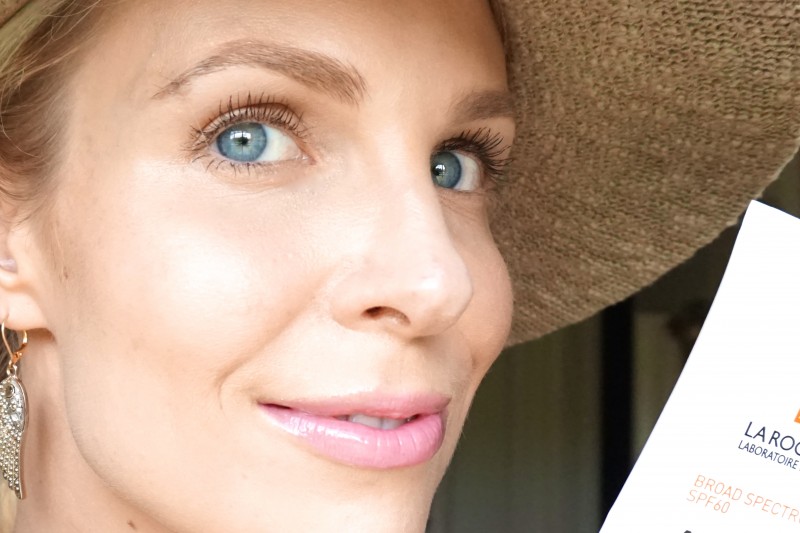 Shoot, I just realized I picked Neutrogena Hydro Boost Hydrating Lip Shine for my 2017 best-of list [insert face palm emoji]. But in terms of frequency of use, Neutrogena Hydro Boost was absolutely my top lip gloss of 2018. I stand by the assertion that Hydro Boost is the most moisturizing lip product at the drugstore (including lip balms/chapstick/Aquaphor). I almost guarantee that it will fix your dry lip problems!
It is perfect in every way- the  shade reads super glossy clear, yet it really adds a touch of pink to your lips. It has tremendous staying power, yet it is not overly sticky or tacky. I like the Pink Sorbet color best, even though I've tried the clear, Radiant Rose (too pink on me), and Flushed Coral. They were all ok, but Pink Sorbet is where it's at. I also like True Nude (a pale nude) also but recently I have had trouble finding it so maybe it is being discontinued.
So there you have it, my top 5 makeup products of 2018. For those of you wondering about my top 5 skincare products of 2018, I estimate that blog post will drop this summer. Sorry.
xoxo,
You May Also Like