5 Pinterest Beauty Hacks
05 • 13 • 2015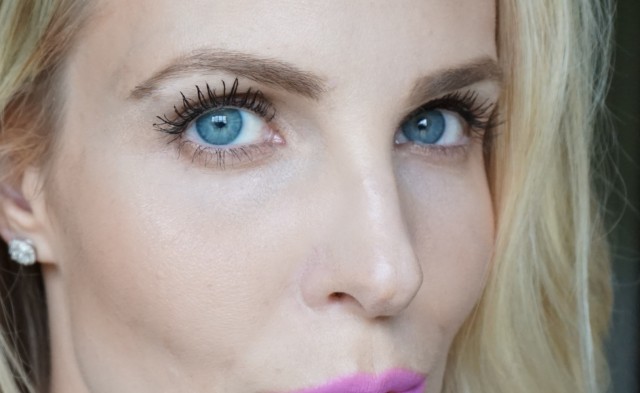 I constantly scour Pinterest for inspiration, whether it be for interior design, outfit ideas, new recipes, or hair tutorials. Most of my efforts have been a big #fail–especially that time I tried sock curlers, which means I slept with my hair twisted around socks and became a poodle. But when you can't make to the spa for a fancy facial or to the salon for a blowout (both booked on the BeautyNow app, of course!), Pinterest can be a good source for helpful DIY tips and beauty hacks. Great Day Houston asked me to put five popular Pinterest items to the test in a segment that you can view in its entirety here. Here's a recap of my Pinterest Beauty Hacks 'Pass or #Fail':
#1: HOW TO FIX BROKEN MAKEUP WITH RUBBING ALCOHOL:
There's actually an easy way to fix your messy blush or bronzer compacts when they turn into a crumbly mess! Just add a few drops of rubbing alcohol, mix into a paste, and then allow to dry. The powder makeup might look a little different, but will be completely usable again. If you'd like to read more details about this DIY fix, please read my full post here. Overall this is probably the most effective and useful Pin I've found on Pinterest yet.
#2: DIY FACIAL SCRUB WITH LEMON JUICE AND SUGAR:
This natural facial scrub is all over Pinterest, but you should avoid it like the Kylie Jenner Lip Challenge! Dermatologists warn against this one because the acidic lemon juice is too harsh and can upset the normal PH balance of your skin, leading to irritation. Combining that with sugar is even worse– under a microscope, sugar crystals have jagged edges that can cause tiny tears in the skin and further irritation. There are so many other, more gentle ways to exfoliate that are very effective– you could try a Clarisonic (with the brush head made for delicate skin), or any microbead facial scrub, like this one from Neutrogena.
#3: CROWN BRAID TUTORIAL:
I'm pretty much devoid of hair talent– I attended many a slumber party growing up, yet I still have no idea how to French braid. Good thing I'm a boy mom! But I did discover a quick crown braid 'do that is a summery alternative to your usual ponytail. I go through the full step-by-step in a post here. It will seriously take you three minutes to recreate, and if I can do it, you can do it.
#4: MAKE YOUR OWN LIP SCRUB:
This lip scrub recipe is actually a great homemade dupe for Lush Lip Scrub (my fave lip scrub, by the way). Mix 1 tablespoon each of honey and sugar, then add a teaspoon of olive oil and then a teaspoon of Vaseline (or shea butter, for a natural alternative). Use an empty lip balm container to store your lip scrub for up to two weeks.
I recommend using a lip scrub two times a week for soft, flake free lips. Scrubbing your lips is a necessary prep step before sporting the matte lip look that is so popular these days! (Pictured below is Kat Von D liquid lipstick in Armageddon).
#5: BABY POWDER ON EYELASHES:
This silly (and possibly harmful!) how-to encourages you to apply baby powder on top of mascara to amp up volume and create a fake lash look. The steps are: one layer of mascara, dip a Q-tip in baby powder, and then apply baby powder on top of the wet mascara until the lashes look ashy. Then cover with another coat of mascara. Obviously this should not be attempted by contact lenses wearers or anyone who cares about the comfort and health of her eyeballs. Baby powder does not belong anywhere near your eyes, duh. There are so many great, one-step false fiber lash mascaras on the market today that you should never do this Pinterest hack. I recommend Loreal Voluminous False Fiber Lash (pictured below), or It Cosmetics Hello Lashes Extensions mascara.
Happy pinning!
xoxo,
@beautynowapp
You May Also Like