Quarantine Beauty Picks
03 • 24 • 2020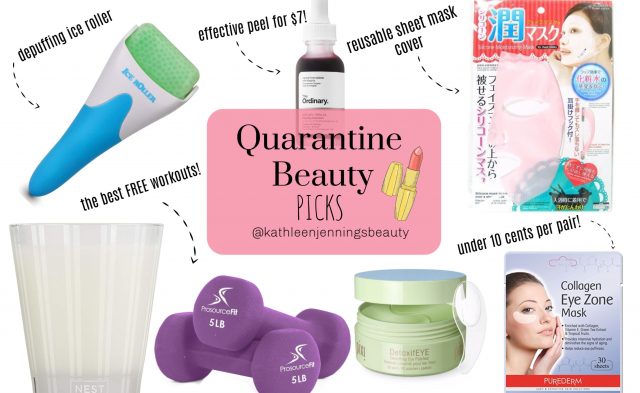 Hope everyone is at home and not going too stir crazy! For me, I'm about to get in my closet so I can get some social distance from my children. Last night I did an Instagram Live with Megan (@pipmegan; prettyinpinkmegan.com) about our quarantine beauty favorites. In keeping with the times, I tried to pick the beauty essentials that either (1) you already own; or (2) are very affordable. Here are my quarantine beauty picks:
#maskingstrong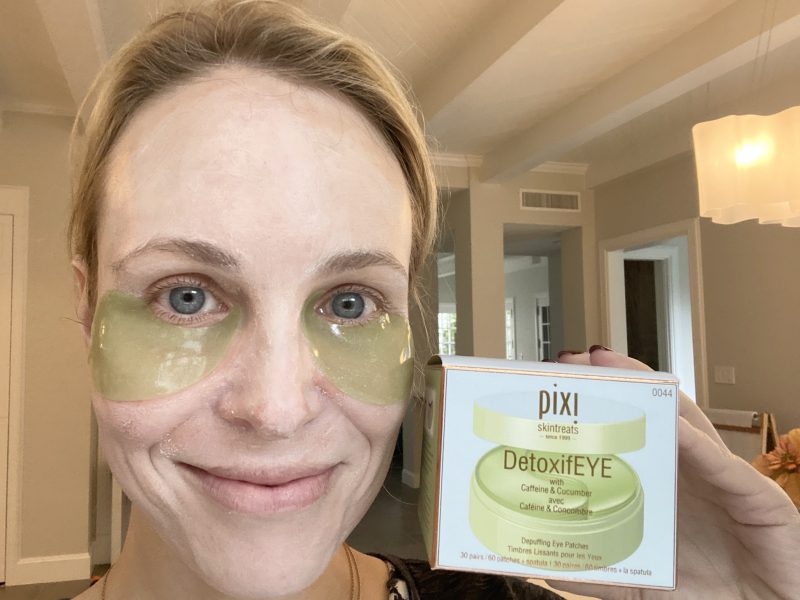 I was disturbed to hear that some of you are "losing the will to mask." With no end to the quarantine in sight, I get it. But let me be a beacon of hope in these dark times! Try to focus on the cumulative effect of frequent masking. I truly believe that some masks are very effective and can make a visible difference in the appearance of your skin over time.
Little luxuries and self-care are more important than ever, especially when you are overwhelmed by caring for other people 24/7, or stressed out about the economy. Take a look at your masking stash and play with masks that aren't too fancy. Some favorites of mine are the $7 Ordinary AHA/BHA Peel (for brightening and radiance), or the Bliss Mighty Marshmallow mask (brightening and some hydration).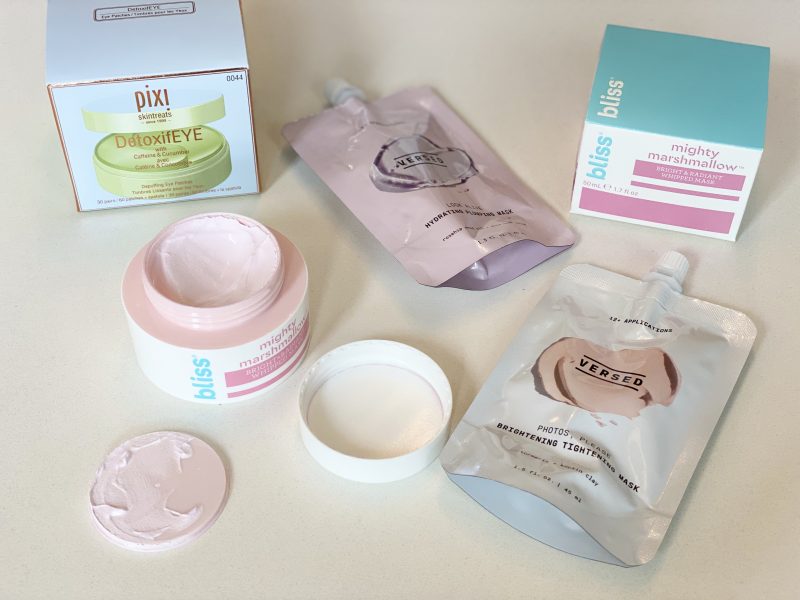 And I highly recommend starting every morning with an eye patch. These Collagen Eye Masks are about 10 cents a piece. Not only do they depuff and improve under eye circles, but putting them on cold from the fridge in the morning is a nice treat. They are so cheap that I don't feel like I'm "wasting" them since I have nowhere to go and no reason to look good.
My current go-to eye patch is the Pixi DetoxifEYE Eye Gel, which is slightly more expensive than the Collagen patches but still very affordable. They are the best at plumping the hollows under your eyes!
And TODAY ONLY, my fave Skyn Iceland Eye Patches are 50% off! They are half price on Amazon. These patches are more expensive but extremely effective at depuffing. I just haven't been using them lately because I don't have any important events. You can also cut the Skyn Iceland in half lengthwise to depuff both your upper and lower lids.
Silicone Mask Cover
Another way to make masking more cost-effective is by using this $5 mask cover! It is made of reusable silicone and it fits tightly over a sheet mask and keeps it from evaporating and drying out. I also feel like it makes your sheet mask adhere more snugly to your face, enhancing the benefits. Wear a sheet mask for about 25 minutes under the mask cover, and then fold it back up and put it in the original packaging with extra essence at the bottom. Place in a ziplock bag upright in your fridge, and it is good for another use!
The one down side is that the mask cover is not quite as comfortable and relaxing to wear as a plain sheet mask because it goes tightly behind your ears. But if you have spent your hard-earned money on an SK-II mask then it is totally worth it!
Two-Pound Weights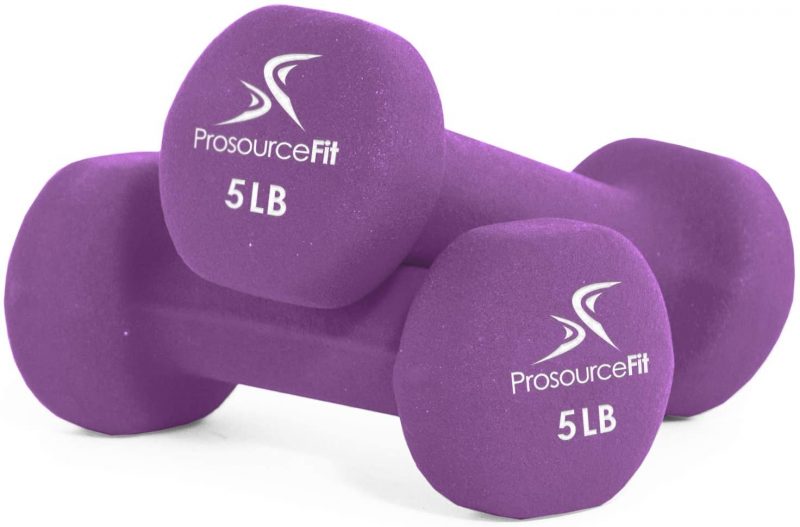 I bought these two-pound weights several years ago when I was really into the Tracy Anderson Metamorphosis workout DVDs. I had not used them in awhile since I had started going to group classes at Equinox instead of working out at home. Now that I am self-quarantining, I found my weights and they have been a lifesaver!
So many fitness providers are streaming live for free on Instagram, and all you need are light weights and maybe a mat. Ryde Houston (@rydehouston) did a great 30-minute full-body workout, and I've heard the ones from Define (@definebody) and Barry's Bootcamp are great too. You can also find a lot of free workouts on YouTube. If you type "Tracy Anderson Metamorphosis" into the search bar on YouTube you can find all her workouts without buying the DVD set.
Candles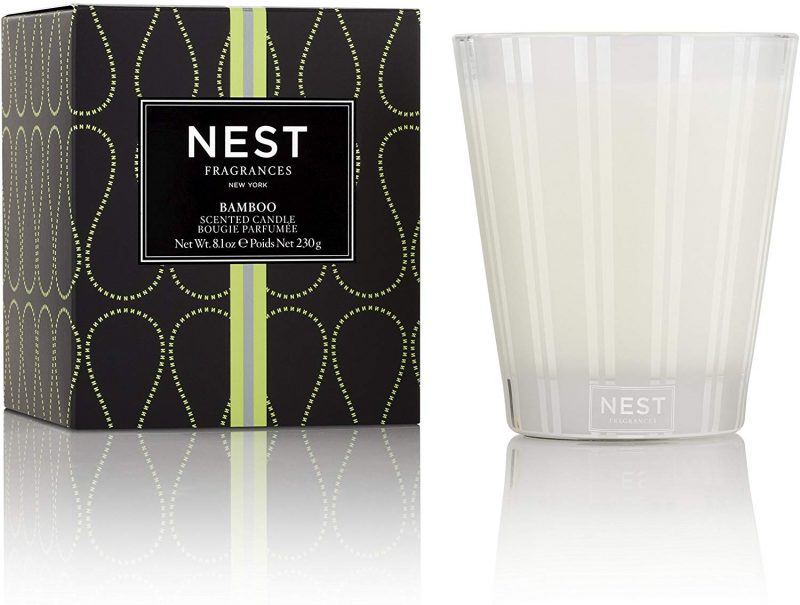 I have never lit candles as much as I have in the past week! Hear me out: lighting a fragranced candle is self-care without calories or much of an incremental cost. Try it: the scent and flickering light calm your mood and feel luxurious. My all-time fave is the Nest Bamboo candle (the 3-wick candle (on sale!) will fragrance your entire home/quarantine area! I'm also loving the "Come Upstairs" candle from Sunday Riley.
Ice Roller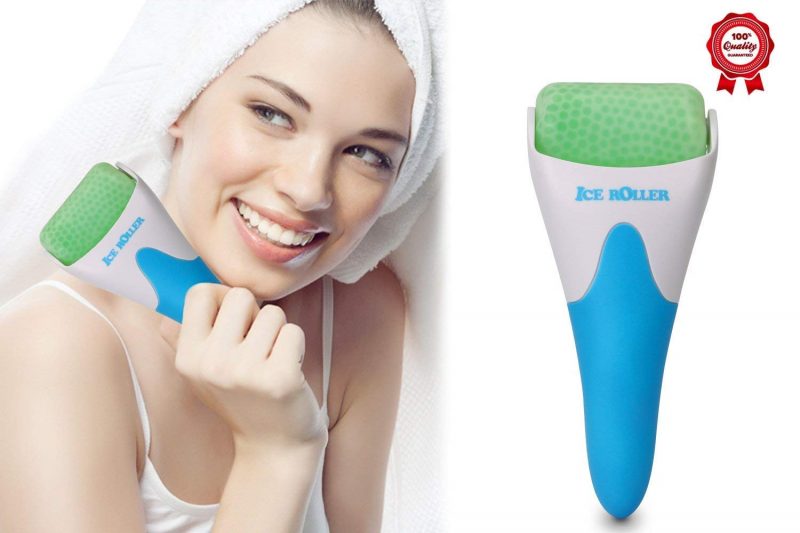 I think I'm late to the Ice Roller game, but it really is a $10 treat! If I roll the Ice Roller on top of my fave depuffing chin mask, I do think it improves drainage and heightens its depuffing effects. You can also use the roller on your under eye area to depuff. It also works for icing down injuries or sore muscles.
If you want to read about @pipmegan's quarantine beauty picks, head to her blog post here.
Stay safe and healthy,
You May Also Like