Products I Returned Recently
05 • 12 • 2014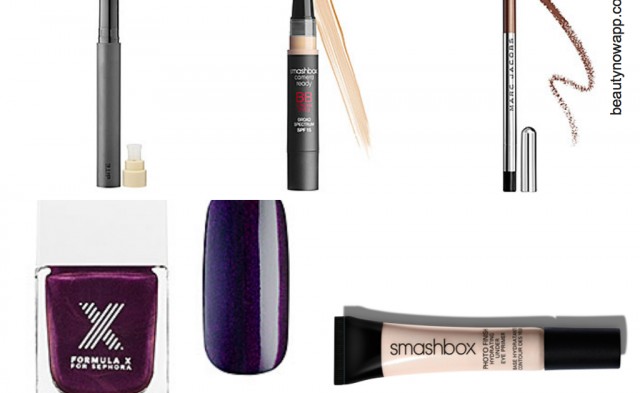 I hate to be negative, but I thought it would be helpful to blog about products that I've tried and found disappointing. Friends are constantly telling me, "Oh I tried XYZ product, and it was awful! Don't waste your money." I want to incorporate that kind of honest advice on the blog! So here are some products that looked promising (including some Smashbox eye primer products I was super excited about), but they went right back to the store:
Oh, and have you downloaded the BeautyNow app yet? It's for booking salon and spa appointments, and it works across the U.S.! Please download now!!!
Bite Beauty Line & Define Lip Primer:
On one of my (many) recent visits to Sephora, a rep from Bite Beauty reported that their lip primer was the line's best-selling item. First of all, I can't seem to make myself care about Bite's paraben and sulfate-free gimmick. Nevertheless I coughed up $22 in the hopes that this primer would fill in lines and chapped lips. Unfortunately it didn't do much, and it certainly did not have any smoothing properties like a face primer. Also this primer was sort of whitish instead of clear, so it made dark or bright lipstick colors a little lighter.
You know what is an almost EXACT dupe for the Bite Line & Define Lip Primer? Chapstick Hydration Lock for like $3. Aside from Bite's scent, I swear these products are interchangeable.
Smashbox BB Cream Eyes Broad Spectrum SPF 15: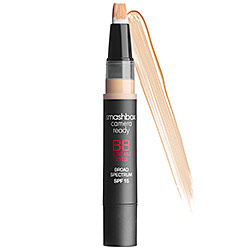 I've been having problems with super dry, flaky under eyes lately, and my concealer looks cakey and creased. Smashbox BB Cream Eye is billed as "an innovative eye cream that features all the benefits of a traditional BB cream." I think I was confused about what this was supposed to do. Since it is in a click tube like YSL Touche Eclat, I assumed it was a concealer that would also hydrate and prime in one step. I thought the priming aspect would conceal circles and smooth my lines in one fell swoop. But the BB Cream Eyes did not have enough coverage for my under eye circles and did not noticeably smooth lines. I cannot speak to the long-term benefits since I returned it after a couple uses.
Smashbox Hydrating Under Eye Primer:
As I mentioned above, I have been obsessing over my under eye dryness situation that is emphasizing fine lines under my eyes and creasing my concealer. Don't believe me? Check it out:
Smashbox Hydrating Under Eye Primer seemed like it was made for me! I tried it on in the store, and it did seem to make my concealer go on more smoothly and disguise some of the lines. However my concealer still creased a little while later. I was sad. I have had slightly more luck using MAC's Prep & Prime Vibrancy Eye Primer or just putting Laura Mercier Oil-Free Foundation Primer all over my lids and under eye area.
Marc Jacobs Beauty Highliner Gel Crayon Eyeliner:
Marc Jacobs thinks his eyeliner is "extreme wear and waterproof," with "color-intense payoff." I tried the Ro(Cocoa), which is a bronze with shimmer. It did go on very smoothly, but when I smudged it a little, it pretty much came off! Certainly not long-wear or color-intense. Maybe I am missing something because it is getting pretty good reviews on Sephora.com.
Formula X for Sephora Nail Polish:
I also returned the much-hyped Sephora brand Formula X nail polish system. They do have a great display and color selection, so I tried Cosmic, a dark purple shimmer. Bottom line: not very shiny, and it chipped the next day. I have gotten MUCH better results with Revlon ColorStay Longwear Nail Enamel. Return!
I hope you don't make the same mistakes that I did.
xoxo,
Kathleen
You May Also Like