Style Me Pretty Living: Behind the Scenes With BeautyNow
04 • 16 • 2015
What an honor to be featured in Style Me Pretty Living as the founder of the BeautyNow app! I've been a longtime reader of Style Me Pretty (back to my wedding planning days!), so it is such a trip to see myself in the pages of their wonderful blog. Head on over to Style Me Pretty Living to read the full interview, but I also wanted to share the inside scoop about my fab photo shoot here on my own blog. So please read on for all the details about my favorite finds from around my home!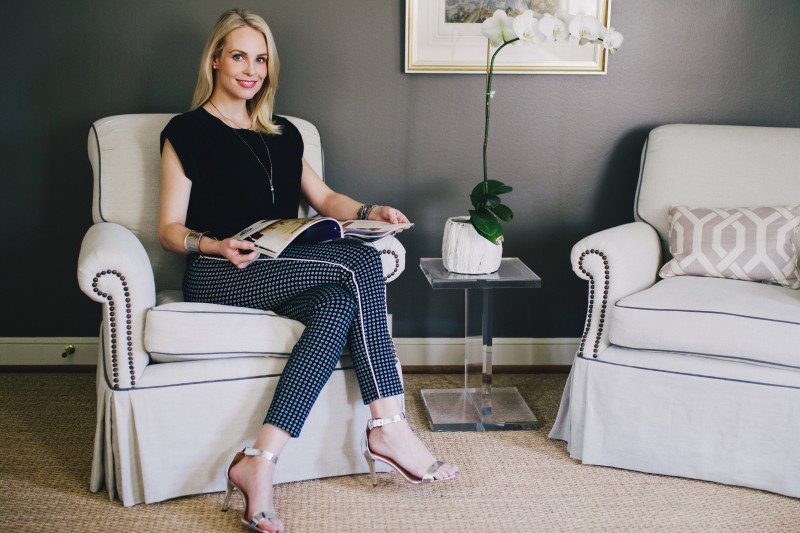 Here's our opening shot in the sitting area of our master bedroom. The wall paint color is Pratt & Lambert in Wolf (in an eggshell finish) that I picked up at Bering's Hardware. The acrylic table is a reasonably-priced Gus Modern Acrylic I-Beam table that I ordered online here. I got the fabric for the little pillow at High Fashion Home. The small-scale armchairs are 1970s that I found in my mother-in-law's garage apartment (a/k/a storage facility). They were red and green paisley, and they actually sat like that in the room for ages (seriously…it was years). My husband thought they were "fine" like that, but I finally saved up my "own" money from back in my law firm days to get them recovered in a nice, cream-colored linen that my decorator recommended, and added contrasting piping to match the charcoal gray walls. I always get Hien Lam to do my upholstery.
Here's a little vignette from our TV room. Reclaimed antique French shutters and mirrored doors are hung on the wall. This sofa table is from Mecox Gardens— it took me years to find a table with the proper dimensions! My fave coffee table books are Slim Aarons A Place in the Sun and Tom Ford (PS, don't let the kids open it up! Scandalous!) The flowers are fake (sorry!) from Diane James Home and make a frequent appearance in the background of beauty product pics on my @beautynowapp Instagram. If you look closely, the circle sculptures are leaning over because my boys constantly build forts with the couch pillows and inevitably knock over the sculptures. Those were a good find from Wisteria years ago, but I think they are on their last leg(s)! Precious photo of my boys with their baby cousin in the St. Luke's pumpkin patch.
Hey, look–it's the BeautyNow app on my iPhone! You've downloaded the BeautyNow app for booking spa/salon appointments across the U.S., right? I like the iPhone 6 case I'm using right now– it is a chic combo of pink and gold, doesn't get dirty, and is not at all slippery (available for purchase here). I'm also recently loving OPI Infinite Shine Nail Lacquer— it is SO much shinier and smoother than CND Vinlyux. The shade shown here is a pinky-nude called "You Can Count On It," but I have an orangey-red I prefer called "Can't Stop Me Now."
I've recommended the Ilia Tinted Lip Conditioner to several friends because it has surprisingly opaque, buildable color, and is moisturizing without being sticky or disco-ball shiny (your hair will not stick to your lips!) I have the shades Hold Me Now (pictured above) and Dizzy (a pale orange), but friends have told me the nude Blossom shade is really good too.
I received that adorable monogrammed ring tray as a baby shower hostess gift. My always-stylish friend said she picked it up at The Monogram Shop, but you can also find one online on etsy here. Wouldn't that be such a chic hostess gift for your Summer travels?! The delicate gold and "diamond" ring in the tray is cheapo from Banana Republic.
My new favorite purchase– these mirrored silver strappy sandals from J Crew Factory. I know I will wear them all Summer (they go with everything!), and now they are on sale at 50% off! They are fairly comfortable and I appreciate the fact that they have rubber soles (instead of thin leather ones that have no support and wear out quickly).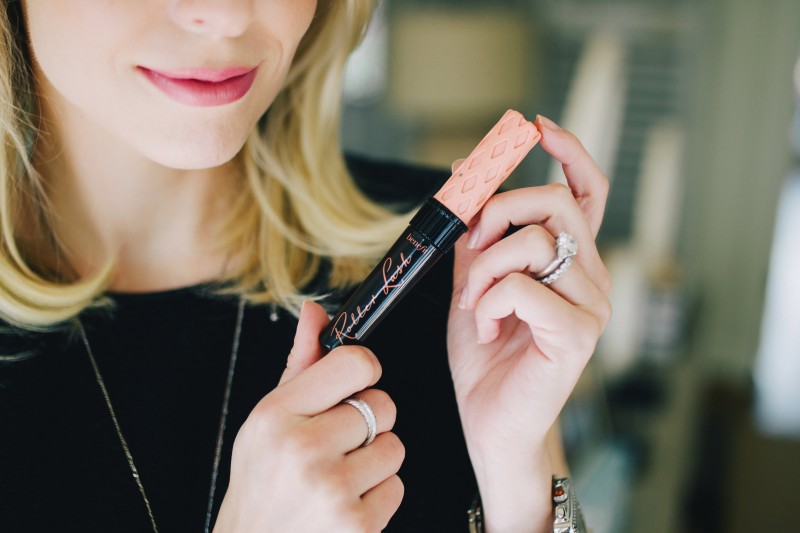 Ahhh, Benefit Roller Lash, my new Holy Grail mascara! Someday I will get around to writing the full post it deserves. Roller Lash is like my former fave CoverGirl Clump Crusher Extensions but better– not quite as de-clumping, but it is super-black, super-glossy, lengthening, and you really can skip the eyelash curler. The only SLIGHT problem is it does smudge a little toward the end of the day, right under my brows where my eyelashes hit. I think this is because my skin gets a little oily there. But I find that if I apply bareMinerals 5-in-1 BB Cream Eyeshadow from lid to brow, the smudging doesn't happen at all. I have repurchased the Barely Nude shade twice– covers up all veins and redness on your lids without looking like you have any eyeshadow on at all.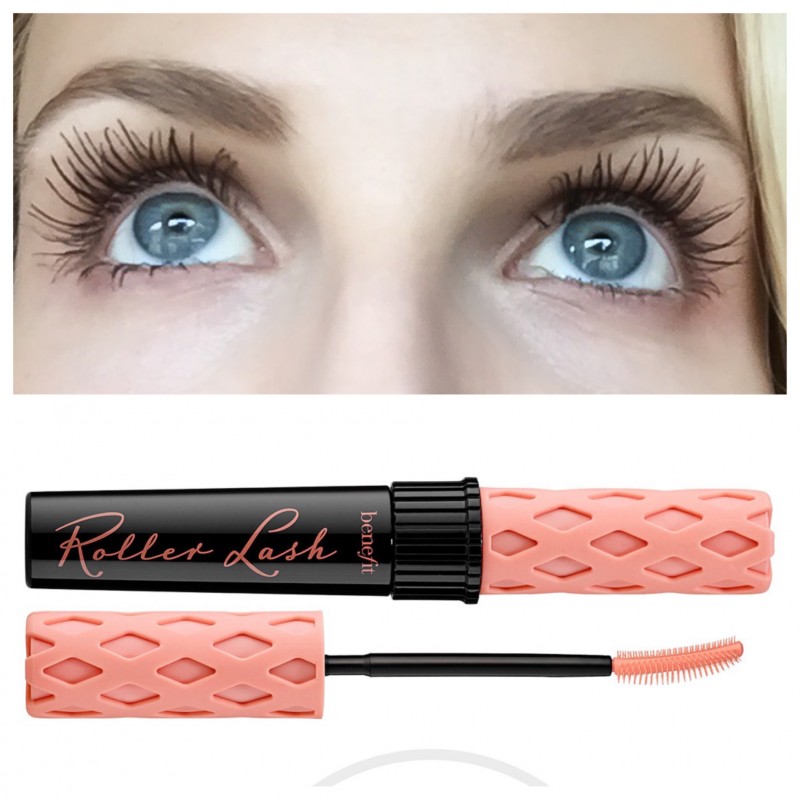 Thank you again to Style Me Pretty Living for featuring me, and to Traci Ling for all her fabulous photos.
xoxo,
@beautynowapp
You May Also Like