The Best of the Skinstore July 4th Sale
07 • 01 • 2020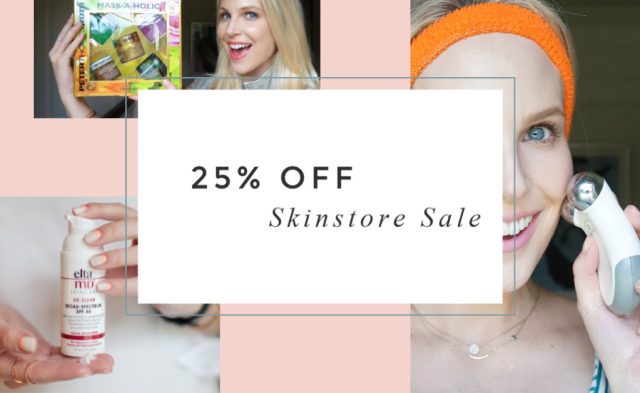 The Skinstore July 4th Sale (going on now through 7/7/2020) has so many of my favorites up to 30% off! Depending on what you want to order, different codes give a bigger discount (as noted below for each item). But generally speaking, code USA25 gives 25% off on lots of items (applies to more items than the JULY4 code that is published on the Skinstore website.) Plus if you spend $150 you get a free $45 Bioeffect Morning and Night Kit! Read on for my best picks of the Skinstore July 4th Sale and the codes that get you the deepest discounts!
Me Bright Eye Illuminating Device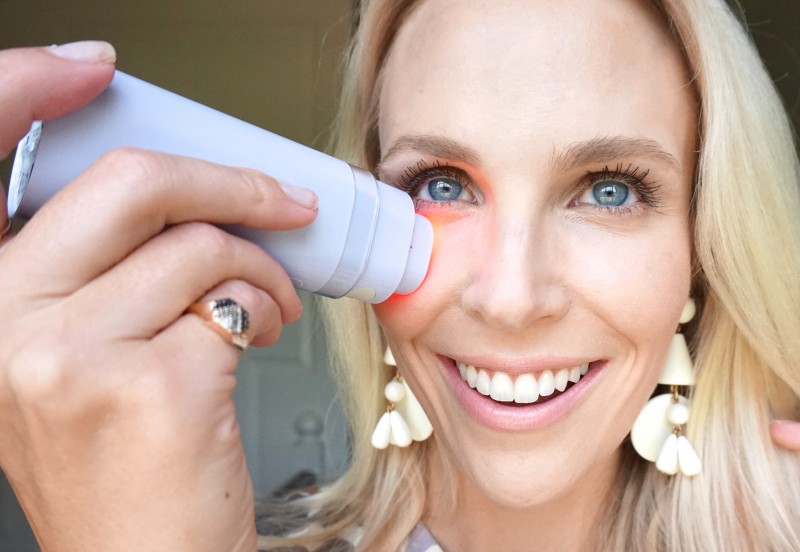 The Me Bright Eye Illuminating Device is my #1 pick of the sale because it is one of my Holy Grail devices and I have never seen it this discounted- use code SALEX10 to make it a total of 30% off. I have a whole post about the Me Bright here, but it is a radio frequency device that is the only product (eye cream, serum, device, patch) that has ever made a longterm improvement in my hollow under-eye troughs and dark circles.
I will say that Me Bright is the sketchiest company ever- no website, no instruction manual, impossible to reach. I used my first Me Bright happily for about 1.5 years and then it became defective- started burning/irritating my under eyes. I stopped using it for about 6-9 months and my under eyes were looking so haggard. Even though Me Bright is the sketchiest company ever, I bought a 2nd Me Bright and again my under eye area is greatly improved (including bags, darkness, fine lines…everything). So definitely read my full post on how to use it, and know that Me Bright is a terrible company. But when it works, it really works, so I guess I will continue to buy more Me Brights as they break!
My Holy Grail Zit Treatment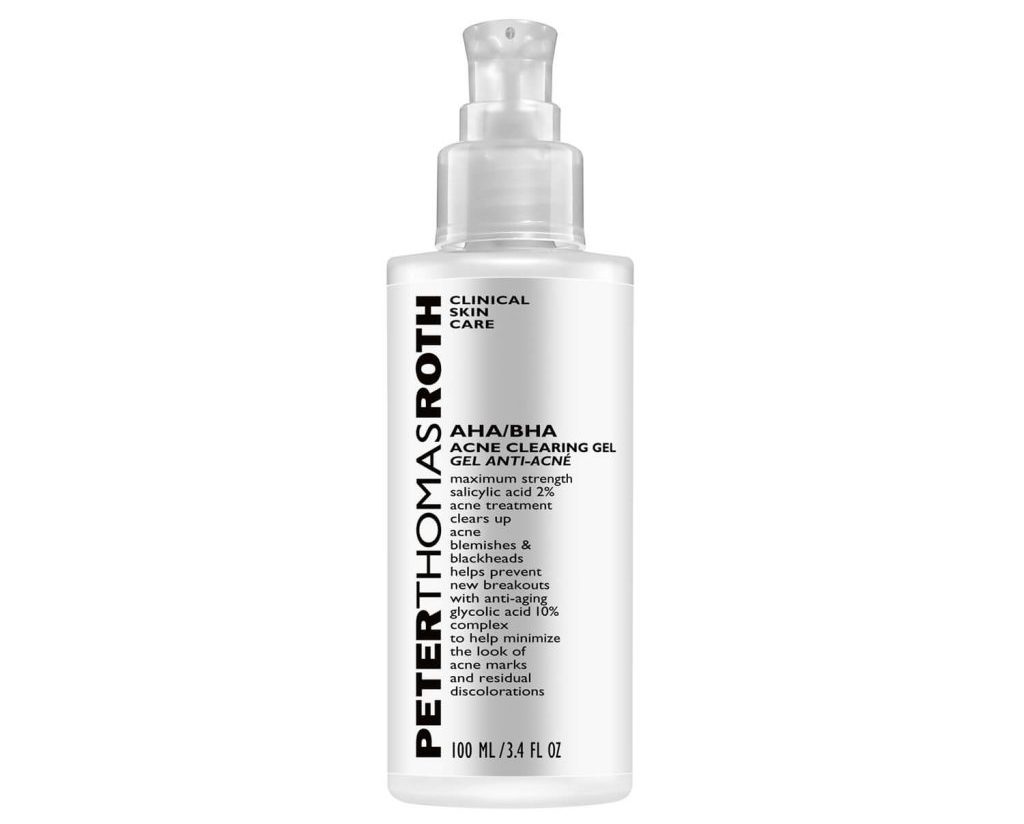 If you are suffering from maskne (acne caused by protective masks!), now hear this: the best zit treatment I have ever found, the Peter Thomas Roth Acne Clearing Gel, is 25% off (no code needed). I talk about it all the time over on Instagram but have not had time to dedicate a full post to it. It is probably my greatest find of the past year. It works on huge underground cysts, little bumps under the skin, and every type of pimple I tend to get, but does NOT dry out the area. I have also been using it on an ongoing basis in areas like my chin and around my nose and I do feel like it is preventing new breakouts. An all-star product. I can't recommend Peter Thomas Roth Acne Clearing Gel enough.
All Sunday Riley 25%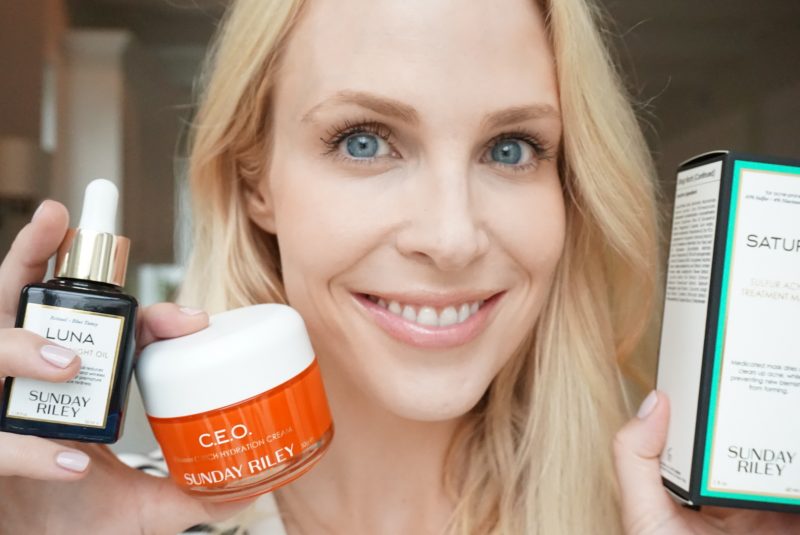 The whole Sunday Riley line is 25% off at Skinstore, no code needed (discount automatically applies in your cart). It is worth noting that the codes SALEX5 and SALEX10 for an extra 5 or 10% off sale items do NOT apply to the Sunday Riley products. I love so many products from the Sunday Riley line, but my favorites are Good Genes (alternating nights with my rX retinoid), CEO Cream (brightening, super hydrating, plumping night cream), Ice Ceramide Cream (hydrating, plumping and soothing night cream), plus so many others! I reviewed almost every product in the Sunday Riley line in this blog post.
Christophe Robin is 35% off!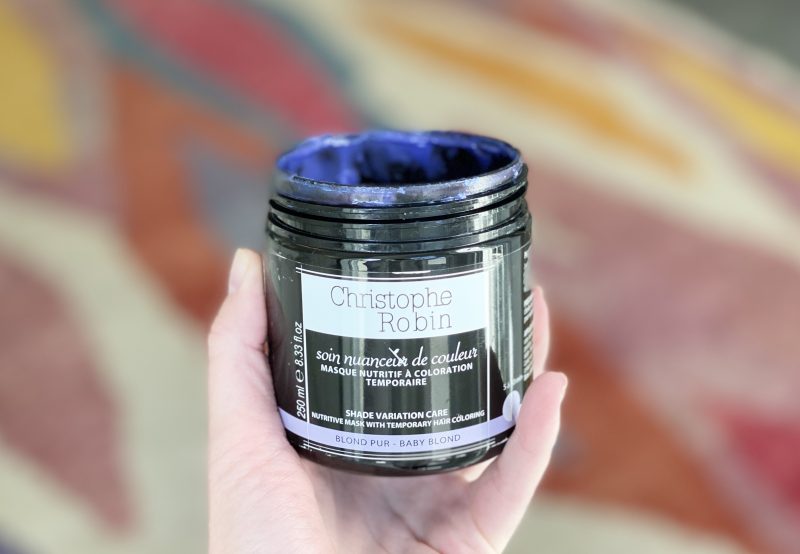 My favorite blonde hair product to fix brassiness and add amazing shine, Christophe Robin Shade Variation Mask, is 35% off! Or they have a smaller size that you can try for just $12.50! No code is needed for 25% off Christophe Robin, but then add code SALEX10 at checkout for a total of 35% off! This is where it gets confusing: Skinstore won't let you stack multiple codes, so if you want to order other items, like the NuFace, that require code USA25 to get the discount, if you apply SALEX10 it will remove the 25% off one. So if you want the full 35% off the Christophe Robin products, you need to place a separate order for that product.
I also really like the Christophe Robin Sea Salt Purifying Scalp Scrub. I discuss both products in detail in this post.
Spectralite LED Mask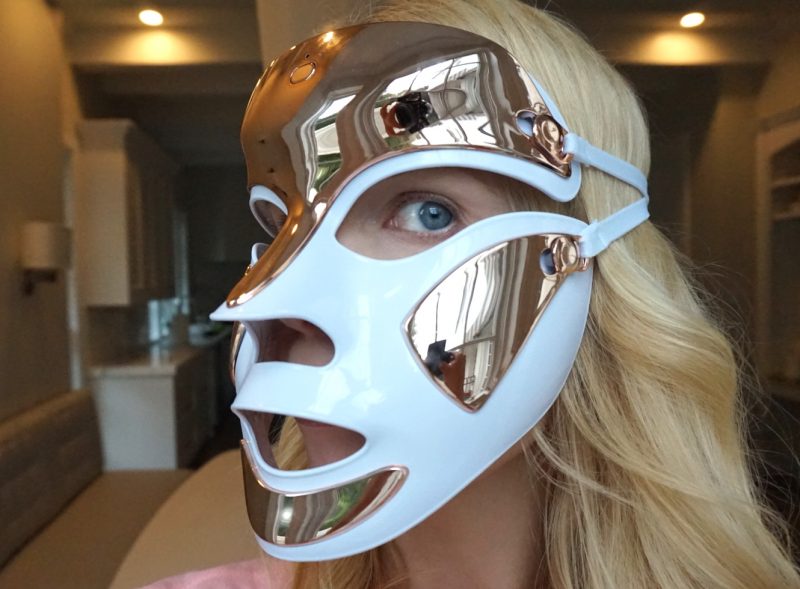 Use code USA25 for 25% off the Dr. Dennis Gross Spectralite LED mask— during the last Skinstore sale this mask was excluded! I have continued to use my Dr. Dennis Gross Spectralite LED Mask almost everyday because I am loving the results. I use the combo red light/blue light setting. The red LED lights boost collagen, and I feel like I can immediately see a difference in the plumpness of my skin and over time it is visibly helping plump fine lines. And I just look BETTER.
The blue LED lights fight bacteria that causes acne. I have not necessarily noticed that it has cut down on the frequency of my adult hormonal acne (although clinical studies show it does have that effect on the majority of users.) I do however think it makes an existing breakout clear up more quickly. I also love the immediate reduction the Spectralite mask makes on the overall redness in my face.
This is a quick three-minute treatment that I truly do not mind using because I feel like I look better as soon as I take off the mask!
Nest Candles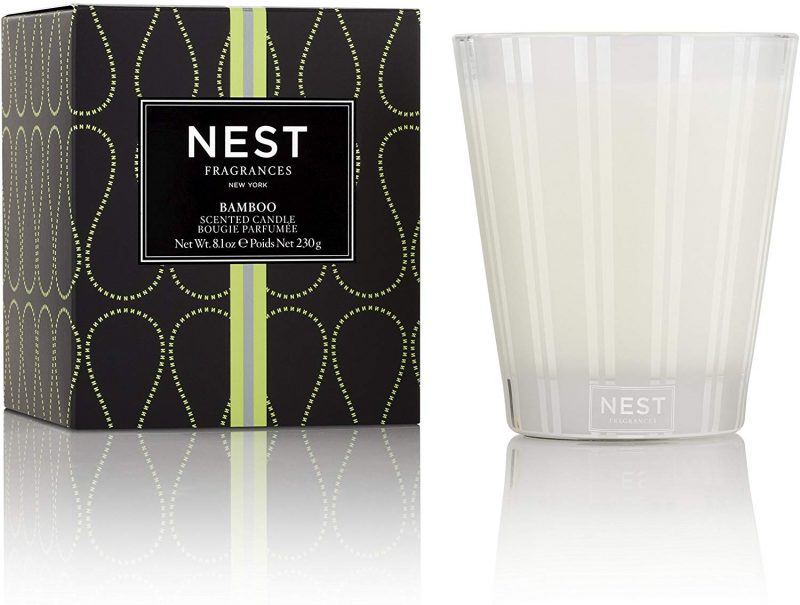 My personal favorite candle is the Nest Candle Bamboo scent- use code USA25 for 25% off. The 3-wick Bamboo candle I use in my own home is still in stock and 25% off also. The full range of Nest candles rarely go on sale, so you could stock up or get a few for hostess gifts. This Nest Grapefruit Candle & Diffuser Set would also make a nice gift. One time I met the founder of Nest Candles and she said the Grapefruit scent is the one she uses in her own home.
ELTA MD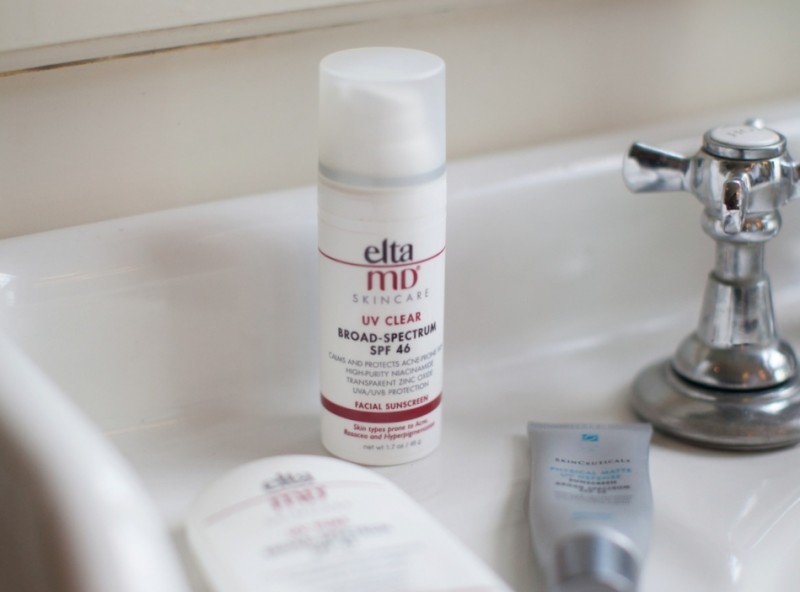 The whole Elta MD was not included in the previous Skinstore sale, but this time the whole Elta MD line is 20% off, no code needed. I swear by the Elta MD UV Clear as my everyday moisturizer/SPF under makeup. Dermatologists recommend the Elta MD for acne-prone skin because it has niacinamide and is oil-free but not drying. I also use the tinted UV Elements for when I am playing tennis or doing outside activities without makeup. Unlike the UV Clear, the UV Elements is water/sweat resistant so I would definitely recommend the UV Elements over the UV Clear for the beach/pool/workouts.
All EltaMD is also 20% off over on Dermstore (no code needed) if you prefer to order from them over Skinstore. Also Dermstore just released a new "Best of Dermstore" set and it is AMAZING! A $186 value for $60 and includes so many of my faves, Skinceuticals Phloretin CF, Good Genes, Oribe Dry Texturizing Spray, an awesome Allied of Skin overnight mask, and so much more! I feel like I could have curated the Dermstore Essentials Set myself!
NuFace Mini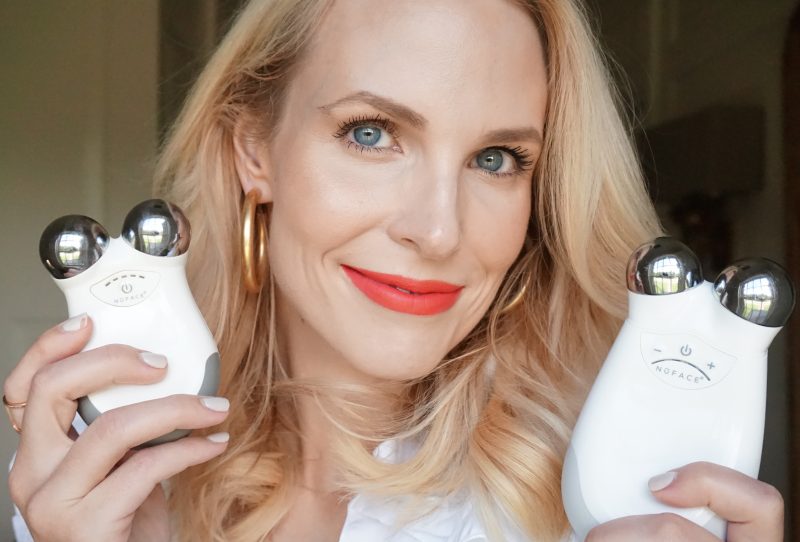 All NuFace is 25% off with code USA25. NuFace Mini still in stock! So is the NuBody, and all 25% off)! This is cheaper than you would find the NuFace on the Sephora VIB Sale or the Nordstrom Anniversary Sale (which usually only includes the Trinity, not the Mini). I have seen the NuFace as low as 30% off during other sales.
I use my NuFace almost every morning to combat facial sagging. For more info on the NuFace Mini, I have a full post comparing it to the full size NuFace Trinity here.
Dr. Dennis Gross Alpha Beta Peel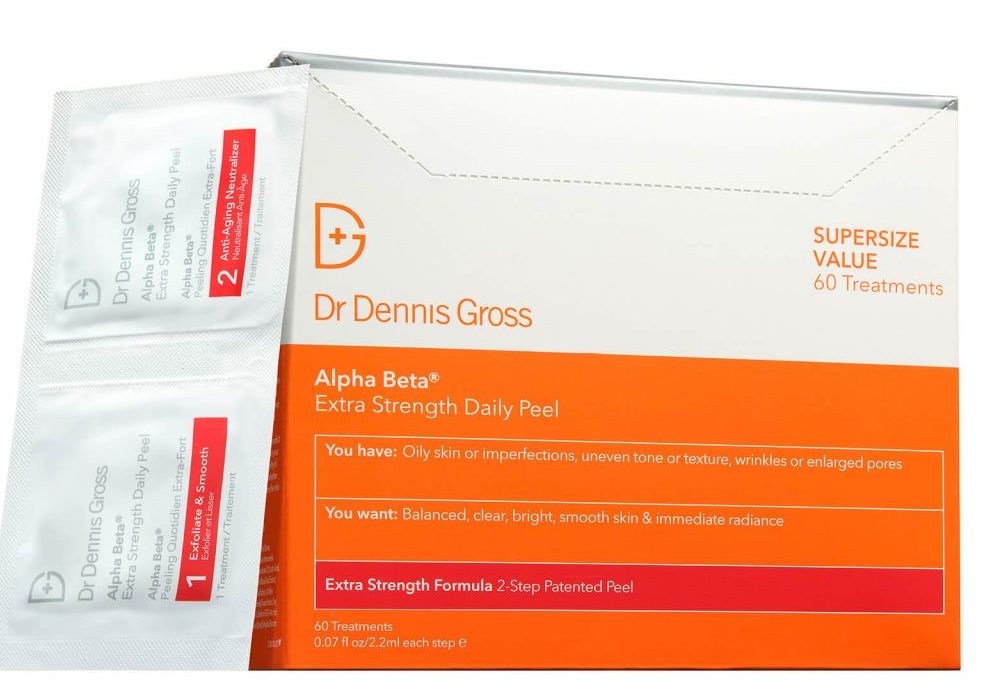 Dr. Dennis Gross was excluded from the previous Skinstore sale, but now it is 25% off with code USA25. I've only tried samples of the Dr. Dennis Gross Alpha Beta Peel, but so many people swear by it! It is an acid exfoliator for brightening skin and improving texture. I have seen this product as low as 30% off during another sale.
Embryolisse Lait-Creme Concentre: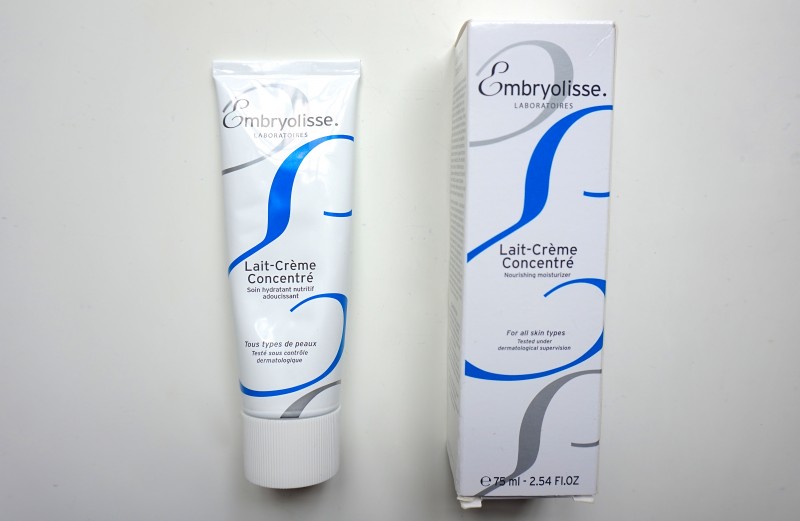 [UPDATE 3/23/2020: In stock and 25% with code CELEBRATE]. Whenever a reader asks me to recommend a night cream that won't break the bank, I always steer them toward French pharmacy gem Embryolisse Lait-Creme Concentre.
I had read multiple model/makeup artist testimonials about Embryolisse, but I finally tried it myself when I received a small sample tube in one of those monthly beauty subscription boxes. I applied it every night on a winter ski trip and was pleasantly surprised that it was the first such vacation where I did not have red, chapped windburn face or dry, flaky skin. The hyaluronic acid in Embryolisse left my skin supple, plump and moisturized, without being greasy at all. I have repurchased several times!
Another brand worth mentioning is 111Skin (25% off with code USA25). I have been working my way through their Master Masking Edit mask collection, and my favorite so far is the Celestial Black Mask (I like it better than the Rose Gold mask that I had heard more people talk about).
Happy shopping!
xoxo,
You May Also Like