Trend: Wedge Sneakers Outfit How-to
11 • 11 • 2013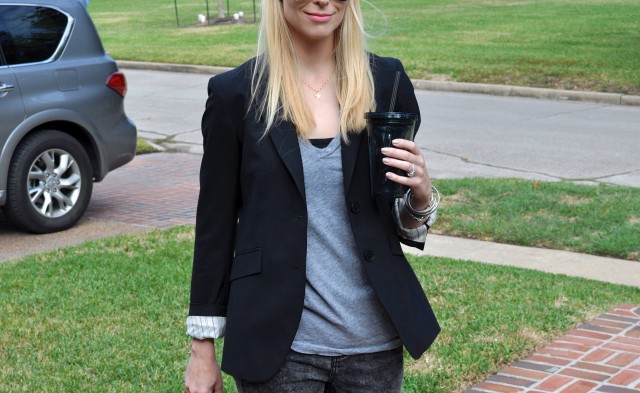 Thanks to designer Isabel Marant and hipsters everywhere, wedge sneakers have been on-trend for awhile now.  But can we make wedge sneakers work in suburbia?  Sure, and here's how!  Not wanting to invest too much in the high-top wedge sneakers trend, I found these Isabel Marant knock-offs at Target.  An almost exact dupe for $35 (now on clearance for $18):
***PLEASE support my business and download BeautyNow: a FREE iPhone app that is the best way to book beauty appointments!!
But how do we incorporate them into actual outfits?  Sounds easy, but once I put the wedge sneakers on, it was difficult to figure out how to make them work and not look like moon boots.  Do you pair with skinny blue jeans?  Do you tuck them in, or try to look casually undone with your pants half-hanging out?
Blogger Sincerely Jules has the wedge sneaker thing down PAT.  In her first look, she pairs them with faded gray skinnies, with the cuffs folded up once.
Sincerely Jules also artfully loosened the tongue and undid the top velcro closure on the wedges.  Don't laugh– these details make a difference!  Otherwise it is too literal a take on those black Reebok high-tops we all wore in the 1980s.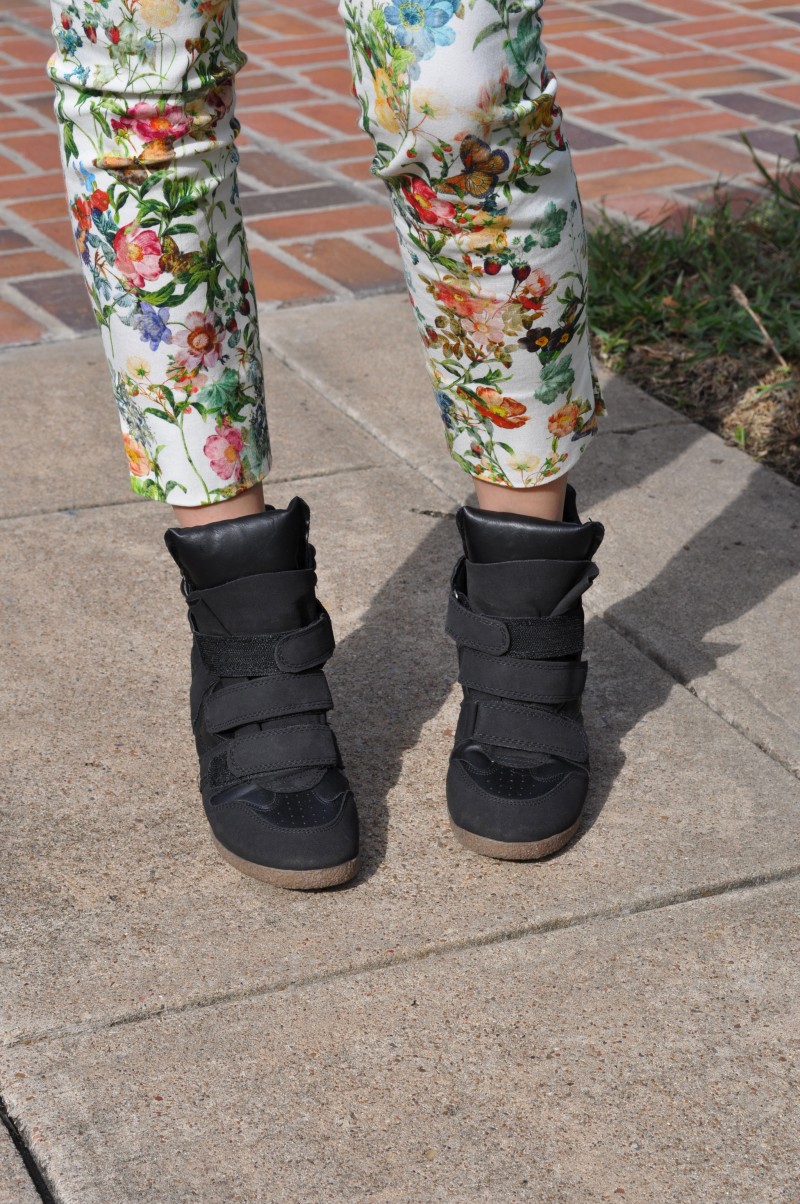 Another detail: I think you need to be wearing your shirt out, not tucked in.  Here was my first foray into wedge sneaker territory, and something about the outfit doesn't quite jive. When I compare it to the other blogger pics, the untucked shirt or oversized sweater seems to be a constant.
Topping the look off with a beanie or a trucker hat works because the hat balances out the clunky sneakers.  After much trial and error, I found this spiked beanie from Forever 21 that had the right slouch factor.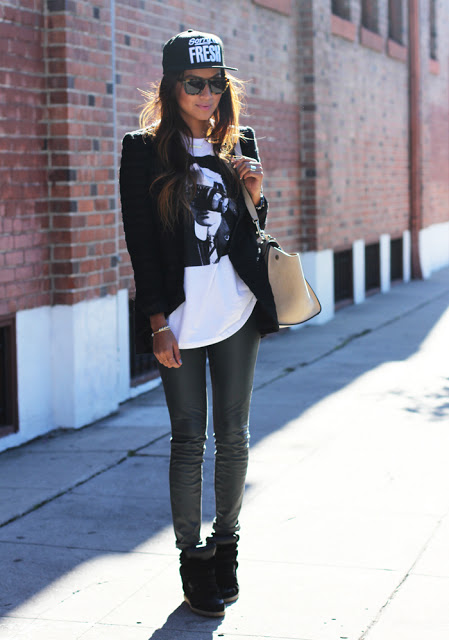 Sincerely Jules also shows the wedge sneakers with floral skinnies.  My floral print trousers are from Zara and my "Heart and Soul" sweatshirt is from Old Navy.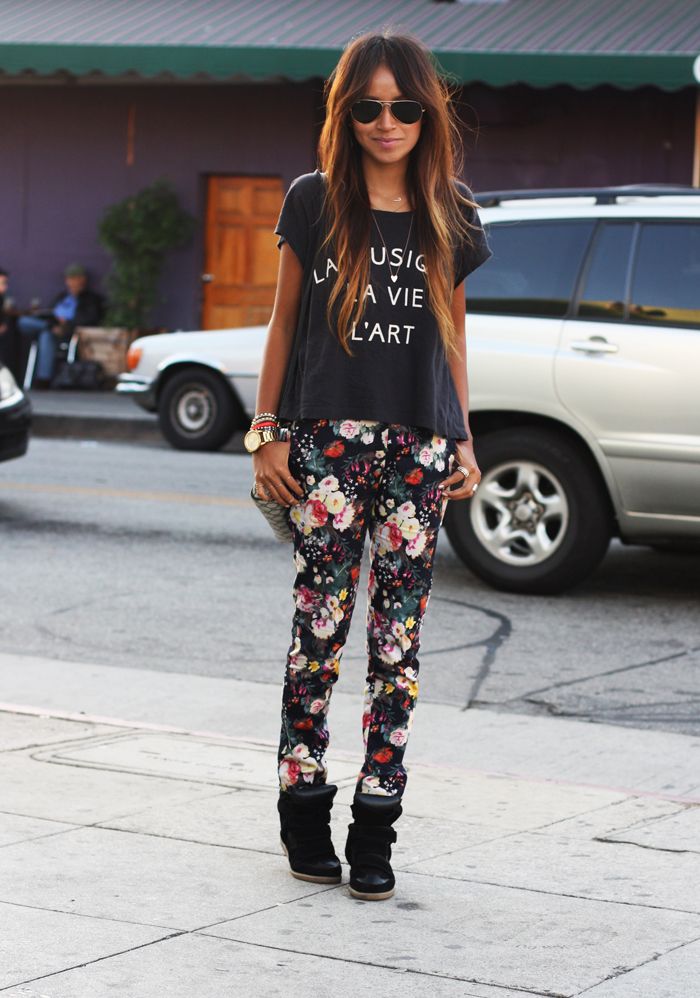 Now try the wedge sneakers with black leather leggings and a patterned sweater. This girl looks good, but in real life I felt a little self-conscious in the black leather-on-black leather, so I paired my Forever 21 sweater with black acid wash skinny jeans instead.
You can even wear the wedge sneakers with shorts or a dress!  Good for our mild Texas winters and all year-round…
I actually spotted the BEST wedge sneaker outfit at a kid's birthday party this weekend. I was too thrown off by the stylishness of it all to snap a photo, but I have recreated that girl's sneaker-saavy look in the collage below.  Bravo, whoever you are!
This season, please don't run your ballet flats and Uggs into the ground. Join me in branching out with our footwear!
xoxo,
Kathleen
3 Responses to "Trend: Wedge Sneakers Outfit How-to"
You May Also Like