My Everyday Makeup Drawer
07 • 08 • 2018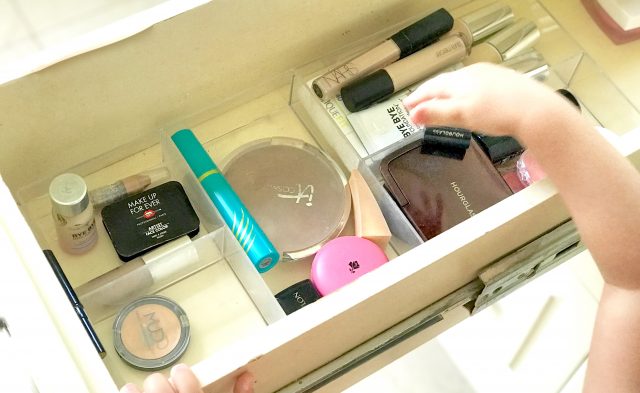 Lazy summer days are the best to get your house organized. For me, I started with my out of control makeup situation. Products were covering my vanity, spilling out of shopping bags and cluttering many a shelf. Basically it was an episode of Hoarders. After I got my life together, I posted my newly organized everyday makeup drawer on my Instagram Stories and got some requests for details on the products that have made it to coveted top drawer status. Read about the contents of my everyday makeup drawer: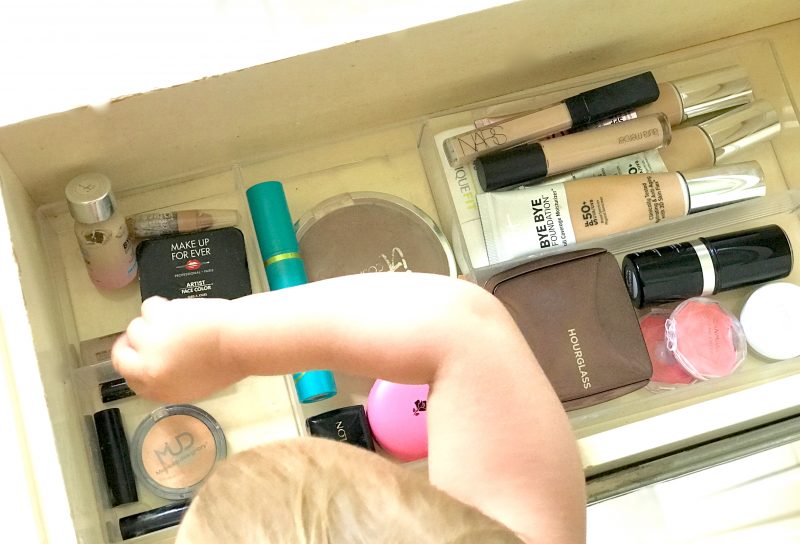 To start, this acrylic drawer organizer is the perfect size to slip into my top drawer. It has the right number and size of compartments and I've been very happy with it. My rule is that if the organizer is getting crowded, I make myself remove an item before I can put a new product in. So far I've been pretty good about keeping myself accountable.
Foundations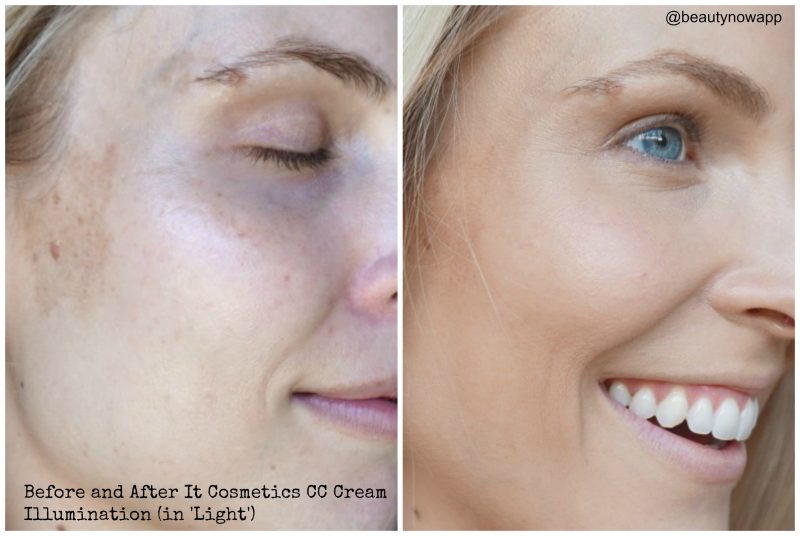 One section is my everyday foundations. I was mixing together the It Cosmetics CC Illumination in Light with the regular CC Cream in Fair. Then a few months ago It Cosmetics released Bye Bye Foundation, and for the most part I switched to that. I wrote an in-depth post comparing the CC Cream and Bye Bye Foundation, but as I have continued to cycle between the two formulas, I think the basic differences are that Bye Bye Foundation has a little more lasting power, but the CC Cream has more color-correcting pigments. So if for instance you need redness correction for your rosacea, or have really dark melasma patches, the CC Cream is probably the better pick.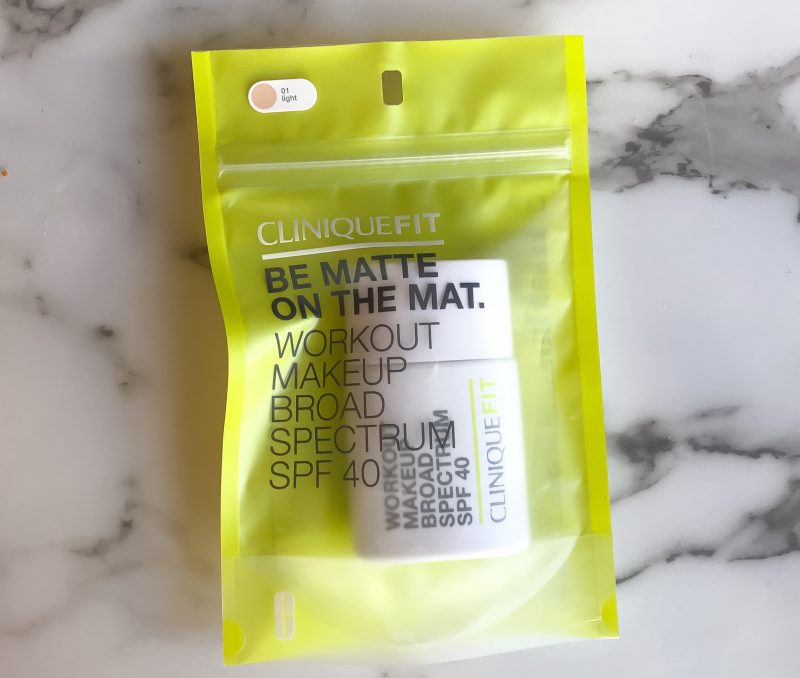 That said, for the past couple weeks I have been using neither the CC Cream or the Bye Bye Foundation. Instead I have been reaching of the Clinique Workout Makeup in Light. It is a much thinner, liquidy makeup than the It Cosmetics, but it somehow has incredible coverage. For awhile I wore it only when working out, and I had no breakouts, even playing tennis in the heat. The key is not to set it with powder, just wear the Clinique Workout Makeup by itself.
Now that it is officially summer and Houston has turned into a sauna, I've been experimenting with wearing the Clinique even when I'm not working out as part of my usual full makeup routine (set with powder, etc.) Today for church I switched back to the Bye Bye Foundation and I looked like a total grease ball, so Workout Makeup will be my daytime foundation for the near future.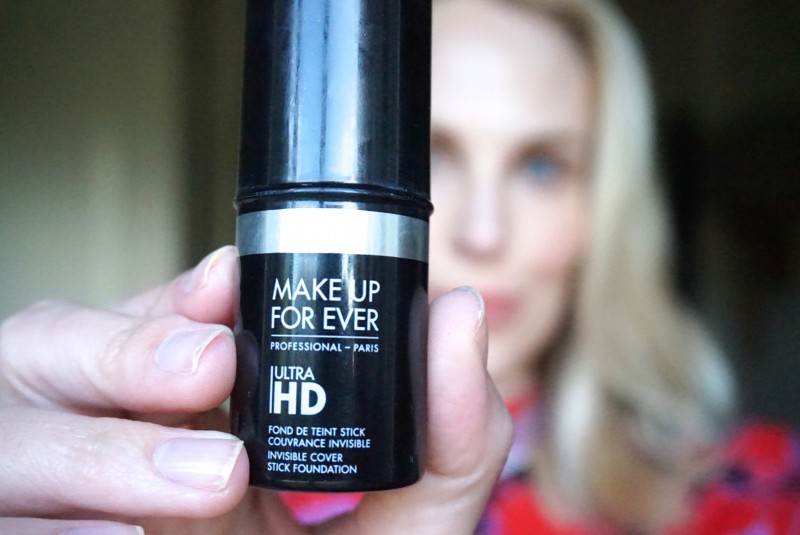 Also in the foundation category is the Make Up For Ever HD Foundation stick. This should actually be ousted from uber-elite top drawer status as I now prefer the Hourglass Vanish foundation stick in Bisque. I actually bought the full size one yesterday and it has not yet made it out of the Sephora bag and into the drawer. Everyone should own the Hourglass foundation stick– a few quick swipes cover under eye circles and redness around nose and chin. It is indispensable for touching up makeup when you don't have time to wash off and start all over in the evening. Love, love, love this product. It's much better than the Fenty Beauty (by Rihanna) foundation stick that everyone is talking about. I meant to return that one yesterday.
Concealers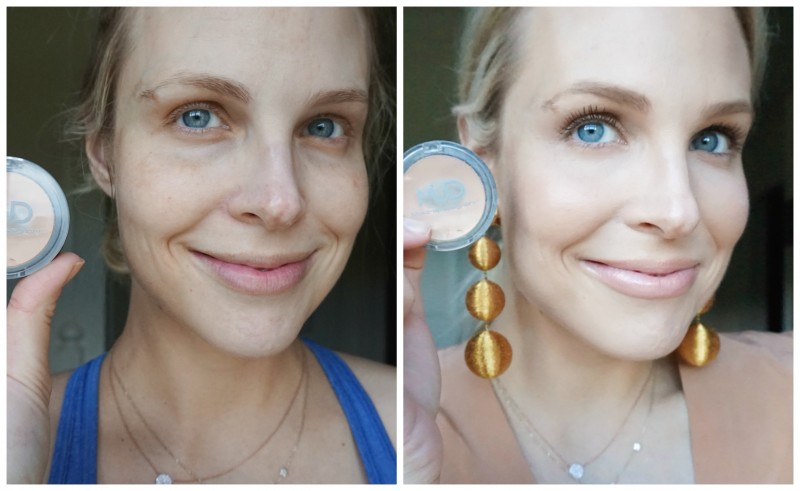 I'm realizing 90% of my makeup is devoted to perfecting the skin! The MUD Corrector is still in the drawer for covering under eye circles (full post here). If I'm doing a full-on routine I will layer that underneath the Nars Radiant Creamy Concealer. But I think my under eye circles are slightly better lately because I have been consistently using the me Bright Eye Illuminating Device (on sale for $99 at Walmart of all places), so I have not been doing two layers of concealer.
Also pictured is my favorite Susan Posnick concealer pencil that I don't talk about much but I should. It is a little dry for under eyes (but does work if you have a fresh layer of eye cream on), but it is one of my favorite products for covering zits, especially the red marks left by old zits. If I have a bad active zit, I usually cover with the It Cosmetics Bye Bye Breakout, and after that dries, if there is still red showing through, I'll dot the Susan Posnick on. Incidentally the Susan Posnick pencil is also Evie's favorite. She sticks her chubby little paw in the drawer, rifles around until she feels the pencil, then immediately sticks it in her mouth. "No, Evie! That's Mommy's!" And she smirks, "Mine."
Blush and Stuff
Let's see, what else is in the drawer…Hourglass Ambient Lighting Powder in Ethereal Light to set my makeup. Nothing new there. I did switch bronzers lately- It Cosmetics Ombre Radiance Bronzer was sitting in my makeup stash for awhile but now it has reached coveted top-drawer status. I use a fluffy fan brush and stick mostly to the lighter, shimmery side of the bronzer pan. It gives me the perfect color and glow to highlight cheekbones.
Lots of blushes because I haven't really found a blush that is absolutely perfect. A fun recent discovery is the Lancome Le Petit Macron Rosy Glow cream blush. I bought it because I am a sucker for cute, but this product was much better than I expected. The tiniest dab (you feel like nothing is even coming off on your finger) gives a great rosy color payoff that does not disturb your foundation underneath and stays all day. I have never used the macaron-shaped blender included in the set, but Evie sure likes to chew on it.
My other favorite cream blushes are Canmake Cream Cheek, but often I use a powder blush. Right now I'm using a Make Up For Ever one that is very similar to Nars Orgasm blush.
Eyes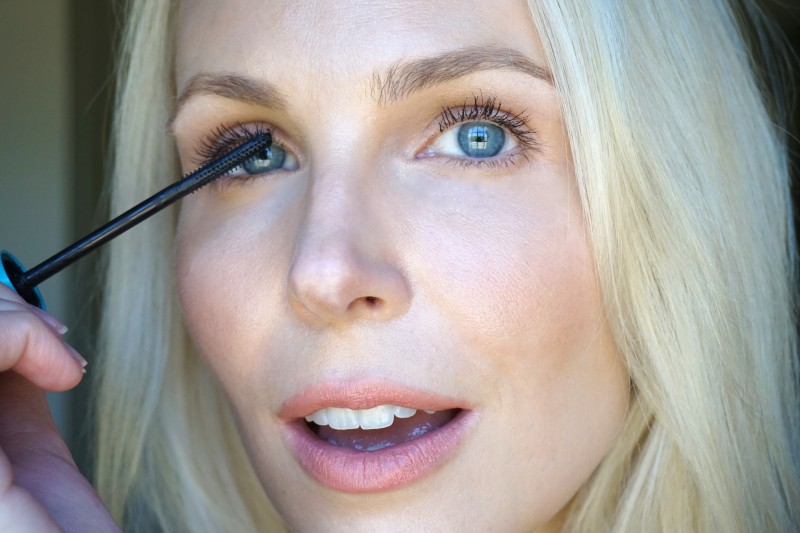 As far as eyes, I'm very consistent on the three products I'm using lately. I'm back to the Cover Girl Super Sizer mascara because the It Cosmetics Superhero and Benefit Bad Gal Bang mascaras leave black smudges under my eyebrows. Also the full sizes of the Superhero was different [read: not nearly as good] as the sample size I tried. The checkout lady at Ulta thought I was crazy when I told her it was different, but I stand by my assessment. That actually happened to me another time with Tarte Lights, Camera, Lashes mascara, so I am convinced this is a real phenomenon.
FYI today I picked up the new Cover Girl Super Sizer Curl mascara. It has a ginormous brush that does not work for me at all. So I would pass on that one.
On brows- even though I flirted with other cheaper eyebrow pencils, the It Cosmetics Brow Power pencil is the absolute best and works on every brow shade. I am recently figured out the best hack- the Brow Power pencil is perfection as an eyeliner! Just like a brown eyeliner looks after you smudge it a bit, but this is easier and lasts. You should try it!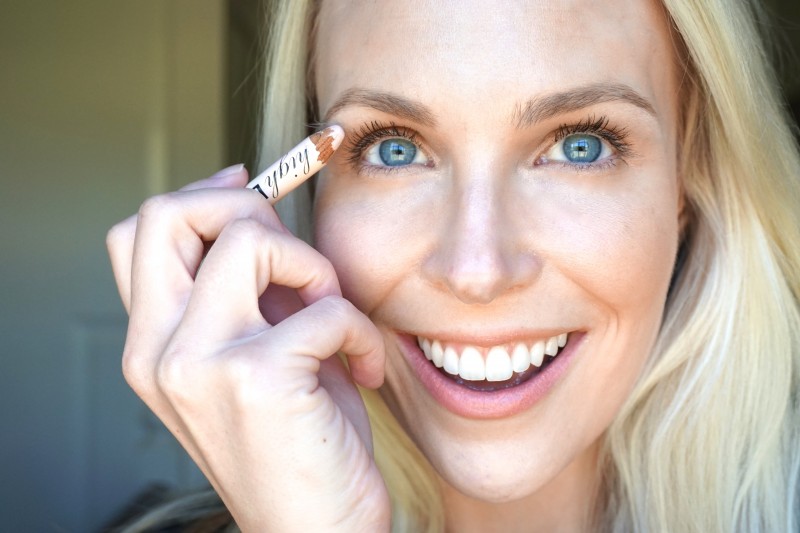 I've also been consistently using the Benefit High Brow to highlight under the tails of my brows. It seems like an unnecessary extra step, but it draws the eye upward like you've had a brow lift! It also makes you look way more awake.
Lipsticks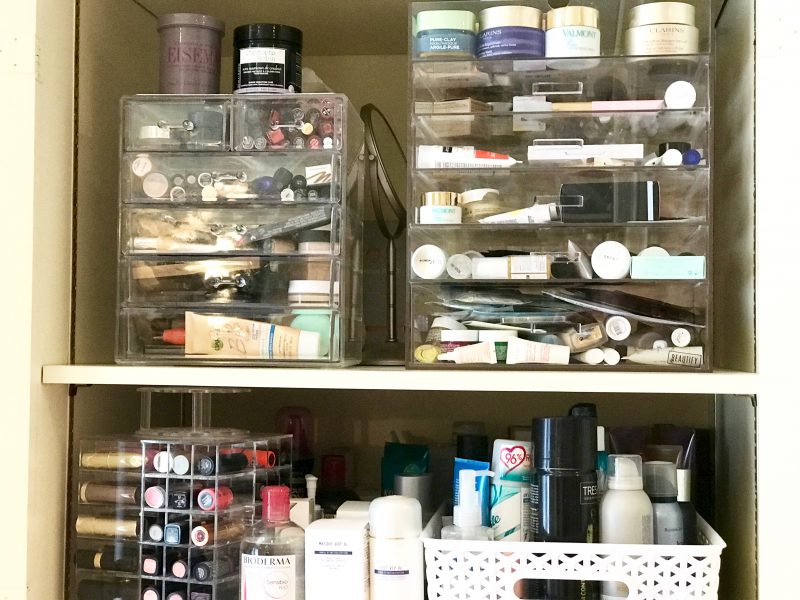 There are no lipsticks in my everyday makeup drawer because those live in my purse or in my acrylic lipstick carousel. My go-tos lately are Charlotte Tilbury lipstick in Kim KW (a lipstick formula that is worth the splurge! They usually have a special set during the Nordstrom Anniversary Sale). And I reapply the Neutrogena Hydro Boost Lip Gloss throughout the day. It can singlehandedly fix your dry lips, I promise! My favorite Pink Sorbet keeps selling out at my local CVS and Target, so I branched out with Ballet Pink and True Nude and I think I might like those shades even better.
In Other News
A couple of other very important items: two of the year's three best beauty sales are coming up in the next couple weeks. Amazon Prime Day is July 16th (my birthday!)- I'm trying to find a preview of the beauty items that will be included in the sale, but I can't seem to find it on the site. If you can find a link to the beauty product sale preview, please send it to me and thank you in advance for contributing to our little community here :)
Next, Nordstrom Anniversary Sale starts July 12th for Nordstrom cardholders, opens to public on July 20th. I find it difficult to get amped up about suede booties and cardigans right now, but I do think this sale is the absolute time to buy a beauty device like the NuFace or the gloPRO. Those two fave devices of mine (read my post comparing the NuFace and gloPRO here) did sell out during last year's Anniversary Sale, so if you have your eye on one of those, it might be worth signing up for a Nordstrom card during Early Access. Last year I also purchased my me Bright Eye Illuminating Device on the sale. It is not included in this year's preview catalog, but who knows if it will appear during the actual sale.
Finally, on a personal note, you may have noticed the complete breakdown of my weekly blog post schedule. I'm sorry! We bought a new house in our neighborhood and I am consumed with exciting house renovations. I love a house project! Between having the kids home for the summer and endlessly researching geometric wallpapers I have had no time to blog. I assure you I am no less passionate about sheet masks and concealer and I will try to post more frequently.
xoxo,
You May Also Like